Yannick Alleno's 1947 restaurant in Courchevel awarded three stars in the 2017 MICHELIN guide France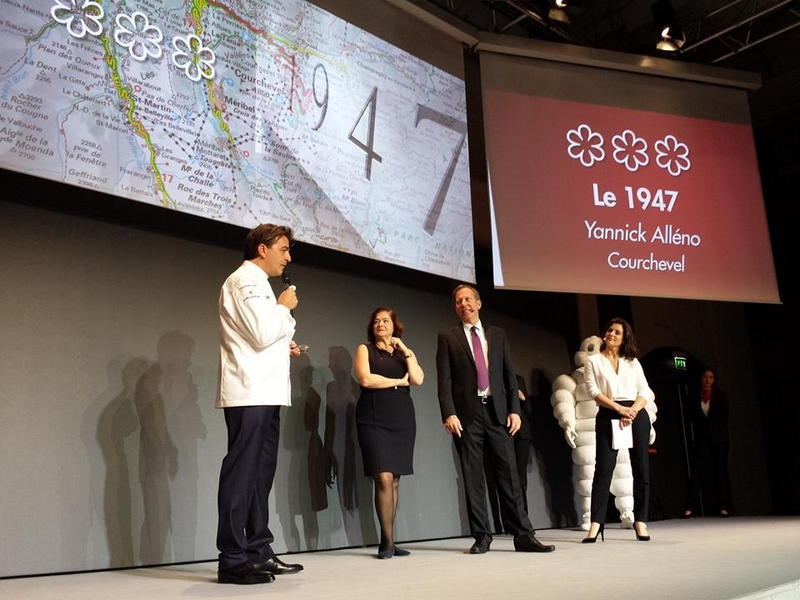 The restaurant Le 1947, headed by chef YANNICK ALLENO at Cheval Blanc Courchevel, has been awarded a third star in the 2017 Guide MICHELIN France.
This third star honors the creativity of the resolutely modern cuisine created by Chef Alléno and his teams since he arrived in the Alpine resort in 2008. 1947's chef Yannick Alleno, who has already been awarded three stars for the Pavillon Ledoyen in Paris, offers a unique gourmet dining experience in this exceptional establishment. As the first three Michelin-starred restaurant in Courchevel, Le 1947 delights winter-seeking guests with ever-playful and delectable cuisine at the heart of the slope-side luxury Maison.
"I feel an immense joy and I thank the Michelin Guide for the support it has shown us with this new distinction," said Chef Alléno. "The restaurant has a marvelous setting – it is truly up there that modern sauces are born. I am delighted for Monsieur Arnault, with whom our group shares his fundamental values of excellence and creativity. Thank you as well to the teams at LVMH Hotel Management who have supported us since our first day in this crazy gamble to reinvent French cuisine."
Commenting on the award, Michael Ellis, International Director of the Michelin guides said: "At 1947, chef Yannick Alleno and his team give us a true lesson in fine cooking and a memorable experience that is undoubtedly worth the trip and which will appeal to the palate of the world's most discerning gourmet diners. What he has accomplished with sauces, which is the result of much research on extraction andfermentation, combined with his perfect handling of techniques and blending of flavours provide us withtruly emotional cuisine that showcases the richness of the Savoy Alps, since the chef uses local productslike Arctic char, Crozet square pasta, the féra, a fish that is native to Alpine lakes, and mountainherbs."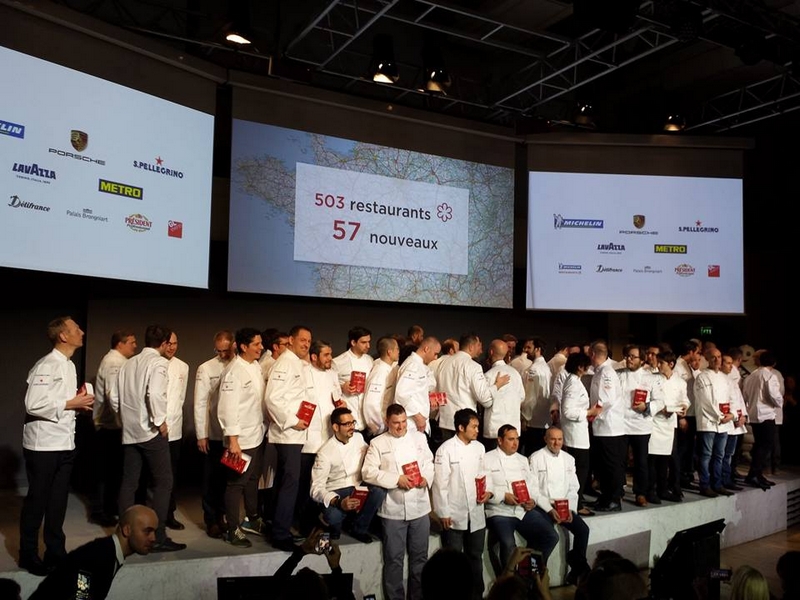 70 new restaurants receive at least one Michelin star this year, thereby establishing a new record for thepast ten years.
The 2017 selection of the Michelin Guide France also includes 12 new two-star restaurants: Le Pressoird'Argent-Gordon Ramsay and La Grande Maison de Bernard Magrez in Bordeaux, Le Pré-Xavier Beaudiment in Clermont-Ferrand, Le Montgomerie and Le Kintessence in Courchevel, La Maison des Bois-Marc Veyrat inManigod, La Grenouillère in Madeleine-sur-Montreuil, Kei, La Table de l'Espadon and Le Clarence in Paris,L'Hostellerie de Plaisance in Saint Emilion and, lastly, Le Gindreau in Saint-Medard.
A total of 57 restaurants were awarded their first star in the 2017 edition of the Michelin guide. Spread throughout the country, they are proof of France's regional vitality and the powerful territorial interconnection of French gourmet cooking today. This is the case, for example, in the North and the Pas-de- Calais where La Liegoise in Wimereux and the Haut Bonheur de la Table in Cassel both receive their first star. It's also the case in Ardèche with the W in Annonay and in the Landes region with Le Hiltau.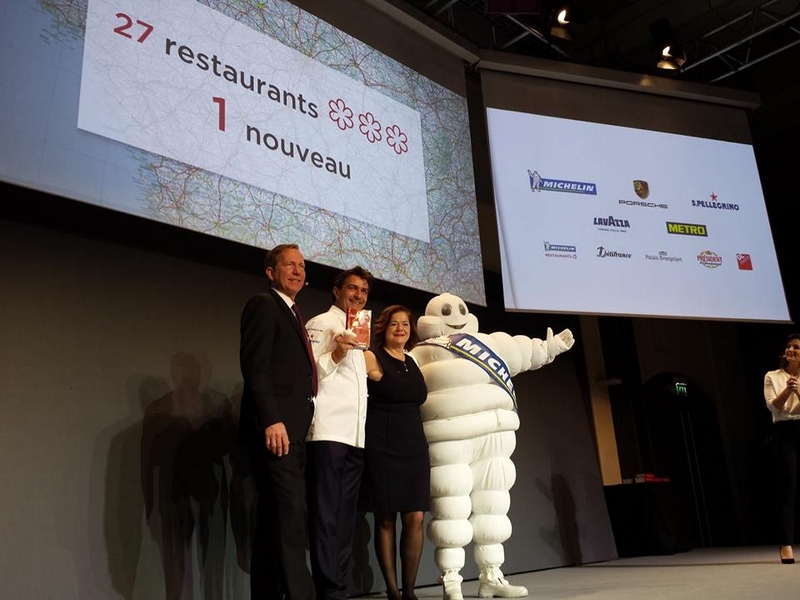 This year, the Michelin guide inspectors have also noted that chefs continue to prefer an uninhibited style of cooking and are attentive to the environmental and economic impact of their efforts. Fully awareof nature's limits and respectful of what producers can offer them, they are increasingly preparing shortmenus, such as Pertica in Vendôme, which offers a single menu.
Attentive to keeping prices down as well as to customer expectations, the chefs are aware that qualitycooking also means affordable prices, to which they pay special attention. Examples include L'Auberge Tiegezh in Guer, where 25-year-old chef Baptiste Denieul offers a menu for €25, L'Alchémille in
Kaysersberg, where chef Jérôme Jaeggle proposes a €24 menu in a former off-track betting facility, and at Le Restaurant H in Paris, where chef Hubert Duchenne offers a menu for €30.