A glimpse into what happens behind fashion's  most famous lens.
CÎROC Vodka celebrates Alessandra Ambrosio's most dazzling #OnArrival moments throughout the year, exclusively captured by renowned fashion photographer Mario Testino.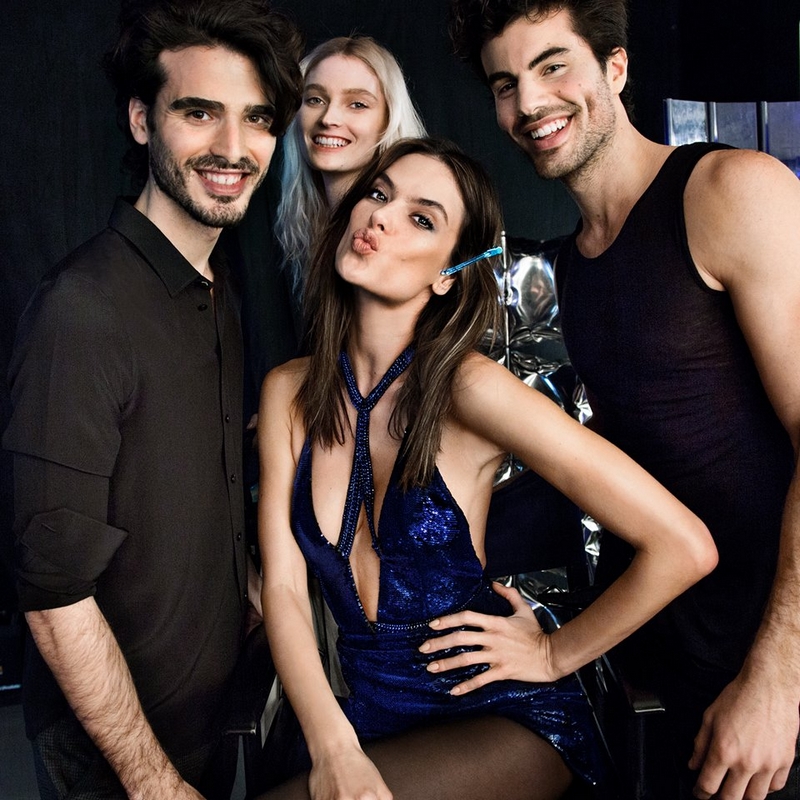 As the luxury vodka at the heart of the globe's hottest celebrations and events, CÎROC has partnered with Alessandra Ambrosio for its #ONARRIVAL campaign, to follow her year of exciting 'arrivals' at the biggest fashion events and on-trend party destinations.
"From walking the world famous Victoria's Secret runway to collaborating with luxury brands including Dolce and Gabbana, Christian Dior, Giorgio Armani, Rolex and Calvin Klein, Alessandra's fast-paced career and glamourous lifestyle is truly a celebration of what's hot. Her elegance and lively character has made her one of the hottest models of the fashion industry, and the perfect embodiment of CÎROC's playful luxe attitude," commented CÎROC.
Partying with the fashion elite to the high energy CÎROC beat, exclusive moments with Alessandra will be shared across CÎROC social media platforms throughout the year, giving fans access to the 'must see' and 'must be seen at' party destinations and iconic cultural events – from summer hotspots to New Year celebrations.
"It's amazing to be part of something that raises a glass to success and is at the heart of the biggest celebration moments around the world – I'm so lucky to be at lots of them! I really do believe in celebrating life at every moment, and I'm really looking forward to bringing CÎROC and my fans along on my
journey and giving them behind-the-scenes access to the biggest moments of my year," said Alessandra Ambrosio.
To celebrate the CÎROC #ONARRIVAL collaboration, Alessandra will also star in the brand's latest photography campaign, shot by fashion photography and CÎROC global creative partner Mario Testino. A series of three, iconic never-seen-before images will be released across the year. The first image reveals Alessandra's glamourous backstage preparations in 'Hair and Make-up' as she prepares to celebrate at one of the hottest parties in the world.
Mario Testino said, "The 'On Arrival' campaign is about celebrating the greatest moments of your life, and shooting this campaign with Alessandra has been amazing. She has this quality that captivates everyone when she walks into a room. Alessandra is that person who captures the style and sparkle that CÎROC represents."
The Brazilian model and actress is known for her work with Victoria's Secret and was chosen as the first spokesmodel for the company's PINK line. Victoria's Secret Angel has modeled for brands such as Next, Armani Exchange, Christian Dior, and Ralph Lauren. Alessandra also holds a very active Facebook page in which she posts personal and professional photos as well as many motivational and inspirational quotes either through captions or through dedicated posts, thus securing over three million fans on the social media site.
In 2012, she was ranked number six on Forbes' list of the highest-paid models, estimated to have earned $6.6 million in one year. She is often cited by the popular media as one of the world's sexiest women. As an Angel, she was chosen as one of People magazine's annual "100 Most Beautiful People in the World" in May 2007.