Welcome to our page dedicated to FEBRUARY luxury events and trades!

Our current recommendations for events taking place in different sectors of the high-end sector: arts, yachts, cars, aviation, luxury fairs, luxury travel industry, jewellery and watches, perfumes and cosmetics, luxury business etc.
A luxury fair/ event on the horizon? For Media Partnerships with 2LUXURY2.com, advertorials, promotion and cross-promotion, news distribution and the much-desired word-of-mouth buzz, let's get in touch via luxury (at) 2luxury2.com.
CIFF – Copenhagen International Fashion Fair 
1-3 February, 2023
BELLA CENTER COPENHAGEN,
FORUM COPENHAGEN;
ciff.dk
Copenhagen International Fashion Fair is the largest and longest-running fashion fair in Northern Europe. Over the past five years, CIFF has become a major bi-annual destination for the international fashion industry. Along the way, it has reinvented the trade show concept and earned the reputation for being one of Europe's most dynamic and innovative sales platform.
Twice annually, the CIFF platform welcomes nearly 2000 brands across more than 60,000 square meters of exhibition space. The CIFF platform encompasses CIFF, CIFF KIDS and CIFF Showrooms, nearly 15,000 square meters of luxury showroom space housing more than 500 brands on a permanent basis.

NEW YORK SHOE EXPO
06-10 February, 2023
Hilton New York Hotel
ffany.org/
East coast footwear show. New York Shoe Expo brings independent owners, boutique buyers, department store merchants and industry press here to the fashion capital in search of the next big trend.
Tendence-Internationale Frankfurter Messe
3 – 7 February, 2023
Frankfurt/Main, Germany tendence.messefrankfurt.com/
Tendence is the international fair revolving around the subjects of the home and giving. For the trade, Tendence is the ideal order venue for the Christmas business. Additionally, it is a trend platform for new products in the coming spring.
White Turf St. Moritz 
International Horse Races since 1907
5, 12, and 19 February, 2023
St.Moritz, Switzerland
www.whiteturf.ch
White Turf, a unique, exclusive, top-class event with exciting horse-racing, gourmet catering, lively music and inspiring art exhibitions, all taking place in winter sunshine on the frozen lake among the stunningly beautiful, snow-capped mountains of St Moritz.
Stockholm Design Week
Unfold the Scandinavian Design Scene
6-12 February, 2023
Stockholmsmässan
stockholmdesignweek.com
Stockholm Design Week was initiated in 2002 by Stockholm Furniture Fair. It supports the fair in making Stockholm the place to be for purchasers, architects, designers and journalists during one week in February and one week in the autumn. For 2023 the Stockholm Design Week will run February 6-12.
Design events in a variety of venues across Stockholm, from galleries and showrooms to dinner parties, after fair meetings, opening cocktails, museums and cultural institutions. Everyone in anyway connected to, or interested in, Scandinavian design meet and thrive, leaving with new ideas, contacts and lots of inspiration.
Premierevision Paris
The global event for fashion professionals.
07-09 February, 2023
Paris Nord Villepinte, Paris, France
www.premierevision.com
For 3 days, 2 times a year, at Paris-Nord Villepinte, the six major industries supplying materials and services to the global fashion industry, including : – Yarns, Fabrics , Leather , Designs , Accessories, Manufacturing – come together in Paris, the capital of fashion.
Six complementary shows, brought together in one place, where the entire fashion industry meets. Première Vision Paris is an essential business hub, where 62,000 industry professionals from over 120 countries come together to share ideas, do business, work and build their new collections.
RetroMobiles
Le salon des amoureux de la voiture ancienne
1-5 February, 2023
Porte de Versailles Exhibition Centre, Paris, France
www.retromobile.fr
Linking the past and the future, Retromobile rises to the challenge of providing an exciting and fascinating event for vintage car enthusiasts and collectors from all over the world. Emblematic collectors, extreme auctions, indoor and outdoor events, clubs, automakers, artists and vendors: all contribute to making these 5 days a very special experience.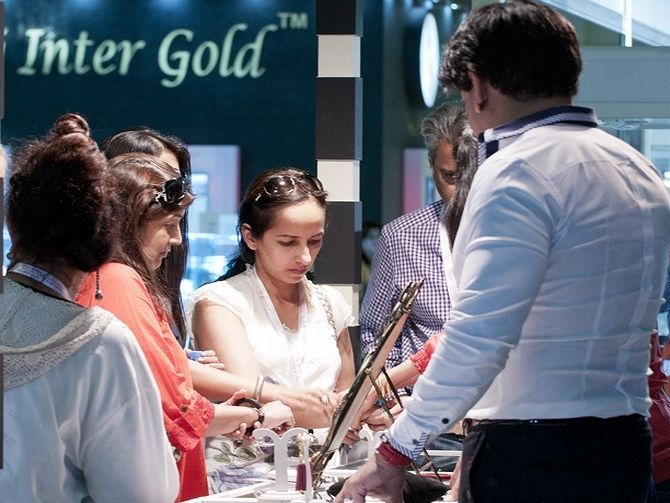 Dubai International Jewellery Week
12-14 February, 2023
Dubai World Trade Centre, Dubai, UAE
jgtdubaijewelleryshow.com/
The international B2B sourcing event is set to deliver a bigger and better in-person experience connecting global exhibitors with trade buyers from key jewellery markets.
Vinexpo Paris – The World of Wine and Spirits
The year's first major wine and spirits event
13-15 February, 2023
Porte de Versailles – Pav.7, Paris, France
www.vinexpoparis.com
Vinexpo Paris and Wine Paris will be held jointly to form the major event in the global wine and spirits sector in 2020.
Be Spirits: an experience dedicated to spirits to meet the burgeoning trend of the spirits market around the world.
L'Avenue: leading premium brands to be promoted in an area inspired by Parisian Haussmann architecture.
WOW! World of Organic Wines: an area dedicated to organic and biodynamic wines and spirits.
Yachts Miami Beach
The Annual Yacht & Brokerage Show in Miami Beach
15-19 February, 2023
Miami Beach, Collins Avenue, Miami Beach, United States
miamiyachtshow.com
The in-water-only display presentation covers more than 1.2 million square feet of space over a mile-long strip of Indian Creek Waterway, featuring over 500 new and pre-owned vessels valued at more than a billion dollars. This Miami boat show is in the heart of beautiful Miami Beach on Indian Creek Waterway at Collins Avenue (S.R. A1A) – from 41st to 51st Streets.
The annual Yacht and Brokerage Show in Miami Beach will transform Collins Avenue into a multi-million dollar presentation of yachts including the world's most extraordinary and uniquely designed yachts and superyachts from the world's foremost custom boat builders.
Inhorgenta
International Trade Fair for Jewellery, Watches, Design, Gemstones and Technology
The international platform for affordable luxury in terms of jewelry, timepieces and lifestyle.
24-27 February, 2023
Messe Munchen International, Munich, Germany
www.inhorgenta.com
The importance of Inhorgenta as a leading trade fair has long been based on more than its early scheduling in the financial year; it is also the key indicator of current and future trends in the jewellery and watchmaking industry. In addition to many innovative designers, who see Munich as an attractive platform for their ideas, the trade fair also attracts leading brands.
Mobile World Congress / MWC
Dates: 27 February- 02 March 2023; 
Location: Fira de Barcelona, Barcelona, Spain
www.mwcbarcelona.com
Mobile World Congress is the world's largest gathering for the mobile industry, organised by the GSMA and held in the Mobile World Capital, Barcelona. MWC is the largest mobile event in the world, bringing together the latest innovations and leading-edge technology alongside today's most influential visionaries.