Welcome to our page dedicated to luxury events and trade shows in the month of AUGUST!
Our current recommendations for most important luxury events taking place in different sectors of the prestige and high-end sectors: arts, yachts, cars, aviation, luxury fairs, luxury travel industry, jewelry and watches, perfumes and cosmetics, luxury business and so on.
A luxury event on the horizon? For Media Partnerships with 2LUXURY2.com, advertorials, promotion and cross-promotion, news distribution and the much-desired word-of-mouth buzz, let's get in touch via luxury (at) 2luxury2 dot com.
The Annual Royal Canadian Henley Regatta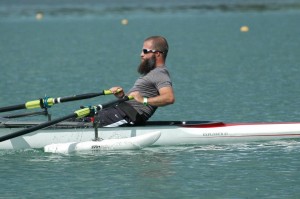 August 2-9, 2016
www.henleyregatta.ca/
Since Henley settled in St. Catharines in 1903, the Regatta has grown to become one of the largest professional rowing tournament in North America.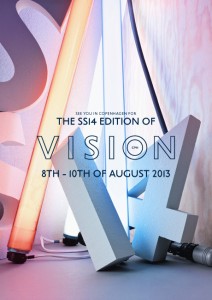 VISION – Copenhagen's New Fashion Fair 
August 3-6, 2016
Lokomotivværkstedet, Copenhagen, Denmark
www.cphvision.dk/
VISION is a biannual trade show based on an extended fusion of CPH Vision & Terminal-2 Fashion Fairs. By integrating both trade show universes in one united platform, exhibitors are given a wider playground and the visitors a stronger impression – as well as one less location to visit, during the hectic show days.
Being the most innovative fashion trade fair in Scandinavia, VISION offers exhibitors and buyers a remarkable space in an authentic locomotive venue.  With more than 350 brands showcasing in the extended version of Lokomotivværkstedet, VISION provides the framework and leaves it to the exhibitors, to create the (almost) limitless content.
VISION is a melting pot for buyers and showcases the best contemporary brands of today and tomorrow. The brands are carefully curated in six defined areas; the design-driven and established in SHINE, young and high street in SEEK, emerging talent in DAWN to exclusive urban in THE BOILER, denim innovative in FREE and artistic edgy in PRIVATE.

AV SHOW HK – Hong Kong High-End Audio-Visual Show 
August 7-9, 2016
11th show at the Hong Kong Convention and Exhibition Centre
1 Expo Drive, Wanchai, Hong Kong, S.A.R.
www.hkcec.com.hk
The Hong Kong High End Audio Visual show, organized by Audiotechnique magazine is an annual great event for hi-end audio, music and home theatre lovers in Hong Kong and South East Asia.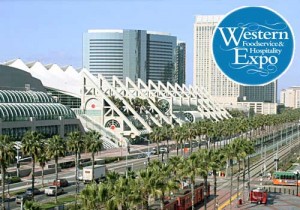 WESTERN FOODSERVICE & HOSPITALITY EXPO
From 23 – 25 August, 2016
Anaheim Convention Center
www.westernfoodexpo.com/
The Western Foodservice & Hospitality Expo is a comprehensive industry event devoted to the Western U.S. restaurant, foodservice and hospitality market
The hottest menu trends, state of the art design and decor, the best in business education and 500 of the leading manufacturers and purveyors dedicated to serving the restaurant and foodservice community — all under one roof!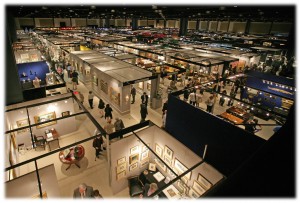 BALTIMORE SUMMER ANTIQUES SHOW 
20 – 23 August 2016
Baltimore Convention Center
www.baltimoresummerantiques.com/
The Baltimore Summer Antiques show's diverse array of top international exhibitors draws a wide range of buyers – from knowledgable collectors and world-renowned dealers to museum curators and interior designers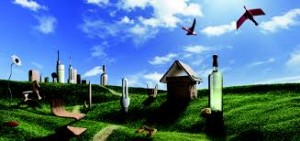 Ecostyle – The world of green products
Information and Order Platform for Certified Sustainable Consumer Goods for the European Retail Industry
Messe Frankfurt, Frankfurt/Main, Hesse, Germany
29 August -01 September, 2016
http://ecostyle.messefrankfurt.com/
Sustainable products are becoming increasingly attractive to a growing number of consumers, according to a key result of the 2013 trend study of the OTTO Group. Ecostyle, the trade fair for verified sustainable consumer goods, provides a suitable order platform for such goods.
Exhibitors at the order platform will be presenting high-quality, responsibly sourced and manufactured consumer goods which combine design, functionality and environmental considerations.
Tendence-Internationale Frankfurter Messe
29 August – 01 September, 2016
Frankfurt/Main, Germany
http://tendence.messefrankfurt.com/
Tendence is the international consumer-goods fair revolving around the subjects of the home and giving. For the trade, Tendence is the ideal order venue for the Christmas business. Additionally, it is a trend platform for new products in the coming spring.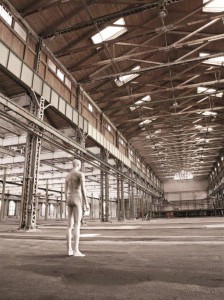 NorthModern / Design Trade-Modern Design Fair
13-15 August, 2016
Copenhagen, Denmark
http://www.northmodern.com/
Denmark is a design nation, Copenhagen is a design metropolis and there is massive international interest in the Danes' innovative approach to design. northmodern is Scandinavia's new innovative furniture and lifestyle trade show. Inspired by the Danish Modern movement and Copenhagen's unique positioning as a top cultural destination, northmodern showcases the most exciting international talents working today along with the best of Scandinavian design heritage.