Welcome to our page dedicated to luxury events and trades in MAY!

Our current recommendations for the most important luxury events taking place in different sectors of the luxury industry: arts, yachts, cars, aviation, luxury fairs, luxury travel industry, jewellery & watches, perfumes and cosmetics, luxury business etc.
 A luxury fair/ event on the horizon? For Media Partnerships with 2LUXURY2.com, advertorials, promotion and cross-promotion, news distribution and the much-desired word-of-mouth buzz, let's get in touch via luxury (at) 2luxury2 (dot) com.
Arabian Travel Market 
1-4 May, 2023 
DWTC Dubai, United Arab Emirates
www.arabiantravelmarket.com
Arabian Travel Market is the Middle East's leading travel guide exhibition. Arabian Travel Market remains the prime vehicle for the regional industry to share its news, network with the key players and meet potential partners.
As ATM's fastest growing sector, travel technology will be brought together into a single event as The Travel Tech Show, taking place at ATM. Following the format of the successful Travel Tech Show at World Travel Market (WTM) in London, ATM will build on this success to showcase the latest in travel technology and deliver the Travel Technology Seminar programme.
BESPOKED
A Celebration of Handmade bicycles & Those Who Make Them
Brunel's Old Station, Bristol, UK
TBA
bespoked.cc
The UK Handmade Bicycle Show, Europe's biggest showcase of handmade bicycles and their makers, will be taking place at Brunel's Old Station in Bristol, UK.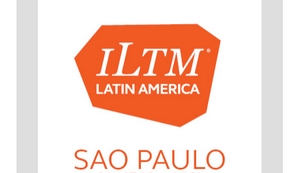 International Luxury Travel Market Latin America
The leading event for the luxury travel industry in Latin America;
9 – 12 May, 2023;
Bienal Pavillion Ibirapuera Park, Sao Paulo, Brazil;
iltmlatinamerica.com
ILTM Latin America is an invitation-only event, that brings together top luxury travel agents from Brazil and Latin America for pre-scheduled meetings with suppliers of the best travel experiences from around the world.
Organized in a table top format, ILTM Latin America delivers pure business and gives you the greatest return on investment. Everything is arranged for you, there is no need to worry with scenography or workspace, no stand build required.

ProWein Hong Kong
International Trade Fair for Wine and Spirits
10-12 May, 2023, Hong Kong
www.prowine-hongkong.com
Co-organised by Messe Düsseldorf China and Informa Markets, ProWine Hong Kong will continue to be held as part of HOFEX 2023 – leading trade show for food and hospitality in the region. Continuing successful cooperation with food and hospitality, ProWine Hong Kong will bring a diverse assemblage of established international labels while offering the best practices, credibility and global recognition brought about by ProWein Düsseldorf – the World's leading international trade fair for wines and spirits.
TEFAF New York
The World's Leading Art and Antiques Fair
12-16 May, 2023
Park Avenue Armory May, New York, USA
www.tefaf.com
As the world's most prestigious and vibrant art market, New York City provides the ideal setting for a TEFAF fair outside of Maastricht. The historic Park Avenue Armory is a prime Manhattan location and setting for the world's leading art dealers to showcase their work. TEFAF New York will also include a concurrent edition of TEFAF Online with a selection of the masterpieces on display at the Armory, alongside Programming, Stories and other content from the TEFAF community.
Ever Monaco 
The international salon of ecological vehicles and renewable energies Monaco,
Espace Font Vielle, Monaco.
11-12 May, 2023
ever-monaco.com
One section of the Ever Monaco show is intended for Ecological Vehicles (electric, hybrid, fuel cell, gas, biofuels as well as any mode of propulsion offering real ecological and resource advantages. One section is dedicated to Renewable Energies (respect of the environment and energy saving). Scientific conferences will bring together specialists in the field in the ecological vehicles, renewable energies and sustainable development.