Welcome to our page dedicated to luxury events and trades in MAY!

Our current recommendations for the most important luxury events taking place in different sectors of the luxury industry: arts, yachts, cars, aviation, luxury fairs, luxury travel industry, jewellery & watches, perfumes and cosmetics, luxury business etc.
 A luxury fair/ event on the horizon? For Media Partnerships with 2LUXURY2.com, advertorials, promotion and cross-promotion, news distribution and the much-desired word-of-mouth buzz, let's get in touch via luxury (at) 2luxury2 (dot) com.
BESPOKED
A Celebration of Handmade bicycles & Those Who Make Them 
Brunel's Old Station, Bristol, UK
bespoked.cc
The UK Handmade Bicycle Show, Europe's biggest showcase of handmade bicycles and their makers, will be taking place at Brunel's Old Station in Bristol, UK.
Ever Monaco 
The international salon of ecological vehicles and renewable energies Monaco,
The Grimaldi Forum,
08-10 May, 2019
www.ever-monaco.com
One section of the Ever Monaco show is intended for the Ecological Vehicles (electric, hybrid, fuel cell, gas, biofuels as well as any mode of propulsion offering real ecological and resource advantages. One section is dedicated to Renewable Energies (respect of the environment and energy saving). Scientific conferences will bring together specialists in the field in the ecological vehicles, renewable energies and sustainable development.  
Viva Technology Paris
The world's rendezvous for startups & leaders
16 – 18 May, 2019
Paris Expo Porte de Versailles 1 Place de la Porte de Versailles, 75015 Paris
VivaTech is where the most innovative startups come together with global leaders to collaborate. VivaTech is a hub for the world's innovators, tech-lovers and pioneers of the future – the evend exists to create relationships that will change business and society for tomorrow. The event hosts the LVMH Lab and the LVMH Innovation Award. Selected from among 500 candidates, a promising lineup of 32 finalist startups – French, British, Canadian, Finnish, American, Chinese, Danish and Swiss – will vie for the prize. They will exhibit their solutions at the LVMH Lab and have a chance to pitch their model during the show. One of them will receive the LVMH Innovation Award.
Heli Russia
International Helicopter Industry Exhibition
16 – 18 May 2019
Crocus Expo International Exhibition Center, Pavilion No.1, Hall No.4
www.helirussia.ru
It is the only exhibition in Russia where national and foreign companies present the world achievements of the whole range of products and services of the helicopter industry – from design to production and operation. Domestic production of helicopters from 2004 to the present time has increased by 3.5 times. And since 2009 has increased by 66%. There is no branch of engineering with such high levels of development In Russia. Heli Russia not only gives a chance to show the achievements of Russian industry but also attracts the best companies of the world to the Russian market, thus contributing to the development of international cooperation in helicopter industry across the world. The previous Heli Russia  exhibition was located over 10,750 square meters, where there were 150 Russian and 51 foreign companies, including global market leaders such as Eurocopter, Sikorsky Aircraft, AgustaWestland, Bell Helicopter, Enstrom Helicopter, Motor Sich, Ivchenko – Progress Group, Turbomeca, Pall Corporation, Red Box International, Breeze-Eastern, Sky  Trac Systems., HUTCHINSON AEROSPACE, Simplex Manufacturing, CAE, BAE Systems, DAC Intl and others. Participation by French companies has become a standing tradition at the International Helicopter Industry Exhibition.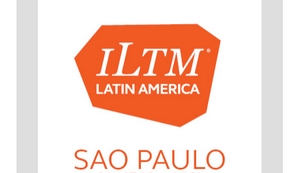 International Luxury Travel Market Latin America
The leading event for the luxury travel industry in Latin America;
14 – 17 May, 2019;
Bienal Pavillion Ibirapuera Park, Sao Paulo, Brazil;
iltmlatinamerica.com
ILTM Latin America is an invitation-only event, that brings together top luxury travel agents from Brazil and Latin America for pre-scheduled meetings with suppliers of the best travel experiences from around the world.
Organized in a table top format, ILTM Latin America delivers pure business and gives you the greatest return on investment. Everything is arranged for you, there is no need to worry with scenography or workspace, no stand build required.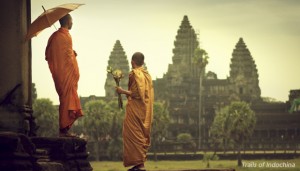 International Luxury Travel Market Asia Pacific 
Asia Pacific's leading luxury travel event;
Dates: 27 – 30 May, 2019;
SMarina Bay Sands, 10 Bayfront Avenue, Singapore;
www.iltm.net/asia
ILTM Asia is the leading 'by invitation only' event for the luxury travel community of the Asia Pacific. With no other event like it in the region ILTM Asia brings together the world's most sought after collection of luxury experiences for the most discerning Asia Pacific luxury travel buyers, for four days of unrivalled business opportunities.
Top Marques Monaco
30th May – 02nd June, 2019
The Grimaldi Forum, Monaco
The Annual Celebration of Four-Wheeled Opulence
www.topmarquesmonaco.com
TOP MARQUES MONACO is the only live supercar show in the world. Taking place in the prestigious Principality of Monaco, VIP visitors have the unique chance to test drive the world's most bespoke cars on the Formula 1 track.
Each year Top Marques Monaco hits the headlines because it hosts the world premiere launches of limited edition, technologically supreme vehicles.