Welcome to our page dedicated to luxury events and trades in the month of JUNE !

Our current recommendations for the most important luxury events taking place in different sectors of the luxury industry: arts, yachts, cars, aviation, luxury fairs, luxury travel industry, jewellery & watches, perfumes & cosmetics, luxury business…
A luxury fair/ event on the horizon? For Media Partnerships with 2LUXURY2.com, advertorials, promotion and cross-promotion, news distribution and the much-desired word-of-mouth buzz, let's get in touch via luxury (at) 2luxury2 (dot) com.
Top Marques Monaco
The Annual Celebration of Four-Wheeled Opulence
08 – 11 June, 2023
The Grimaldi Forum, Monaco
www.topmarquesmonaco.com
TOP MARQUES MONACO is the only live supercar show in the world. Taking place in the prestigious Principality of Monaco, VIP visitors have the unique chance to test drive the world's most bespoke cars on the Formula 1 track.
Each year Top Marques Monaco hits the headlines because it hosts the world premiere launches of limited edition, technologically supreme vehicles.
imm cologne (internationale möbelmesse)
The international furniture and interiors fair
04-07 June, 2023
Koelnmesse exhibition centre in Cologne, Germany
imm-cologne.com
Hosted right at the start of the year, imm cologne is the most important date on the interior design calendar. It's where the entire interiors industry gathers to present and discover new launches from around the world, to experience the major future trends and make a successful start to the new season.
La Biennale 1.618
Le Carreau du Temple, Paris
2-4 June, 2023
1618-paris.com
The 1.618 Biennale specialized in Sustainable Lifestyle and New luxury, will take residence at Le Carreau du Temple, Paris. This exciting, participative and innovative event will be held opening the European Week of Sustainable Development.
With a Sustainable Lifestyle fair, a Contemporary Art exhibition, a Prospective space, an Emotion Space and a series of vibrant debates … The 1.618 Biennale will sure be an event rich in discoveries of sharp initiatives.
A true platform of influences and inspirations, the event will highlight the beautiful stories and initiatives of creative and committed brands, entrepreneurs, NGOs, artists and visionaries mobilized to think about tomorrow's luxury and to create a more responsible future, in harmony with nature.
Édition Spéciale by LUXE PACK
Carreau du Temple – Paris – France
7-8 June, 2023,
editionspeciale-luxepack.com
ÉDITION SPÉCIALE by Luxe Pack is an original and brand new event dedicated to luxury packaging in Paris, which provides important editorial content and the best-adapted solutions from manufacturers to overcome the current challenges for the industry.
Including the challenge of sustainable development is the most predominant key factor for success in packaging innovations. Convinced by the richness this theme has to offer, EDITION SPECIALE by Luxe Pack is organized on the same topic in 2020, to present even more eco-responsible innovations and bring new debates to the fore as we go further together in eco-design.
Viva Technology Paris
The world's rendezvous for startups & leaders
14 – 17 June, 2023
Paris Expo Porte de Versailles 1
VivaTech is where the most innovative startups come together with global leaders to collaborate. VivaTech is a hub for the world's innovators, tech-lovers and pioneers of the future – the evend exists to create relationships that will change business and society for tomorrow. The event hosts the LVMH Lab and the LVMH Innovation Award. Selected from among 500 candidates, a promising lineup of 32 finalist startups – French, British, Canadian, Finnish, American, Chinese, Danish and Swiss – will vie for the prize. They will exhibit their solutions at the LVMH Lab and have a chance to pitch their model during the show. One of them will receive the LVMH Innovation Award.
SIAE – Paris Air Show – Le Bourget 
Salon International de l'Aéronautique et de l'Espace;
19 – 25 June, 2023,
Le Bourget Exhibition Centre, Paris, France;
paris-air-show.com
This event, over a hundred years old, is the largest and longest-running aerospace trade show in the world. Since its launch, the Show has been at the very heart of developments in the global aerospace market, for which it has become the most important meeting place over the years.
The Paris Air Show is a commercial air show, organised by the French aerospace industry's body the Groupement des Industries Françaises Aéronautiques et Spatiales (GIFAS) whose main purpose is to demonstrate military and civilian aircraft to potential customers. All major international manufacturers, as well as the military forces of several countries, attend the Paris Air Show.
Art Basel, Basel
15- 18 June, 2023
Messe Basel (Basel)
Messeplatz 10, 4005 Basel, Switzerland
artbasel.com
The exhibition includes highest-quality paintings, sculptures, drawings, installations, photographs, video, and editioned works.
Approximately 300 leading galleries from North America, Latin America, Europe, and Asia show work from great masters of Modern and contemporary art to the latest generation of emerging stars. Every artistic medium is represented: paintings, sculptures, installations, videos, multiples, prints, photography, and performance.
Basel is uniquely situated at the border between Switzerland, France, and Germany. With its world-class museums, theaters, concert halls, medieval old town, and new architecture, it ranks as one of Europe's most alluring cultural cities.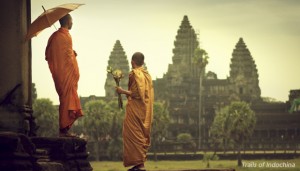 International Luxury Travel Market Asia Pacific 
Asia Pacific's leading luxury travel event;
19-22 June, 2023;
Marina Bay Sands, 10 Bayfront Avenue, Singapore;
www.iltm.net/asia
ILTM Asia is the leading 'by invitation only' event for the luxury travel community of the Asia Pacific. With no other event like it in the region ILTM Asia brings together the world's most sought after collection of luxury experiences for the most discerning Asia Pacific luxury travel buyers, for four days of unrivalled business opportunities.
The Salon Du Luxe Paris
19 June 2023
Fondation Maison de la Chimie
Paris (France)
Every year since 2015, more than 1000 professionals are meeting in the heart of Paris to discuss changes, the future and strategic issues of the luxury industry. The Salon du Luxe Paris is the largest professional luxury meeting for the French-speaking, fully translated, simultaneously, in English.
Rodeo Drive Concours d'Elegance
In the heart of Beverly Hills
TBA
rodeodrive-bh.com
Rodeo Drive hosts a collection of exclusive events ranging from luxurious jewelry festivals to seasonal holiday spectaculars. These annual must-see events are featured only on Rodeo.
For the past twenty-six years, the Rodeo Drive Concours d'Elegance has grown into a beloved tradition for families celebrating Father's Day. In fact, the Rodeo Drive Concours is the largest public event held annually in Beverly Hills, thanks to the continuing commitment and generosity of enthusiastic car owners, like you, who share their cars with over 35,000 visitors a year.
Concours d'Elégance Suisse
The celebration of the finest automobiles
Château de Coppet (Switzerland)
16-18 June, 2023
concoursdelegancesuisse.com
Redefining Automotive Celebrations – The Swiss Concours d'Elegance is an annual event featuring rare automobiles from 1905 to 1985.
Royal Ascot – Five Day Summer Spectacular at Ascot Racecourse
Ascot, Berkshire, England
20-24 June, 2023
ascot.co.uk
Royal Ascot is Britain's most valuable race meeting. The Royal Meeting's spectacular heritage, unlike any other, has made the event anticipated and revered the world over. From the arrival of the Royal Procession at 2 pm sharp to the communal singing around the Bandstand, with six top-class races between, each of the five days is unforgettable. A choice of four enclosures each with an individual character or numerous hospitality packages allow you to curate your own truly special occasion.
Chantilly Arts and Elegance: Richard Mille
Next edition: June 2023,
Chantilly Château, Chantilly, France
chantillyartsetelegance.com
Combined with the Art de vivre à la Française and the pleasure of receiving its guests at a lavish garden party in the Le Nôtre gardens in the Chantilly Château, Chantilly Arts & Elegance Richard Mille is synonymous of a convivial family Sunday in the country and the not-to-be-missed elegant rendezvous in early September. In addition, it has received praise from collectors from all over the world, clubs – with 850 cars present – and partners whose number has increased since the first event.