Aska Restaurant awarded two stars in the Michelin guide New York City 2017; 12 new restaurants awarded one Star. Chef Shinichi Inoue's Sushi Inoue is the first-ever restaurant awarded one Michelin star in Harlem.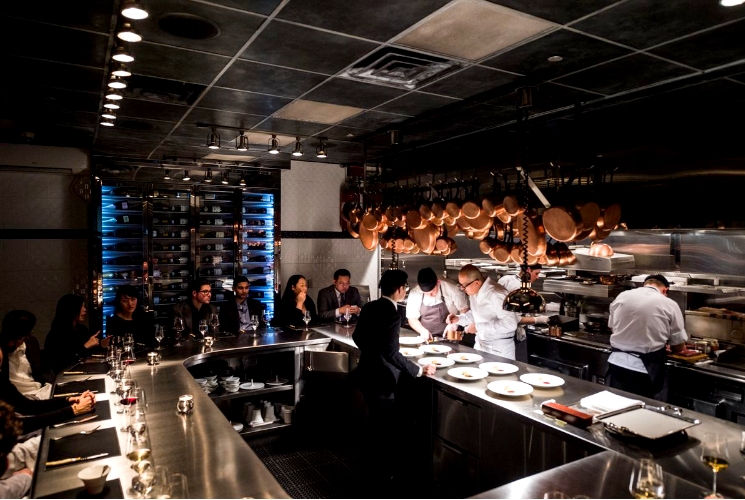 Michelin Guide unveiled the new selection in the MICHELIN Guide New York 2017, which highlights a total of 857 restaurants, including 77 starred- establishments.
In this new selection, all the three starred restaurants maintain their distinction this year: Cesar Brooklyn Fare, Eleven Madison Park, Jean-Georges, Le Bernardin, Masa and Per Se.
Located in Brooklyn in the shadows of the historic Williamsburg Bridge, Aska guets two stars in the MICHELIN guide 2017. After renovating and relocating to a more spacious and larger kitchen that seems to further unleash the talents of Chef Frederik Berselius and his skilled team, the restaurant continues to deliver a contemporary cuisine with Scandinavian influences. Aska is one of 12 Brooklyn starred restaurants on this year's list.The Modern, located in Midtown at the Museum of Modern Art remains two stars. This highly respected New York restaurant flourished again despite closing its doors for a time this summer to undertake a complete kitchen renovation and refreshed dining room.
On the one-star front, 12 new eateries have gained this prized culinary distinction in the new edition of the Michelin Guide. Chelsea's La Sirena and Ushiwakamaru restaurants were awarded one star. La Sirena represents the latest culinary venture from celebrity chef Mario Batali who has selected Chef Josh Laurano—who honed his skills at Del Posto and Babbo— to prepare a New York-style Italian menu. Ushiwakamaru was just relocated to Chelsea last year and brought veteran Chef Hideo Kuribara and his team's supreme sushi with it.
Harlem – which is now home to its first-ever Michelin starred restaurants– welcomes Nagasaki–native and legendary sushi chef, Chef Shinichi Inoue, whose establishment, Sushi Inoue, offers four extraordinary options for omakase.
In Manhattan's Financial District, L'Appart is nestled in the sprawling French market, Le District. It is captained by Chef de Cuisine Nicolas Abello, who worked with Gerard Vie in France, Pierre Gagnaire in London and Daniel Boulud in New York, refining a constantly changing and evolving French menu.
Greenwich Village is home to three one-star newcomers: Gunter Seeger NY– named for its head chef who is a longtime Atlanta culinary figure–offers a serious and technically uncompromising contemporary menu in a casual setting; Nix, which is the brainchild of Chef John Fraser, focuses on vegetables and thus recognizes the desire of many to eat less meat and still enjoy a memorable gourmet experience, and Sushi Zo which is named after its famous chef and owner and has created excitement among New Yorker sushi lovers, most of whom know of the famed omakase chef only from his reputation established for many years in Los Angeles.
In Midtown East, two new stars make their debut in the new edition of the Michelin Guide. Offering a seasonal and tantalizing earthy Scandinavian fare, Agrern is the product of the Danish food entrepreneur Claus Meyer who co-founded the world famous noma restaurant, and is located in the Grand Central Terminal. Sushi Ginza Onodera is especially noteworthy in a crowd of New York sushi restaurants due in part to its unrelenting pursuit of fresh and seasonal fish, much of which is hand speared by Japanese fisherman.