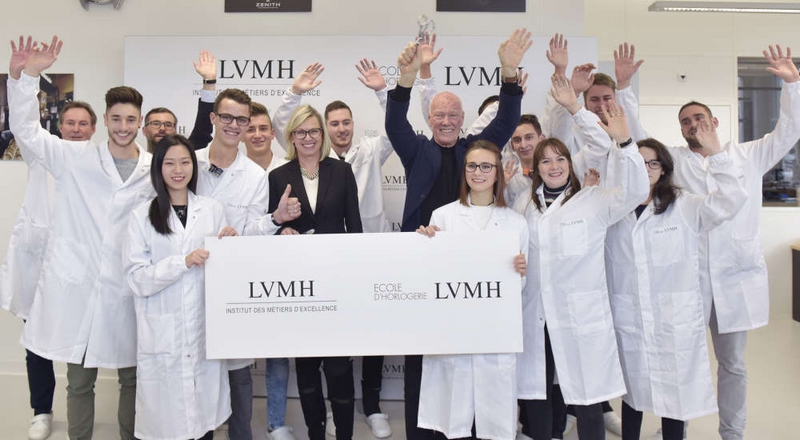 The watchmaking heritage and craft tradition of Zenith Manufacture are allied with the avant-garde spirit of TAG Heuer to establish an unprecedented educational program under LVMH luxury group's umbrella. The LVMH Ecole d'Horlogerie watchmaking school is an apprenticeship-based training program in partnership with the LVMH Institut des Métiers d'Excellence. The first class will welcome 12 apprentice watchmakers this year.
Based in the workshops of the TAG Heuer Manufacture in La Chaux-de-Fonds, the 12 future watchmakers will benefit from an apprenticeship with the two manufactures, which have very distinct cultures, products and DNA. They will also have access to other watchmaking Houses and the Group's array of métiers via masterclasses organized by the Institut des Métiers d'Excellence.
The third class at the Institut des Métiers d'Excellence (IME) began the school year on October 18. Bernard Arnault spoke to the 178 apprentices in this year's cohort, joined by representatives of the schools and LVMH Maisons that are part of the vocational training program.
In 2014 LVMH founded the Institut des Métiers d'Excellence, a work/study program in partnership with vocational schools that are leaders in their disciplines. Among these prestigious schools are the École de la Chambre Syndicale de la Couture, the École Boulle applied arts and design school, and the Ferrandi Paris culinary institute. This initiative enables LVMH to guarantee the transmission to young generations of expertise and savoir-faire unique to the world of luxury. The IME emphasizes the key role played by master artisans and tutors in valorizing and ensuring the future of métiers centered on craftsmanship, creativity and retail.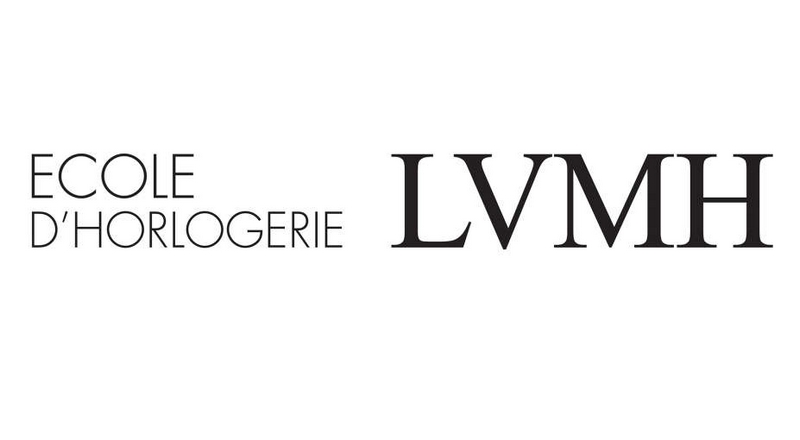 The results for the second IME cohort illustrate the success of this program: every one of the 64 students obtained their degree in 2016, the second year in a row with a 100% success rate. What's more, 82% of them went on to find a job, an apprenticeship, or pursue their studies. Among them, 26 apprentices earned a professional distinction. This year LVMH Houses are providing 120 apprenticeship contracts.
Two new courses have been added to the 16 degrees already offered by the IME: Culinary Arts in association with Ferrandi Paris, and Watchmaking, in collaboration with the new LVMH École d'Horlogerie in Switzerland. These new courses join existing training programs in Jewelry, Couture Flou and Couture Tailleur, Leather Goods, Vineyards and Winemaking, Retail Design and Sales.
Chantal Gaemperle, Group Executive Vice President, Human Resources and Synergies, said: "The Institut des Métiers d'Excellence preserves traditional skills, ensures a vibrant future for unique savoir- faire, and develops employment for talented artisans. Above all, this program makes a dynamic contribution to creating jobs and ensuring the employability of young people."
LVMH École d'Horlogerie's concept is an initiative of Jean-Claude Biver, President of the Watch Division of the LVMH group, and Chantal Gaemperle, Group Executive Vice President Human Resources and Synergies, and member of the Executive Committee.