This custom-built option remains extremely rare in the world of residential building.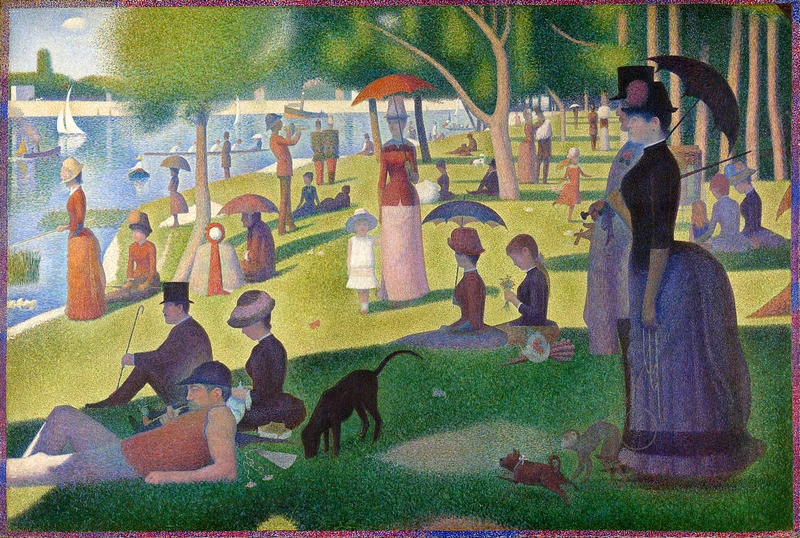 Some Paris neighborhoods, such as the famous 'Golden Triangle 'are very popular with foreign visitors. However, many HNWI choose lesser-known districts, where discretion and luxury go hand-in-hand.
Neuilly-sur-Seine is the perfect example, located just ten minutes from one of the most beautiful avenues in the world: the Champs Elysees. Located here is the quiet green isle of Jatte/  Île de la Jatte.
The Ile de la Jatte or Île de la Grande Jatte is an island on the river Seine, at the very gates of Paris, in the communes of Neuilly-sur-Seine and Levallois, Hauts-de-Seine. It is 7 km distant from the towers of Notre Dame and 3 km from the Etoile. It is nearly 2 km long and nearly 200 m wide at its widest point. Its name translates as "Island of the Bowl" or "Island of the Big Bowl".
It is best known as the setting for Georges Seurat's pointillist oil painting, "Un Dimanche après-midi à l'Île de la Grande Jatte" (A Sunday Afternoon on the Island of La Grande Jatte) (1884-6 and 1889) and also for the Stephen Sondheim musical, Sunday in the Park with George.
Jatte island offers the opportunity to live on an island in central Paris. This high-end location is for those who want to enjoy the benefits of the French capital in all tranquility, preserving their privacy. Seger, one of the leading names in high-quality property in France, is building here approximately twenty apartments. "Neuilly-La-Grande-Jatte" appears like a dressed stone residence,  whose "Art Deco" architectural style is reminiscent of the flamboyant Paris of the 30s.
Designed by the renowned architect Fridrik Bjarnason, the residence reflects the spirit of its setting, with pure and fluid lines that highlight noble and long-lasting materials such as stone and zinc.
The building takes advantage of its location revealing generously-sized terraces and balconies. The exceptional ironwork dialogues with molding details such as high-relief working of Seine riverbank motifs, corbels, columns and pilasters, that are the crowning touches to the refined allure facing the Seine. The luxury apartments are equipped with a home automation system allowing remote access to things such as the alarm or heating. The future owners can modify the floorplans of their apartments
according to their needs and lifestyle. Luxury facilities include common spaces designed by an interior decorator, constructively optimized configuration, generously proportioned balconies and terraces, all bathed in natural light (perfect for daily activities, and for hosting guests), enclosed parking spaces with a keyless entry system.