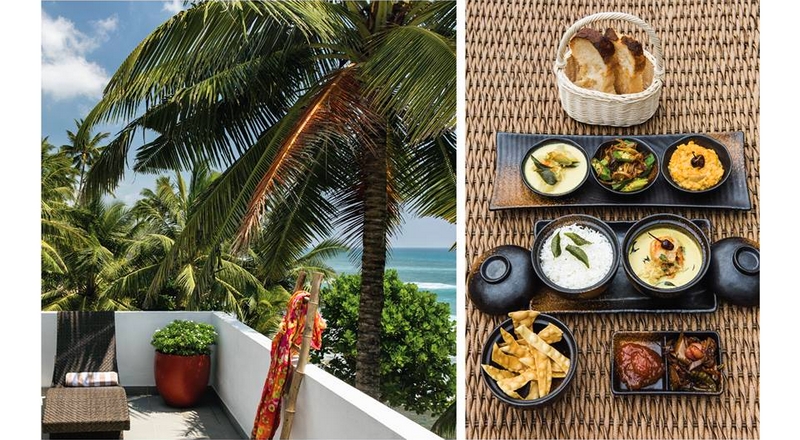 This small, luxury hotel sits at the water's edge with 16 individually designed suites inspired by local influences. If you dream of a simple, fun and unpretentious place… with a sense of romance, food and dancing in the moonlight, the Owl and the Pussycat Hotel, is the destination to go.
Owl and the Pussycat Hotel is one of Sri Lanka's newest boutique hotels set on stunning coastline with a true laid back feel. An interior- designers dream, the furniture, colourful textiles and artwork are hand-made by 20 artists from all over the world, including local craftsmen.
The place is tranquil, but social too, say the owners. The Runcible Spoon is a little restaurant, on an elegant dining terrace with superb wines and fresh food – including Sri Lankan specialities-. The flamboyant pastry chef will see to it that you have sweet dreams.
The main highlight in the hotels' garden is a fabulous, turquoise 17m swimming pool that spills onto the ocean. In addition, a therapy hut offers no-frills seaside massages. A yoga platform for early sun salutes converts in the evenings to an outdoor living space with sofas and candles. When needed, this space morphs into a wonderful dance floor…
The "Drawing room"  is perfect for relaxing and enjoying a pre-dinner cocktail or after-dinner drink.