Adwoa Aboah Announced As Marc Jacobs Beauty's Newest Face In 2018.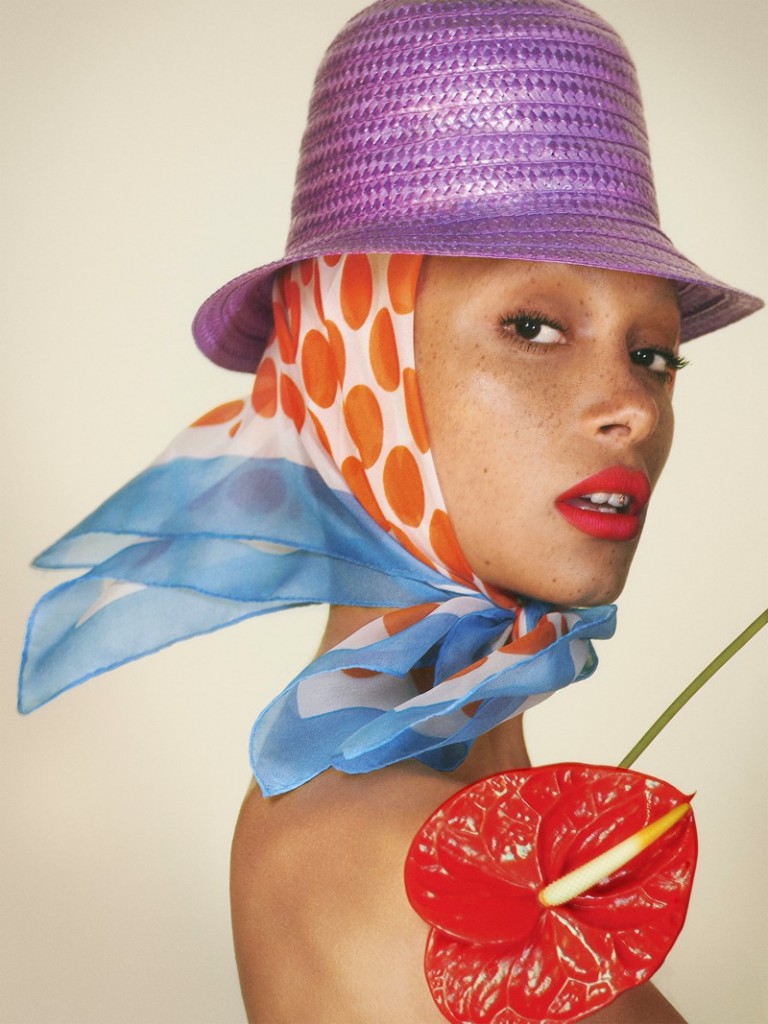 Liquid lipstick takes on a new form at Marc Jacobs Beauty. Le Marc Liquid Lip Crayon is the first-ever liquid lipstick in a crayon that delivers powerful one-swipe color that lasts, while the crayon creates control and precision to fill and shape lips effortlessly. The innovative "ghost pearl" subtly shimmers to add dimensions to lips for a never-before-seen finish with 16-hour wear. The new product is showcased by model and activist Adwoa Aboah, the new Marc Jacobs Beauty's face in the 2018 ad campaign.
Adwoa Aboah joins iconic women such as Jessica Lange, Edie Campbell, Winona Ryder, Aya Jones and Kaia Gerber, who have previously and/or continue to serve as faces Marc Jacobs beauty brand. Adwoa Aboah is the newest face of the brand for 2018, with dedicated campaigns appearing in-store and all media platforms beginning late 2017.
Adwoa wears the newest product from Marc Jacobs Beauty debuting in the Spring 2018 collection, Le Marc Liquid Lip Crayon in the shade how rouge, which will debut online and in-stores this December.
"Marc gave me my first fashion show in New York city. it was a dream come true and from that point on, he has been one of my biggest supporters. i am so excited to be the new face of Marc Jacobs Beauty, and to have been able to work alongside marc once again is truly inspirational. his attention to detail is like no other and you see his vision instantly come to life," said Adwoa Aboah.
Marc Jacobs Beauty Le Marc Liquid Lip Crayon launches on December 12, 2017.
Inspired by Biba, the legendary London department store known for its extravagant interior design and revolutionary approach to fashion, the collection layers on the luxe. Indulgent beauty sets with exclusive new shades are all decked out in sleek, sexy prints hand-selected by Marc from his extensive fabric archives.