29 famous individuals share their stories through their aluminium suitcases.
Chance and circumstance combined to give birth to the Rimowa aluminum suitcase in the 1930s. After a fire at the Rimowa factory, the only surviving material was a piece of metal, sparking the idea of designing a piece of luggage made of lightweight, robust aluminum inspired by aviation design of that era. Since then, the brand has ceaslessly innovated to optimize a now iconic range that fetes its 80th anniversary in 2017. Rimowa, stylized as RIMOWA, is a German manufacturer of luggage made of aluminium as well as polycarbonate. The name is derived from Richard Morszeck Warenzeichen.
To celebrate the 80th anniversary of its aluminum suitcase Rimowa has invited friends of the Maison to present their own personal aluminum luggage and share stories of their travels. Among them are designer Karl Lagerfeld, director David Fincher, journalist Carine Roitfeld, three-star chef Massimo Bottura and Virgil Abloh, creator of the Off-White brand.
The anniversary announcement also includes a film shot by Dan Tobin Smith that follows the production of a suitcase in the workshop at the company's headquarters in Cologne, Germany.
"At RIMOWA, we spend a lot of time thinking about aluminium. How it's made. How it's used. Even how it feels," says Rimowa, the first German Maison of the LVMH luxury Group.
"In Cologne, we say it has persönlichkeit, or personality. Because it changes. It evolves. It lives. For the past 80 years, our aluminium suitcases have defined everything we have done, and everything we continue to do. They are a work in progress – one that is made by our hands, but defined by yours." adds the LVMH-owned brand.
29 individuals shared their stories through their suitcases. Here are some of the stories.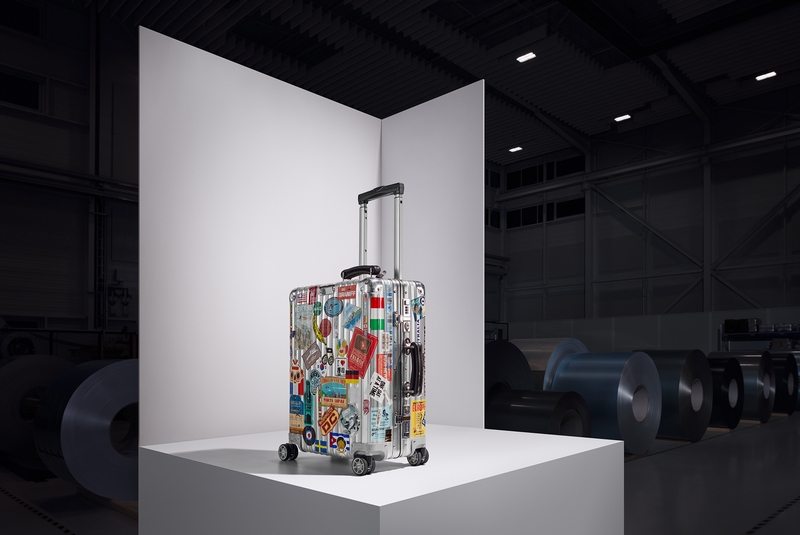 Chef Massimo Bottura
As founder of three-Michelin-star restaurant Osteria Francescana, Massimo Bottura is considered one of the world's greatest chefs. Over the years he has criss-crossed the globe with his Classic Flight, which has transported not only his beloved hometown ingredients Parmigiano Reggiano and balsamic vinegar but has enabled him to bring home ingredients and stickers to remind him of the locations he has visited.

David Fincher – "Travel connects me with a world beyond a screen. You have to work not to become short-sighted."
David Fincher has been making movies since the age of eight. Almost five decades later, he has made music videos for Madonna, created commercials for Fortune 500 companies and directed several Hollywood blockbusters. His filmmaking, he says, has always placed importance on what happens outside the camera's frame, which is exactly how he feels about travel – you need to see the bigger picture.

Michael Moore – "If it could talk, it sure would have stories to tell."
Former Red Cross pilot Michael Moore and his aluminium Topas have delivered food and supplies to Angola, Mozambique, and Myanmar, spent nine days in complete darkness travelling across Siberia, and even survived a plane crash. His suitcase may be empty now, having served Michael well since 1987, but it still holds many of his memories.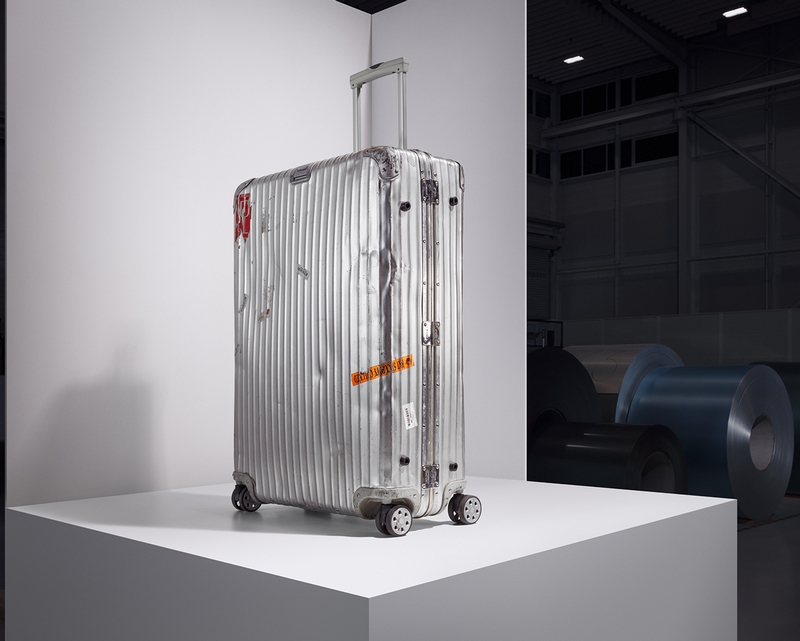 Fan Bingbing – "Each place I visit a part of my Education."
As an award-winning actress, Fan Bingbing has travelled to small, secluded towns and large, international cities throughout her native China and abroad. Meeting people from each of these locations has been a learning experience, she says, both in her life and in her acting, as she has come to appreciate our differences and, more importantly, our similarities.
Frédéric Malle – "The many styles and looks of the places I've visited never leave. They inform every artistic decision I make."
New York-based perfumer Frédéric Malle, founder of Editions de Parfums Frédéric Malle, admits he's incredibly inquisitive. When he visits somewhere new, it's not enough to see the sights; he needs to understand how they came to be and how the various elements of the place work together. It's what informs his eclectic taste, he says, as well as his appreciation for his hometown of Paris.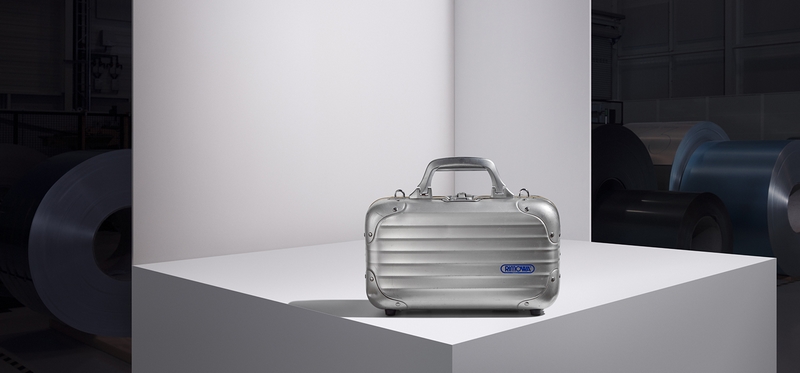 Peter F. Pfister – "Travel lets me to see beyond the mountains and lead another way of life for a few days."
Pictures don't do a place justice for Tyrol-based hairstylist Peter F. Pfister. His work for designers such as Karl Lagerfeld and Yves Saint Laurent, as well as in international hair shows, may be based on creative imagination but the cutting and styling of hair is ultimately physical. Experiencing the world with all five senses, he says, is an absolute must.
Virgil Abloh – "Travelling is synonymous with my life, lifestyle and work."
Fashion designer Virgil Abloh studied architecture and civil engineering at university before working as a creative director for Kanye West, customising shoes for Nike and founding of his own clothing label, Off- White. Virgil travels relentlessly, taking more than 350 flights a year to visit suppliers, lecture at universities and – on rare occasions – take a vacation.