Two weeks ago the dream of Dieter Morszeck – RIMOWA President & CEO became reality. The Junkers F13 by RIMOWA took to the air! This week, Rimowa announces another milestone.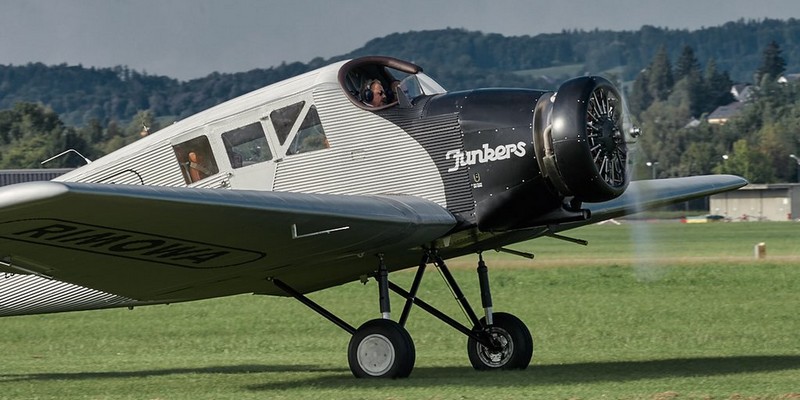 Serving as the industry benchmark for German quality, Rimowa is renowned for designing lightweight and easy to use top-end luggage. The brand now becomes the first German high-end Maison to join LVMH, the biggest luxury Group. The French multinational luxury goods conglomerate headquartered in Paris, France owns an extended portfolios of luxury brands like Louis Vuitton, Guerlain, Chaumet, Bulgari, De Beers, Hublot, TAG Heuer, to name just a few. According to Bernard Arnault, LVMH CEO, Germany is recognised all over the world for the vitality of its family businesses and for the quality of their products. LVMH will now have an opportunity to be part of this thanks to this new partnership.
The transaction, subject to the approval of the competition authorities, relates to 80% of the shares for a value of 640 million euros and is due to complete in January 2017. RIMOWA revenue for 2016 are expected to exceed 400 million euros.
RIMOWA revolutionised the industry when it launched the first polycarbonate suitcase in 2000. A patented system of ball bearings ensures optimum stability. Since 2014, RIMOWA has also been developing its exclusive "Bossa Nova" range which combines lightweight polycarbonate with the elegance of leather. This suitcase is a tribute to the English artist and botanist Margaret Mee who devoted her life to painting and protecting plants from the Amazon. RIMOWA donates a portion of its sales to the Association Saúde e Alegria which supports social projects in the Amazon.
"My grandfather founded RIMOWA more than a century ago and I joined the company 44 years ago. By entrusting this family venture to the LVMH Group, we are guaranteeing a promising future to all RIMOWA employees. Over the past two years I have had the opportunity to establish close ties with the Arnault family, and in particular with Alexandre. Alexandre and I have discussed at length the attractive development prospects available to us and the common values that we share. I am delighted that he is joining RIMOWA and I have full confidence in his ability to accelerate the development of the business by my side," explained Dieter Morszeck.
"RIMOWA is a superb business which I have followed as a loyal customer for many years. RIMOWA has revolutionised the luggage industry for over a century, its suitcases are renowned for their unique performance, quality and design. I am honored to join RIMOWA and to be working alongside Dieter," commented Alexandre Arnault.
While working on this transaction, Dieter Morszeck has also created the RIMOWA Dieter Morszeck Foundation to which a substantial part of the sale proceeds will be donated. The RIMOWA Dieter Morszeck Foundation aims to support projects in scientific research, public health, education and humanitarian aid both in Germany and internationally.