2017 Baselworld: The skull, a "must" of the watchmaking.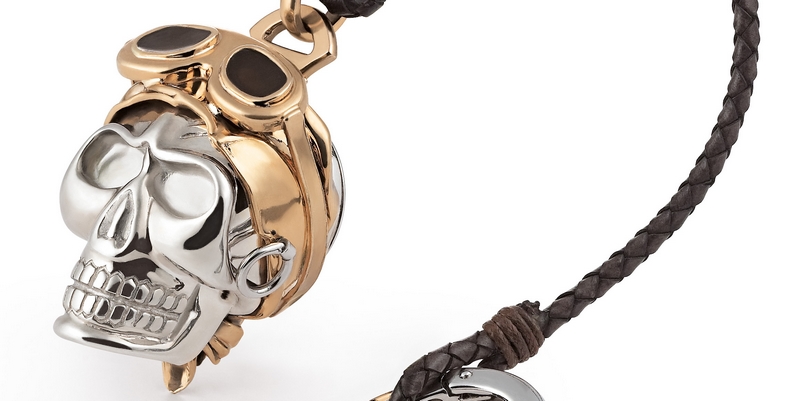 The skull, being elected by all nowadays teenagers as their favourite break-with-tradition expressive element, actually exists in watchmaking since a long time. There is certainly a long-lasting tradition of "memento mori" watches in history: stories are told that even Maria Stuart, Queen of Scotland, spent her time in prison playing with her own watch sculpted with a "head" shape.
Luckily today its symbolical meaning has changed and to wear an innocent skull on a wrist is merely an exaggerate way to exorcisethe future or mostly to break, even only with a design, the mass schemes. This is exactly the reason why Zannetti, the Italian manufacturer of luxury goods, watches & jewellery, cuffilinks, chose the skull for some of his most exclusive watch collections, characterised by a hand-made production and use of craftsmanship to express his creativity and dexterity at best.
Zannetti's new 2017 Pirate Skull Pocket watch presented at Baselworld features a handmade skull in natural turquoise and 18kt yellow gold, while the Pilot Skull Pocket Watch is a handmade skull in silver and copper equipped with a Swiss quartz movement in the back. There are also versions in black wood or white rock. All
Zannetti Skull watches are issued in Limited editions.
Zannetti also launched the ZANNETTI Piranha Mid-Size, a new professional scuba diver Piranha Mid-Size. The watchmaking house also presented a new 2017 Discobolo watch.