The U10 Tourbillon Calavera pays tribute to the old tradition of Mexican Calaveras, the artistic representations of a human skull.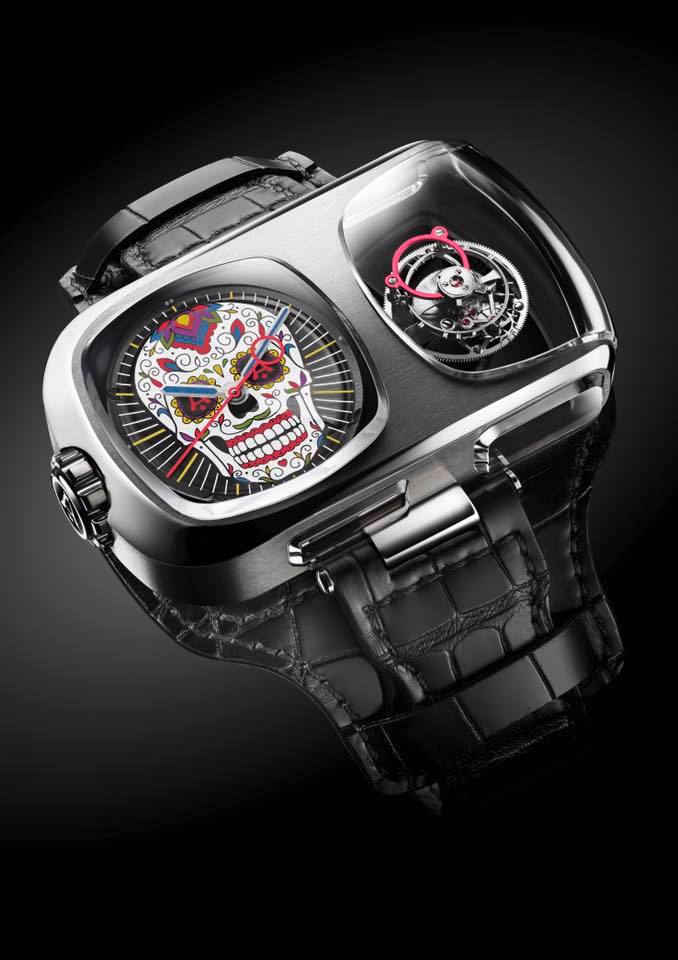 Almost two years since its unveiling and the Angelus Watches' U10 Tourbillon Lumière still fascinates. From the earliest days of its conception, the U10 Tourbillon Lumie`re was imagined as a piece of wearable mechanical art. Now, Angelus Watches is pushing the envelope even further by integrating visual art into this singular watch.
With its unique design and especially its vitrine-type construction, the U10 offers an extraordinary platform to showcase not only its oversized tourbillon, but also miniature works of art. The watch manufacture promises to take on different themes from various artistic movements and integrate them with its U10 timepieces.
The first unique piece from this Angelus U10 art collection pays tribute to the old tradition of Mexican Calaveras. These are part of a very ancient tradition of memento mori.
"Since Ancient Rome, Memento mori has been an important part of ascetic disciplines as a means of perfecting the character by cultivating detachment and other virtues, and by turning the attention towards the immortality of the soul and the afterlife. Symbolic reminders of mortality, what could have been a better theme to ornate the tourbillon watch displaying dead beat seconds than a memento mori?" explained the Swiss watchmaker.
The Calaveras are mainly used in the Mexican celebration of the Day of the Dead (Di´a de los Muertos), where people remember and honor those who have passed on with calaveras, poems and other forms of symbolism.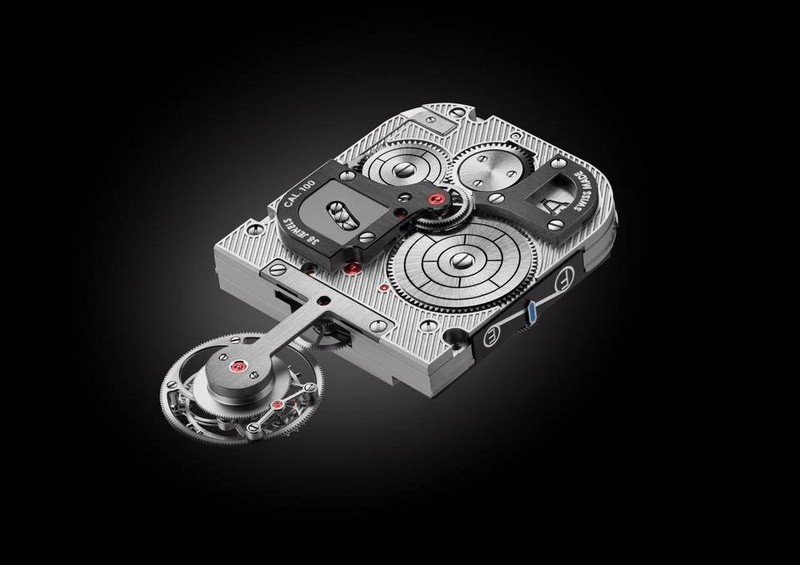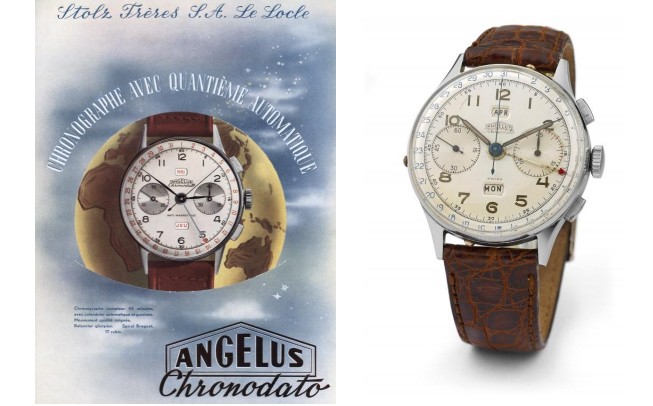 Angelus was founded in 1891 by the brothers Albert and Gustav Stolz with the establishment of the Angelus watchmaking manufacture in Le Locle, Switzerland.
After lying dormant for more than 30 years, Angelus has been revived by Manufacture La Joux-Perret, which has spent four years developing the next generation of visionary timepieces. The Angelus' manufacture in La Chaux-de-Fonds is just a stone's throw from where the Stolz brothers established their original manufacture.
Dating back nearly 125 years, Angelus has been one of the most influential horological manufactures of the last century. Connoisseurs of high-end watchmaking have universally hailed Angelus' pioneering, in-house developed movements and timepieces, which continue to be coveted by collectors all over the world.