With summer just around the corner, many are already daydreaming of sun-soaked days lounging on one of Spain's scores of stunning beaches. For those with deep pockets who long for more than just a couple of weeks in a holiday rental, the market is bursting with luxury properties to snap up. Whether you're looking for a beachfront mansion or something a bit more secluded, there are plenty of opportunities at the moment to purchase the perfect sea-view property.
The ultimate luxury purchase in Marbella
Cost: EUR 85 million
If you're one of the lucky few who isn't bound by a budget when shopping for a seafront home, your dream home is waiting for you on Marbella's Golden Mile. Every part of this property is dripping with opulence, from the marble floors to the classic sculptures to the private waterfall. It features 12 bedrooms, 11 bathrooms, a sauna, a jacuzzi and a movie theater, among countless other amenities.
The Golden Mile is an exclusive residential area known for its breathtaking views and its incredible (and incredibly pricey) mansions and villas.
Exclusive Malaga villa with views of the Moroccan coastline
Cost: EUR 5.95 million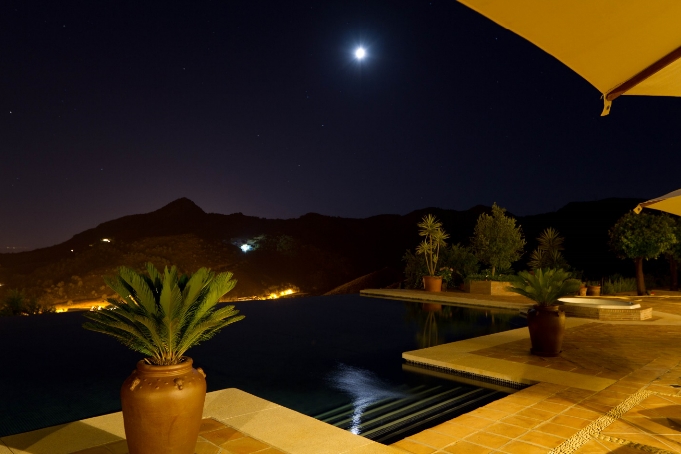 For those searching for something a bit more compact, this Malaga villa could be the perfect choice. It offers sweeping views of the sea, the mountains and the Moroccan coastline. The two-story villa features four bedrooms, four bathrooms, a film screening room, an office and a gallery with a fireplace. Just outside, you'll find a large infinity pool with gorgeous views.
Adding to the property's prestige, it is located in La Zagaleta, which is known as Europe's most exclusive residential district.
Alicante villa with private beach access
Price: EUR 3 million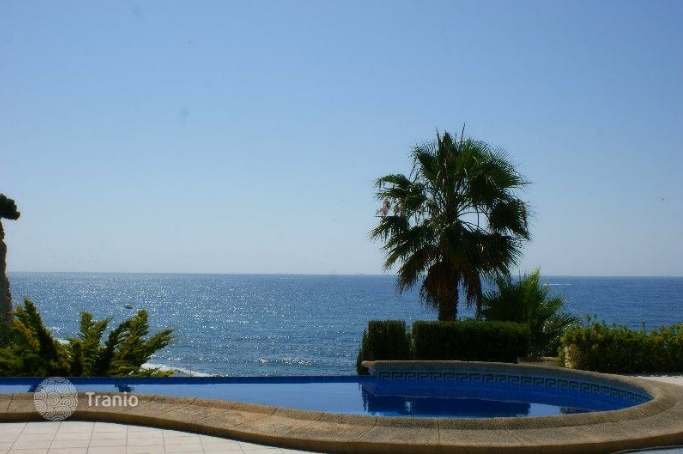 Perched above the picturesque Alicante coastline, this villa offers panoramic views of the Mediterranean Sea and private beach access. Those wishing to escape the crowds can sunbathe and swim in the private pool. The two-story villa has three bedrooms, three bathrooms, a living room, a kitchen, a dining room and three terraces.
The house is located in Benissa, a medieval town known for its exquisite architecture, rich natural beauty and abundant and delicious culinary offerings.
Sea-view mansion surrounded by vineyards in Badalona
Price: EUR 3 million
Located about 20 minutes outside of Barcelona, this villa offers the best of all worlds: seclusion among inspiring natural scenery, with easy access to vibrant city life. The three-story villa boasts marble floors and expansive windows with views of the sea. Residents can relax by their private pool, or play tennis in a communal court. The beach is just five minutes away.
The beaches of Badalona are known to be less crowded than those of Barcelona, making this a good option for anyone who shies away from crowds.
Sprawling 11-suite mansion in Ibiza
Cost: EUR 12.6 million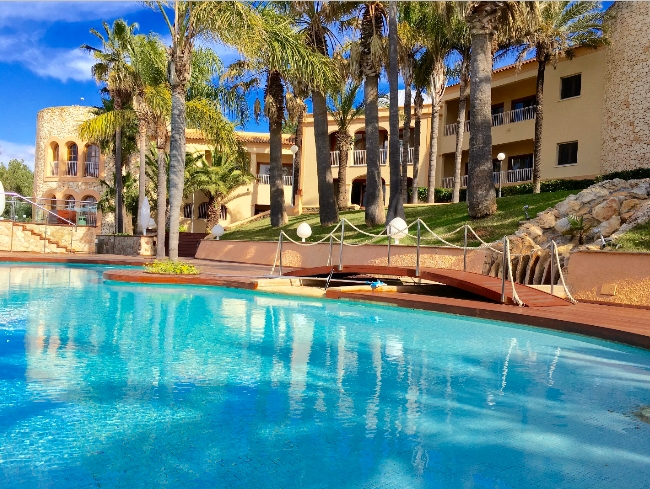 This sumptuous mansion features otherworldly views of the sea and Ibiza. In addition to 11 suites – each with its own bathroom, living room and terrace – the property features a massive reception hall, two dining rooms, kitchens, bars, a gym, a wine cellar, a steam room and separate staff quarters.
Situated on 7,000 sq. m. of land, the property offers seclusion, but its residents won't face total isolation; the beloved restaurants and beaches of the bustling town of Jesus are just a few minutes away.
---
Tranio.com is an international real estate broker with a dedicated and independent team of journalists and real estate investment experts. We publish real estate news, high quality analyses on foreign realty, expert advice, travel and best destinations tips, and more.