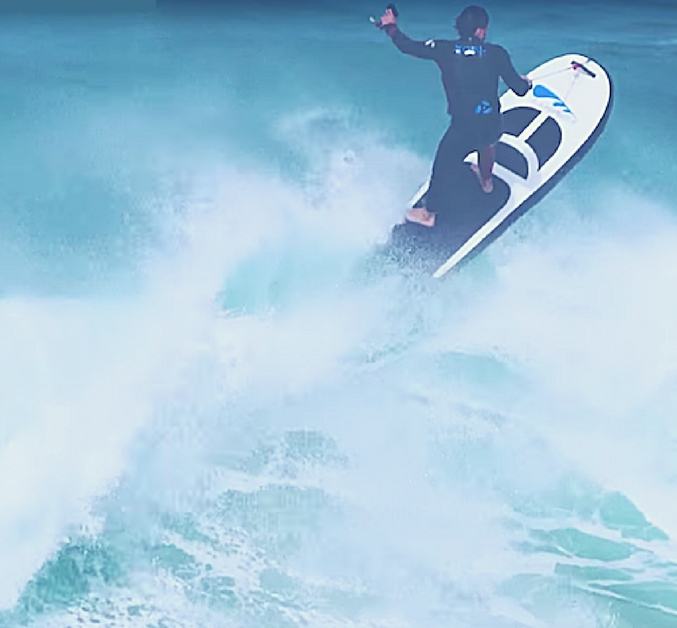 Discover the glimpse of fastest jet board with the highest level of rider's dynamic and breathtaking speed. Meet the fastest eco-friendly electric jet board was launched at 2017 Dubai Boat Show.
High-end electric surfboard.
Lampuga Boost, the ultimate Electric Surf Board, has a clear focus on driving pleasure. With speed of up to 38 mph (61 km/h), the surfboard with a jet engine operated by an eco-friendly electric motor is the world's fastest electric surfboard. The body consists of carbon-fiber, every Lampuga Boost is hand made in Germany in Lampuga's own factory in the north of Hamburg. Lampuga offers two different versions of the Boost: Boost GTR (Engine: 24.6 hp / 18.1 kW & Speed: up to 38 mph (61 km/h) and Boost GT (Engine: 20.0 hp / 14.9 kW & Speed up to 34 mph (55 km/h).
The water toy is a great possibility to enjoy wave cruising in coastal areas, to speed through warm and sunny bays, to drift in cozy lagoons or just to enjoy the most relaxing and quiet sun-bath ever far away from massively crowded beaches.
The eco-friendly electric jet board is empowered by a state of the art Lithium Ion battery and operated by a controller originally developed for the Formula 1. The product range currently comprises three boards covering different requirements. The three models are distinguished based on their application: The Air S, Boost GT / GTR and Rescue.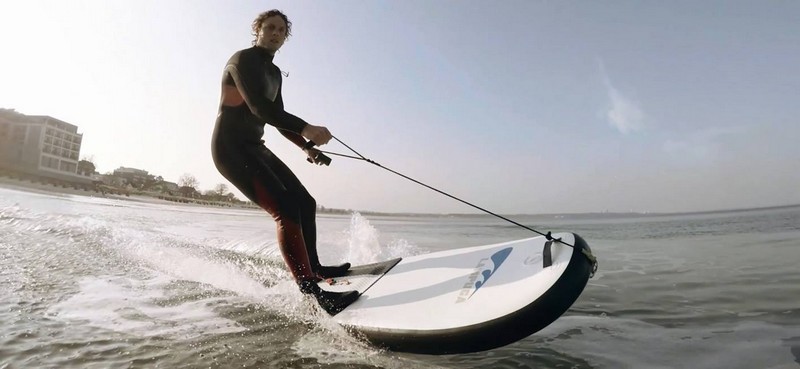 The Air. Ultimate fun for everyone.
Lampuga Air combines the system of the 16.3 HP Lampuga Boost in the Lampuga Power-box – an 86cm carbon fiber box with an in-house developed outstanding cooling system. This Lampuga Power-box can be used with different inflatable bodies. This makes the Lampuga Air the best option for flexible surfing fun – you just need one Power-box which is usable with many different inflatable body types.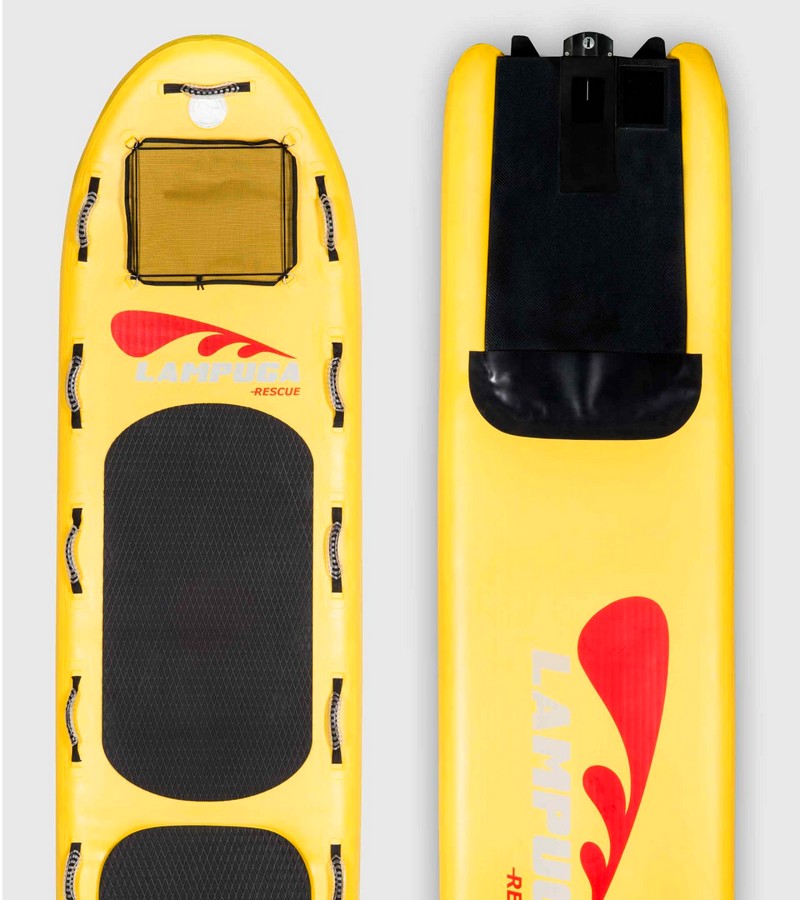 The electric rescue board.
Lampuga Rescue was specifically developed for sea rescue services. The boards are smaller, lighter and create much less noise than jet skis – and they can be easily transported in every trunk. To ride one of the 15 HP boards, you don't need any kind of driving license.