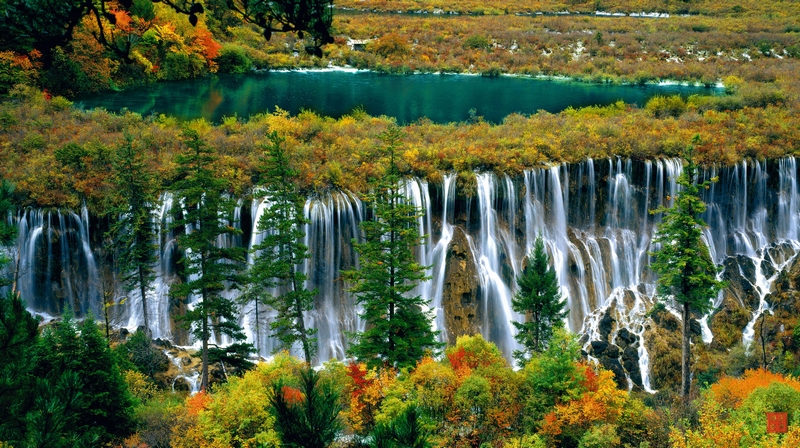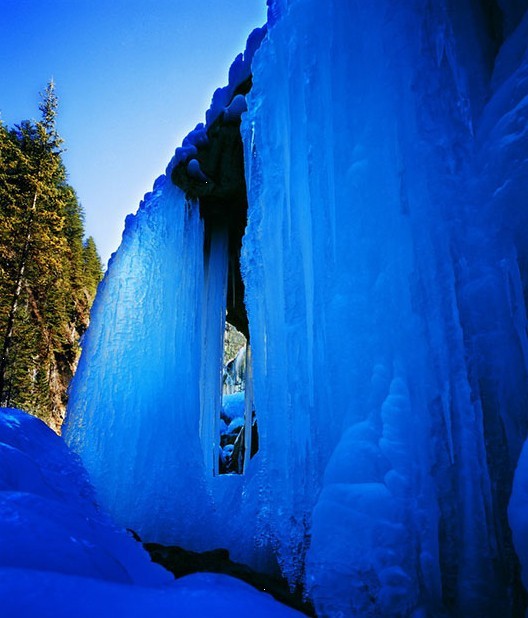 Nuorilang Waterfall, located in Sichuan province's Jiuzhai Valley, recently took the top spot in an online poll for China's Top 10 Most Beautiful Waterfalls.
The 270-meter wide, 24.5 meter high Nuorilang Waterfall, at 2,365 meters, is a travertine waterfall and the widest waterfall in China. Nuorilang means "male god" in Tibetan and symbolizes both majesty and sublimity. The waterfall freezes in winter, creating the rare phenomenon of blue ice under warm sunshine, making the waterfall an unusually distinctive stop among Jiuzhai Valley's many attractions.
Jiuzhai Valley is a well-known scenic spot in China, and its scenery is stunning all year round. The area's dozens of snow-capped mountains and 114 lakes, each with their own individuality, express their unique array of colors and charm with each change of the seasons. The 300-square kilometer virgin forest is inhabited by rare and exotic animals including giant pandas and golden monkeys.
Since its opening in 1984, Jiuzhai Valley has been designated by the Chinese authorities as both a National Natural Protection Area and a National AAAAA Scenic Spot and by the respective international organizations as a World Natural Heritage site and a Man and Biosphere Reserve.