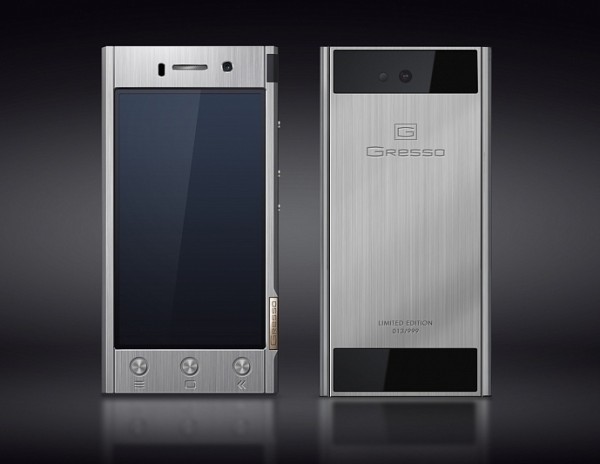 Built in nine hours from a single plate of titanium, polished by hand for four hours, Gresso Radical is a luxury smartphone with a minimalist design and a production limited to just 999 units. Titanium Grade 5, titanium sensor keys, and the titanium logo highlight the durability of the high-tech machine using a quad-core processor, Android 4.1.2, 8.0 MP camera, 4.5-inch touchscreen QHD, and tinted Gorilla Glass.
For the first time in the manufacturing of smartphones sensor keys are perfomed of titanium. Titanium key advantages are its unique protection properties – the case holds extreme mechanical stress, is resistant to compression and bending. Titanium case machining process is time-and-labor consuming. Namely because of that products made of titanium are highly valued. Milling of such a hard material is executed within 9 hours at high-tech equipment.
The $2300 phone with individual model number engraved on the case will come in a luxury black leather box which contains a charger, the authenticity certificate, the warranty Card, and the user manual.