2-in-1 night cream with massage disk by Lancôme.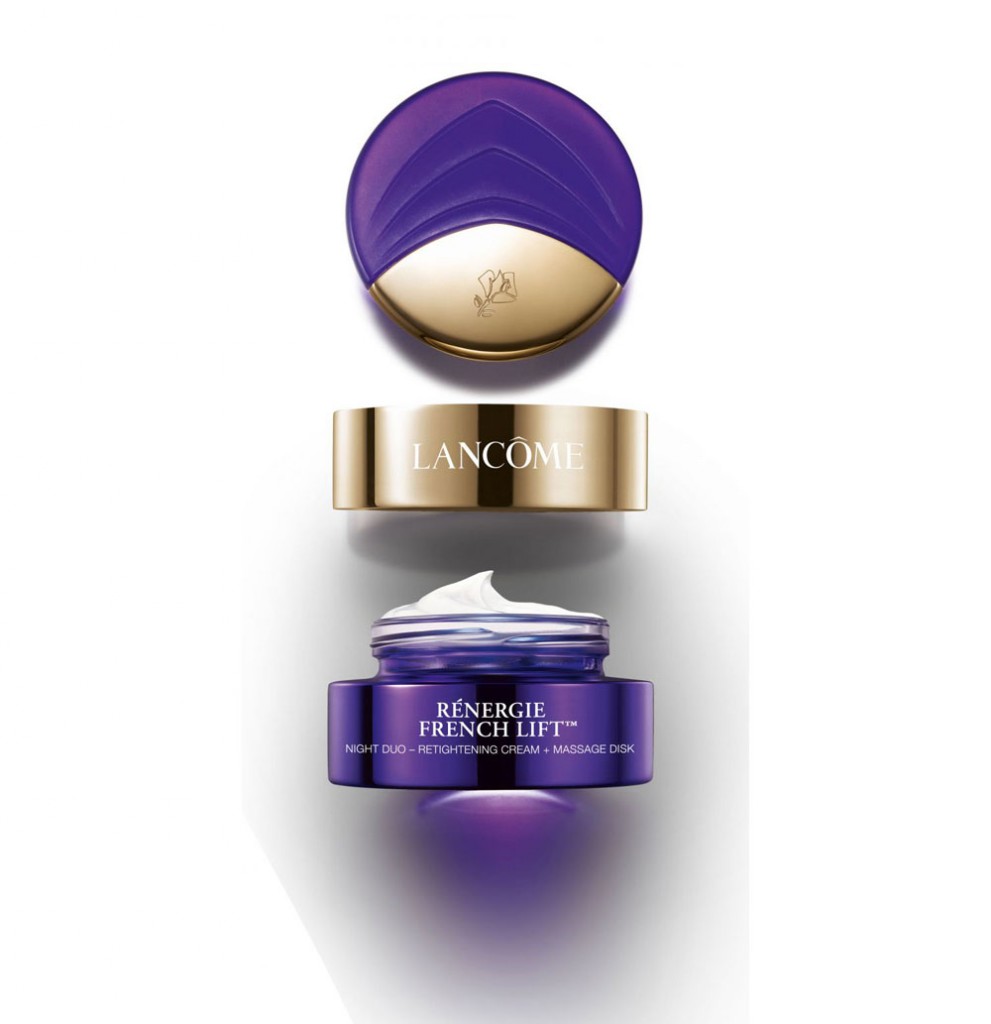 Expanding Rénergie range, Lancôme's French skincare experts unveiled a retightening 2-in-1 night cream that comes with a massage disk which, Lancôme claims, opens the door to "a new era of instrumental cosmetic face lifts". The new two-in-one anti-aging luxury treatment called "Rénergie French Lift" is said to be designed to tone and tighten skin through the night and to replicate the toning face massages offered at the Institut Lancôme.
A patented dry massage disk found on the cap of the "Rénergie French Lift" cream is designed to help face muscles fight against gravity and stimulate circulation, resulting in tighter, younger and firmer skin. The skin's surface will appear refined, and all facial zones will be visibly rejuvenated.
The weapons of the French luxury brand are resveratrol and oligosaccharides, two active ingredients resulted from Lancôme's latest research into skincare and anti-aging treatments. Priced at €160 for 50ml, the new new night cream will be represented by Lancôme's beauty ambassador Kate Winslet.
The Rénergie range includes Rénergie Multi-Lift Reviva-Plasma (a revitalizing intense concentrate firming cream) Rénergie Multi- Lift SPF 15 Day (Anti-Wrinkle and Firming Treatment Silky Cream for the Face and Neck), Rénergie Multi-Lift – Night (Recharging Regenerating Night Treatment), Rénergie Eclat Multi-Lift, and The Rejuvenating Eye Duo, Lancôme's ultimate eye care for younger- looking eye contours – 2 formulas 6 visible actions.