As if you were snowboarding across water.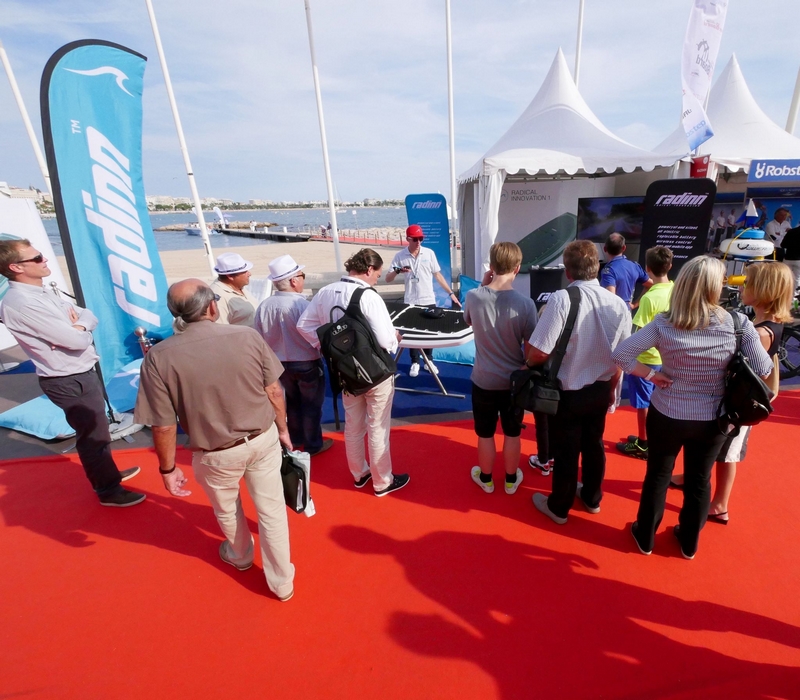 A little more than three years of engineering, prototypes and re-iterations were needed to give birth to the first series of Wakejet Cruise, the world's first electric wakeboard. In the classical version, the rider is usually towed behind a motorboat, typically at speeds of 30–40 km/h (18-25 mph), depending on the board size, rider's weight, type of tricks, and rider's comfort. A wakeboarder can also be towed by other means, including closed- course cable systems, winches, and personal water craft.
Premiered at this year's Cannes Yachting Festival, Radinn's world's first electric wakeboard eliminates the boat from the equation. This radical innovation comes from Sweden and is now manufactured in three colors: Amazon Green, Glacier White and Pacific Blue.
"The Wakejet is the world's first electric wakeboard. It enables water sport enthusiasts – all over the world – to discover a new dimension of riding possibilities. Combining the agility and speed of wakeboarding with the freedom of surfing, it can go in the ocean, sea, lake or even up a rapid. It's simply freedom," commented Philip Werner, Founder & CEO.
"The brushless electric motor further increases the sensation by providing acceleration and speed, yet with close to zero sound emissions. This gives the rider a very similar sense of freedom as from snowboarding – quiet, thrilling and an amazing way to experience the surrounding nature," explained Alexander Lind, Co-founder & President.
The Wakejet is powered by the latest in lithium-ion battery technology and its speed controlled by a wireless and water proof remote. The electric brushless motor is almost completely silent and provides for a completely unique experience – as if you were snowboarding across water.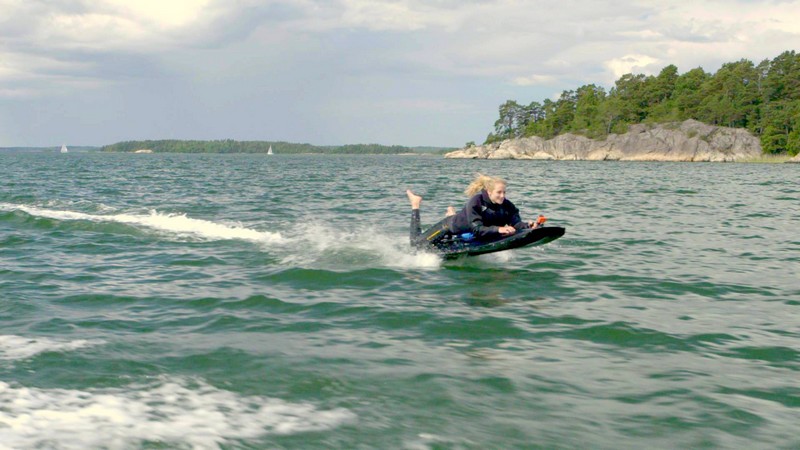 Radinn Wakejet technical specifications:
Weight <29 kg;
Speed 20-25 knots (46 km/h or 29 mph);
Runtime 20-30 minutes in maximum speed (40+ in mixed);
Fast Charger, 2-3 hours;
Replaceable battery-pack;
Wireless induction charged hand-control;
On-board computer system;
Mobile-app for iOS and Android;
GPS;
Magnetic safety switch;
Carbon and kevlar composite construction;
Efficient and easily serviced jet-propulsion.