#RaceToBermuda: The Louis Vuitton America's Cup World Series Sails Into Bermuda This October.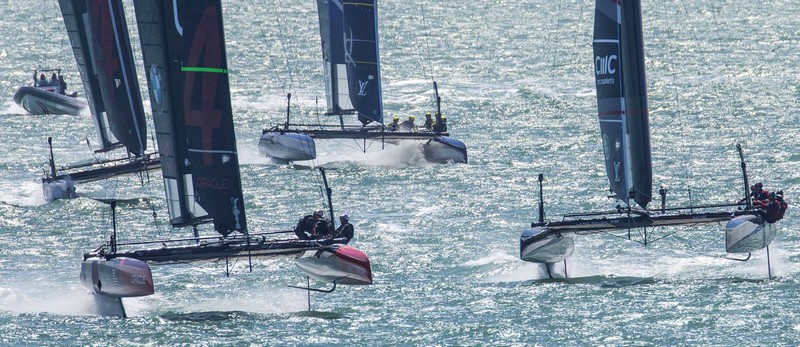 The world's greatest sailors are heading to Bermuda this fall for a prelude to the 35th America's Cup Match, presented by Louis Vuitton, in 2017. The Louis Vuitton America's Cup World Series will take place over three days in Hamilton and on Bermuda's Great Sound, where steady ocean breezes mix with flat, fast waters, making it arguably the best sailing venue on the planet.
The event is a chance for the sailing teams to put points on the board – points that carry forward into the next stage of the competition. A team's overall ranking position in the Louis Vuitton America's Cup World Series events will determine its starting points score in the America's Cup Qualifiers in 2017. All eyes will be on ORACLE TEAM USA, who won the previous two America's Cups in 2010 and 2013 – and the team is looking to make good on a "three-peat" in 2017.
The Louis Vuitton America's Cup World Series (October 16-18, 2015) is the first opportunity to see all of the America's Cup teams racing in Bermuda. It's the perfect preview of the thrills to come in 2017 – and the island is putting on a weekend-long party to celebrate. Located in the Atlantic Ocean off of North Carolina's coast, and less than a two-hour non-stop flight from most eastern US airports, Bermuda is the perfect spot for a fall getaway during the Louis Vuitton America's Cup World Series.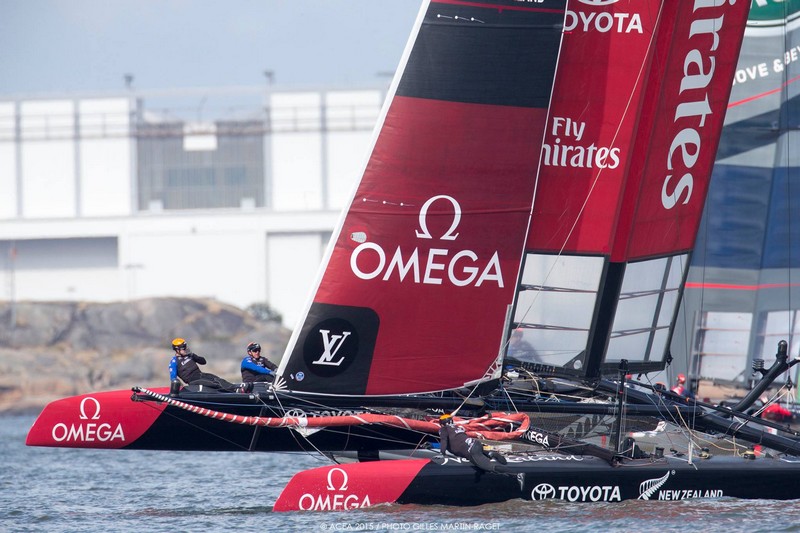 "The Bermuda Tourism Authority is thrilled to have worked with the America's Cup team to demonstrate the incredible experience and hospitality our island country offers participating teams, organizers, and visitors alike," said Bill Hanbury, CEO of the Bermuda Tourism Authority.
During the recent Louis Vuitton America's Cup World Series event in Portsmouth, Great Britain, Bermuda launched the
#RaceToBermuda hashtag on social media.
For those not in Bermuda to witness the event in person, NBC Sports will broadcast the Louis Vuitton America's World Series racing on Sunday, October 18th at 2pm EDT in the United States, while fans from around the world can download the America's Cup App from www.americascup.com for a full interactive experience.