Luxury retailer Georg Jensen sold to Investcorp
Teaming up with luxury sector entrepreneur David Chu, to cultivate a leading global luxury brand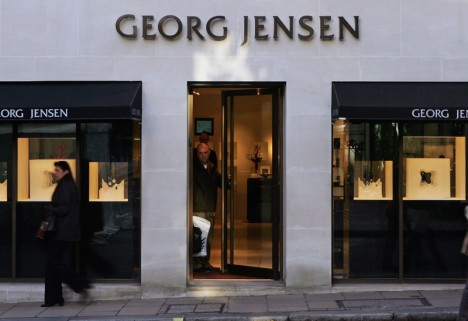 Scandinavia's leading luxury retailer Georg Jensen, founded by the eponymous Danish designer in 1904, was sold to Investcorp group for $140 million.
As part of this transaction, Investcorp has teamed up with David Chu, the luxury brand entrepreneur and founder of Nautica, who will join the company on closing as Chief Creative Director and co-Chairman of the Board. Also joining the Board on closing will be Guy Leymarie, former Chief Executive Officer of DeBeers Diamond Jewellers, Cartier International and Dunhill.
Georg Jensen is a luxury brand that designs, manufactures and distributes jewellery, watches, fine silverware and high-end homeware. With a history that spans over 100 years, the Georg Jensen brand has a deep heritage in silversmith and represents quality craftsmanship and timeless designs.
"We are delighted to be working with Investcorp, which has an unrivalled experience of building luxury brands. Investcorp's commitment to developing the brand will ensure we are able to further strengthen Georg Jensen's position globally as the leading Scandinavian luxury lifestyle brand," said Ulrik Garde Due, CEO of Georg Jensen since 2007.
"We are pleased to be entrusted with taking Scandinavia's preeminent luxury brand to a global level. We believe that in partnership with the current solid management team, led by Ulrik Garde Due, and luxury retail legend David Chu, Georg Jensen stands to become one of the leading hard luxury brands in the 21st century, leveraging on an over 100 year brand legacy and a unique Scandinavian design DNA that stems from the early work of Mr Georg Jensen himself," commented Hazem Ben-Gacem, Head of Investcorp's European corporate investments activities.