Take a look at this year's selection of spectacular and unique holiday gifts.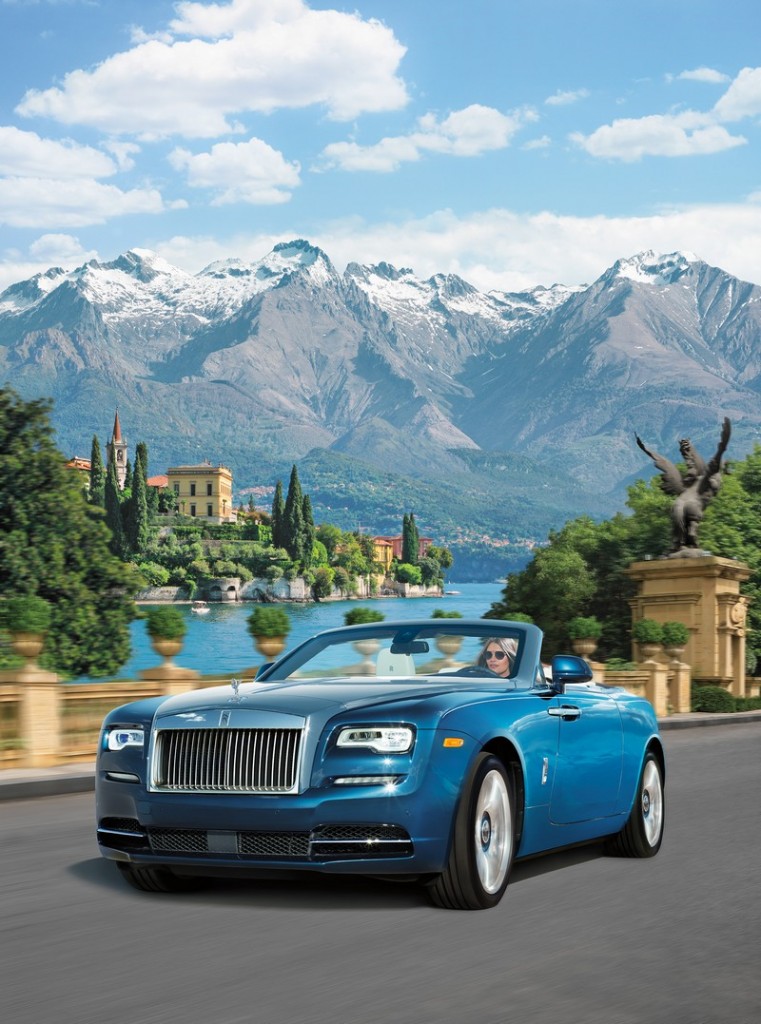 These gifts will exceed expectations through exceptional experiences and one-of-a-kind objects that only an iconic luxury department store can curate.
First published in 1926 as a 16-page booklet, the Neiman Marcus Christmas Book was initially intended as a Christmas card to the store's best customers. Through the years, the book has maintained its personal touch while evolving into a trusted source for alluring and mystical gifts.
Let's find some inspiration from the final ten Fantasy Gifts for 2017.
With a new collection of Fantasy Gifts certain to satisfy even the most indulgent appetites, the Christmas Book features exceptional and distinctive gifts and experiences, including an aerial photo session with Gray Malin, a pampering experience in Paris with Sisley, and a bespoke handbag collection and Parisian experience with Olympia Le-Tan. This year's "Yours & Mine" Fantasy Gift is a pair of Rolls-Royce Motor Cars Limited-Edition Dawns in two color options.
The 2017 Christmas Book features over 780 holiday gifts across 300 pages. Nearly fifty percent of the items are under $250, with the least expensive item being $9 (Omy Coloring Book) and the most expensive priced at $1.6 million (New Year's Eve at The Knickerbocker Hotel Fantasy Gift).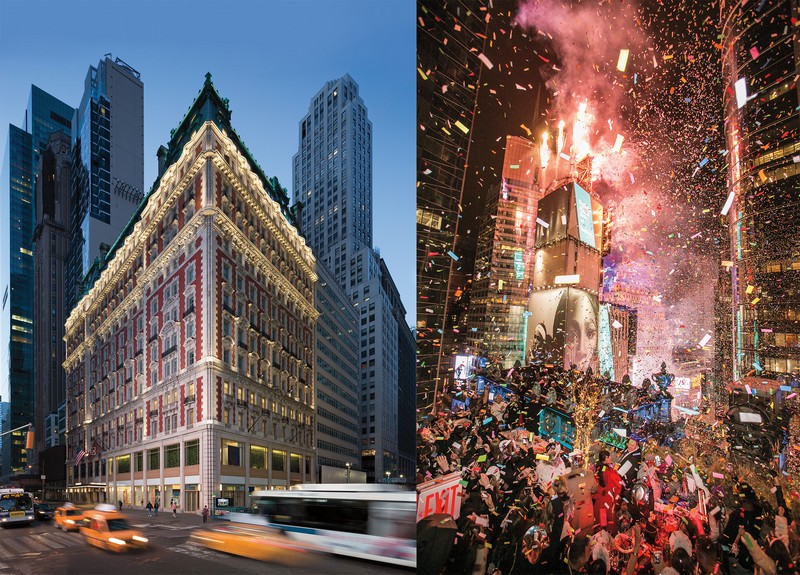 NEW YEAR'S EVE AT THE KNICKERBOCKER HOTEL IN TIMES SQUARE ($1,600,000)
Imagine experiencing New Year's Eve on a rooftop above New York's Time Square with 299 of your nearest and dearest. Toast to 2019 mere feet from the most famous ball of them all. It could only happen atop The Knickerbocker Hotel, a bastion of society and style since 1906, now fully reimagined for a new era. The giftee will have 150 premier rooms to fill for two nights at The Knickerbocker. On December 31, 2018, the sky-high private party will brim with premium drinks, a sumptuous passed dinner, a spirited DJ, and that brilliant ball drop – the most exciting minute in the world. More than a billion people will see it, but only a few will see it like this.
YOURS & MINE ROLLS-ROYCE LIMITED-EDITION DAWNS Blue ($439,625 or Orange $445,750)
The only decision left: Which one is yours and which one is mine?
The 'Dawn Lago di Como' features a crisp Selby Grey-and-black interior of hand-sewn leather, complemented by a brushed aluminum dashboard. The 'Dawn Saint-Tropez' has an equally sumptuous interior of Seashell leather, accented with bright orange Mandarin and chocolaty Dark Spice, with a dashboard and doors paneled in rich Canadel open-pore wood.

OLYMPIA LE-TAN BESPOKE HANDBAG COLLECTION AND PARISIAN EXPERIENCE ($45,000)
Olympia Le-Tan designs witty and wonderful clutches that reflect her obsession with embroidery and literature. She will create six bespoke handbags for the giftee, who, with a pal, will have a two-night, three-day romp in Paris. Included: two nights at the incomparable Ritz Paris and, the highlight, a visit with Le-Tan in her charming atelier. Enjoy a sketch session followed by lunch with Le-Tan at Le Voltaire, the gilt-and-velvet gem on the Seine. Then bid Paris Au Revoir. Back home, a custom handbag will arrive every other month for a year, along with a custom display case made by Le-Tan.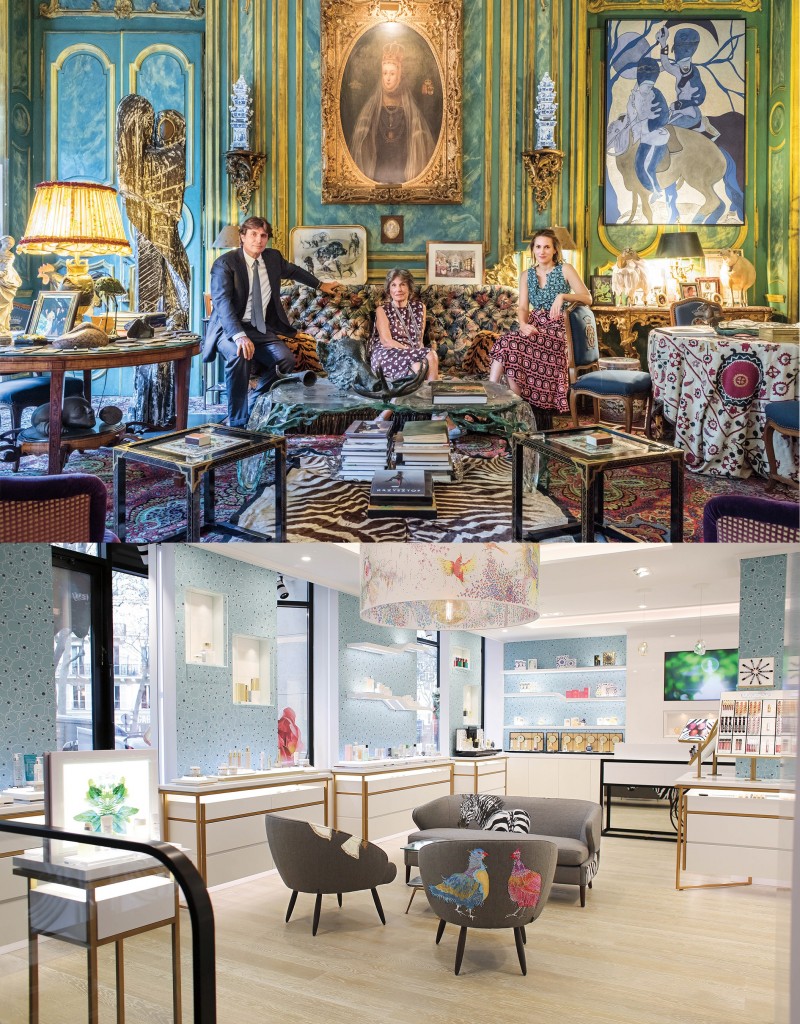 SISLEY-PARIS EXPERIENCE AND $8,000 OF PRODUCTS ($60,000)
Enjoy a pampering experience in Paris by Sisley at the company's world headquarters. Three days and two nights will be spent at the legendary Four Seasons Hotel George V, a rejuvenating spa day at the new Maison Sisley, and $8,000 worth of customized Sisley products. Even the epicurean delights during the three-day adventure will be heady: a snack in Sisley's secret, clients-only café and a private lunch with a member of Sisley's founding d'Ornano family in their famous apartment.
EXPERIENCE CHAMPAGNE AND CREATE PERSONALIZED CUVÉE WITH ARMAND DE BRIGNAC ($150,000)
Kick things off with a first-class trip for four to Paris and a stay at Rosewood's Hôtel de Crillon with a 12-course dinner at L'Ecrin. Next, a private car will take you to meet with the 13th-generation winegrowing family behind Armand de Brignac. Tend the vineyards, sample the reserves, stroll the private cellar, and help create your own cuvée. End the day with a helicopter flyover of Champagne's villages and vineyards. Then, spend the night at Domaine Les Crayères, a majestic chateau, with a dinner at the three-Michelin-star L'Assiette Champenoise before enjoying Paris for one more glorious day and night. The fun doesn't end there. Delivered to your door: 12 bottles of each of the five Armand de Brignac champagnes to savor until your bespoke bottles are ready. And when the time comes, 24 bottles of the personally finished cuvée, each inscribed with the giftee's name.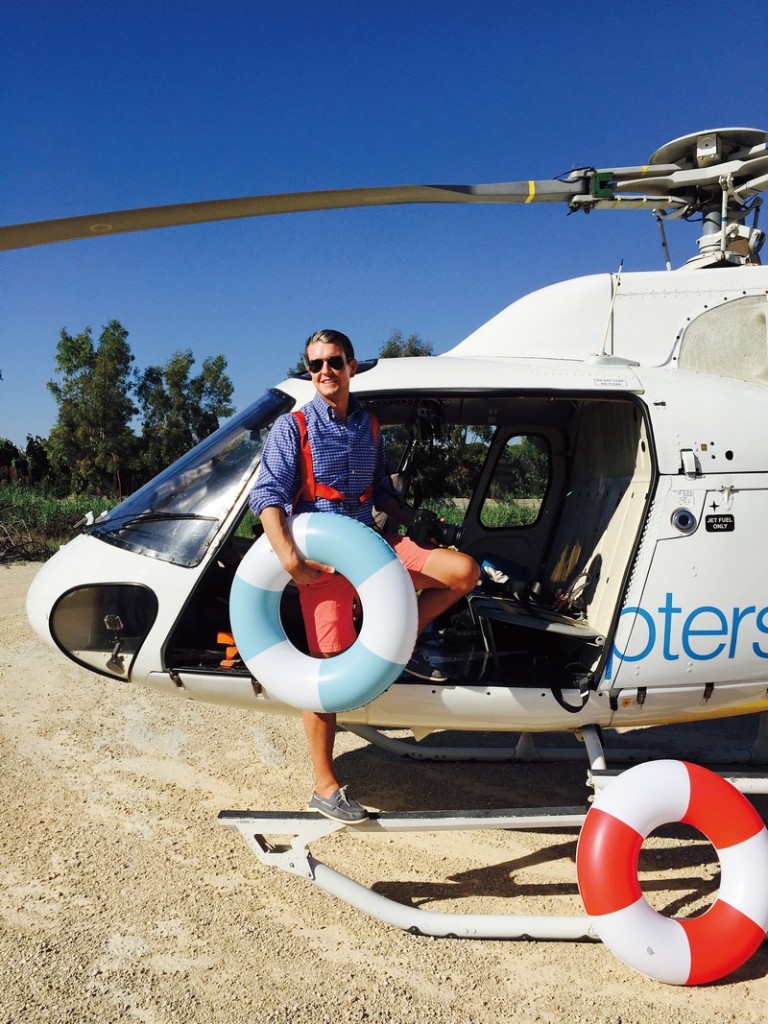 GRAY MALIN AERIAL PHOTO ADVENTURE ($35,000)
Go up, up, and away with fine-art photographer Gray Malin. Famous for his sunny, saturated aerial scenes, Malin will host a private one-hour helicopter jaunt for two over the beaches of Los Angeles and Malibu. Malin will click away at the agreed-upon scene, then have a post flight Champagne toast with Malin to replay the day just shared. In a few weeks, select an edited photograph for Malin to print, sign, frame, and send – and perhaps to inspire dreams of new adventures. Hotel room provided for the two-night stay.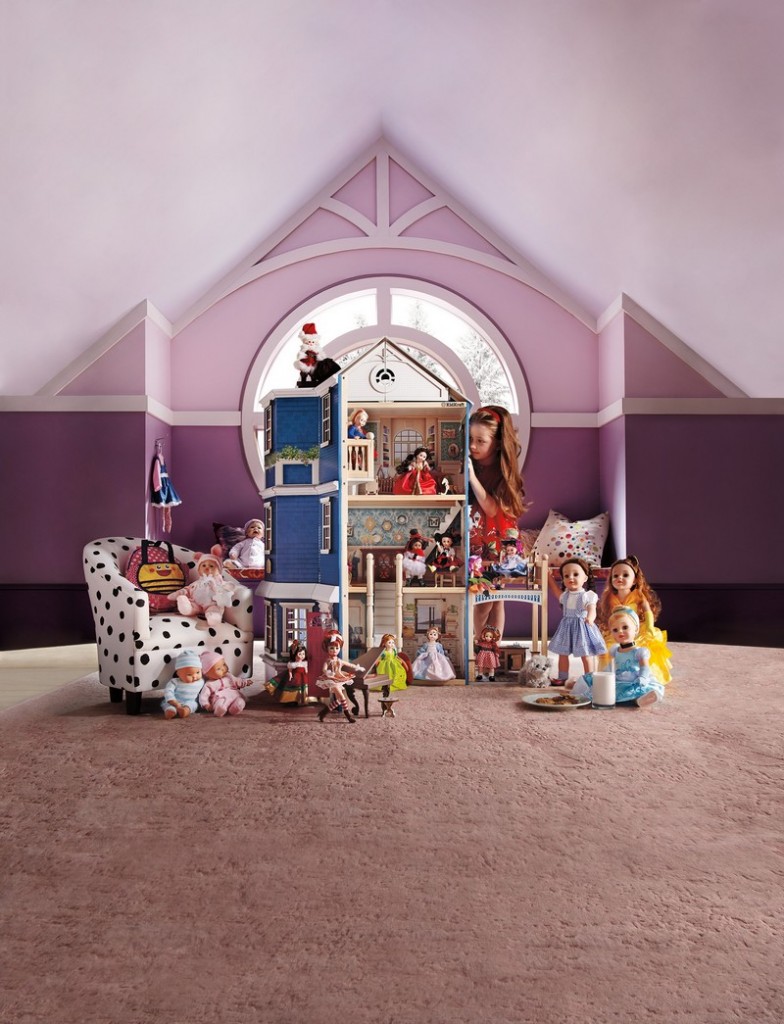 MADAME ALEXANDER DOLLS FOR A YEAR AND DOLLHOUSE BY KIDKRAFT $8,000
Your gift begins with a December delivery of eight darling dolls by Madame Alexander and a limited-edition Grand Anniversary Dollhouse by KidKraft. For the following 11 months, another doll comes – everyone from Wonderland's curious Alice to the ruby-slippered girl from Kansas and her little dog, too. Storybook heroes, princesses, European royalty… imagine the diverse and delightful conversations they'll inspire in the meticulously designed dollhouse – complete with accessories and furniture. The best is saved for last: the final doll will be customized, first collaborate with a top Madame Alexander designer and then choose the doll you want and how you want it to look.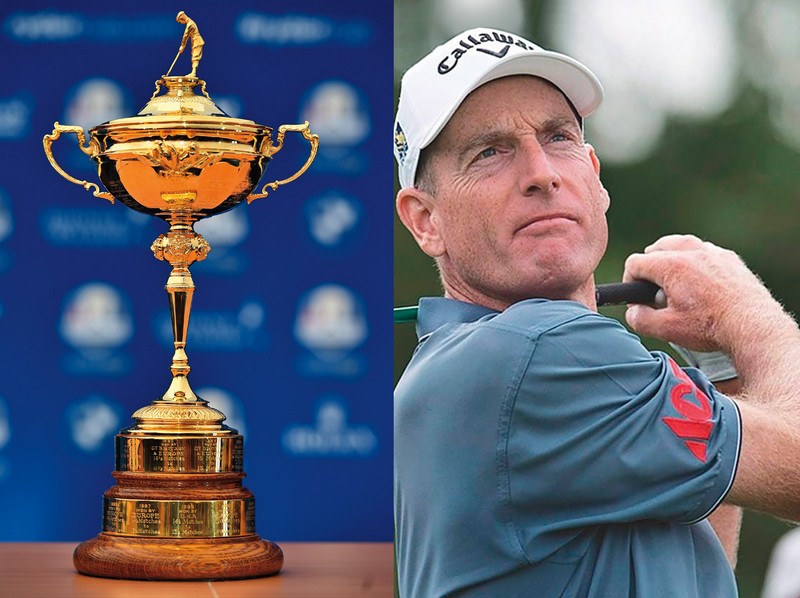 RYDER CUP EXPERIENCE WITH JIM FURYK ($250,000)
Enjoy a very VIP week at the Ryder Cup. Come late September 2018, the giftee and three fellow enthusiasts are off to Paris for one of the world's greatest sporting events, wherein 24 of the best players from Europe and the United States face off on the greens. As guests of U.S. team captain Jim Furyk (a 17-time PGA Tour winner and nine-time Ryder Cup participant), the lucky four will score first class airfare, private car services, deluxe accommodations, dinners, a personal concierge, four premium tickets to the weeklong Ryder Cup, and—the hole in one—private time with Furyk himself.

STEPHEN WEBSTER EXPERIENCE AND 7.2-CARAT EMERALD ($300,000)
Head off to the largest single producer of emeralds in the world, Gemfield's Kagem mine in Zambia, with master jeweler Stephen Webster. Behold raw emeralds being processed in the sorting house. Retell it all over dinner at the mine's lake house. Then, indulge in two dreamy days at The Royal Livingstone Hotel by Anantara and journey to the thundering Victoria Falls. Next, head to London and the renowned Connaught hotel. Spend the day with Webster in his studio collaborating on turning a magnificent 7.2-carat emerald into a one-of-a-kind piece. That evening, savor a private dinner with Webster and his wife, Assia. Once home, be on the lookout for a dazzlingly personal piece and its final sketch signed by the designer himself.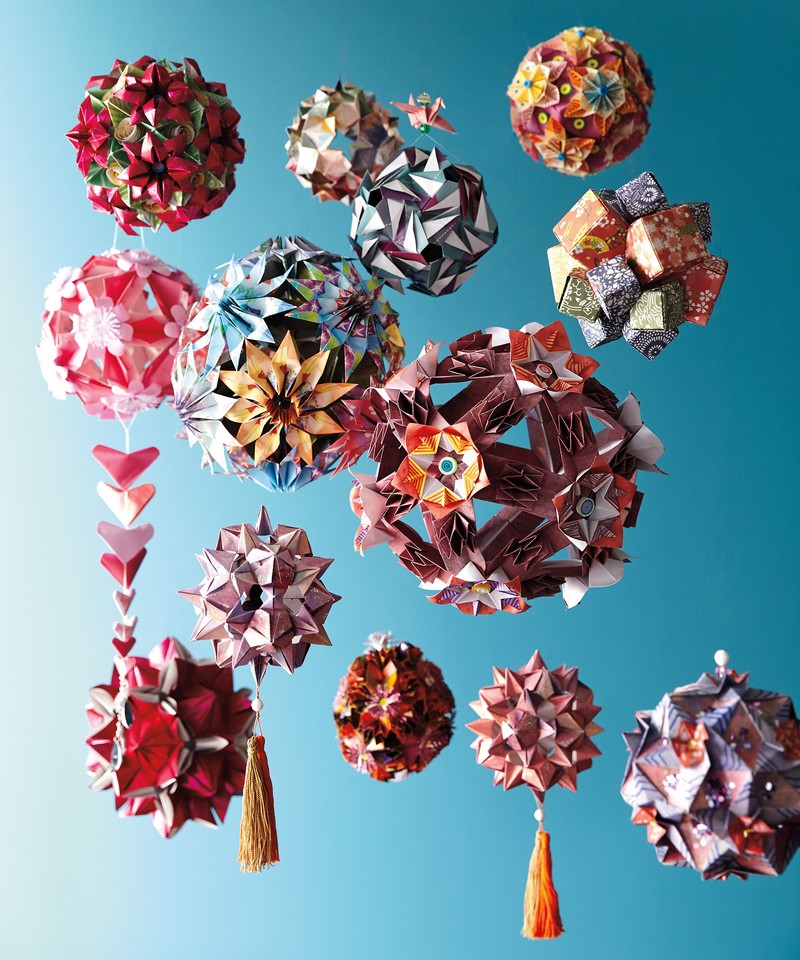 PAPER FOR WATER ORIGAMI ORNAMENTS THAT GIVE BACK
A feel good gift that gives back. Founded by two enterprising young sisters, the nonprofit offers handmade paper origami ornaments to fund clean-water wells for communities in need.
A portion of every Fantasy Gift will be donated to The Heart of Neiman Marcus Foundation, bringing art-enriching experiences to youth nationwide. Ten percent of proceeds from the Love to Give Collection, also featured in the 2017 Christmas Book, benefit youth arts education programs in Neiman Marcus communities across the country. An additional $50,000 from online sales will go to The Heart of Neiman Marcus Foundation.
Another exciting portion of the Christmas Book highlights Neiman Marcus' partnership with Norell Fragrances and The New School's Parsons School of Design. Through this partnership, Neiman Marcus Fashion Director, Ken Downing, was part of a committee of judges that selected Anthony Thomas Galante as the recipient of the 2017 Norman Norell Design Award.