For 90 years, this Christmas Book marks the official start of the holiday shopping season.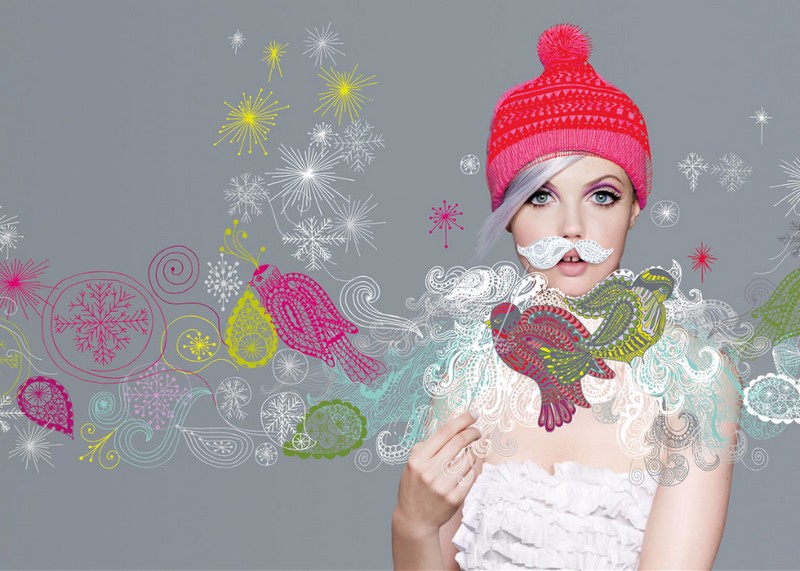 A new collection of fantasy gifts certain to satisfy even the most indulgent appetites awaits Neiman Marcus visitors in the 2016 Christmas Book. Neiman Marcus fantasy gifts include a walk-on role in the Broadway Musical Waitress, exclusive Grammy Awards Experience, Private Quarterback Camp with Joe Montana and his and hers Neiman Marcus Island Cars featuring Lilly Pulitzer.
The Christmas Book features exceptional and distinctive gifts and experiences, including A Week at Three English Estates Experience, Slumber Party at the Neiman Marcus Flagship and Cobalt Valkyrie-X Private Plane in rose gold. This year's featured car is an Infiniti Q60 Neiman Marcus Limited Edition.
First published in 1926 as a 16-page booklet, the Neiman Marcus Christmas Book was initially intended as a Christmas card to the store's best customers. Through the years, the book has maintained its personal touch while evolving into a legendary source for alluring and mystical gifts.
The philanthropic element:
As in previous years, Neiman Marcus will donate a portion of the proceeds from the majority of fantasy gifts to The Heart of Neiman Marcus Foundation which brings enriching art experiences to youth in communities nationwide. Donations will be made to the GRAMMY Foundation with the purchase of the Exclusive GRAMMY Awards Experience and to Akola Project with the purchase of the Optimist Akola Bracelet.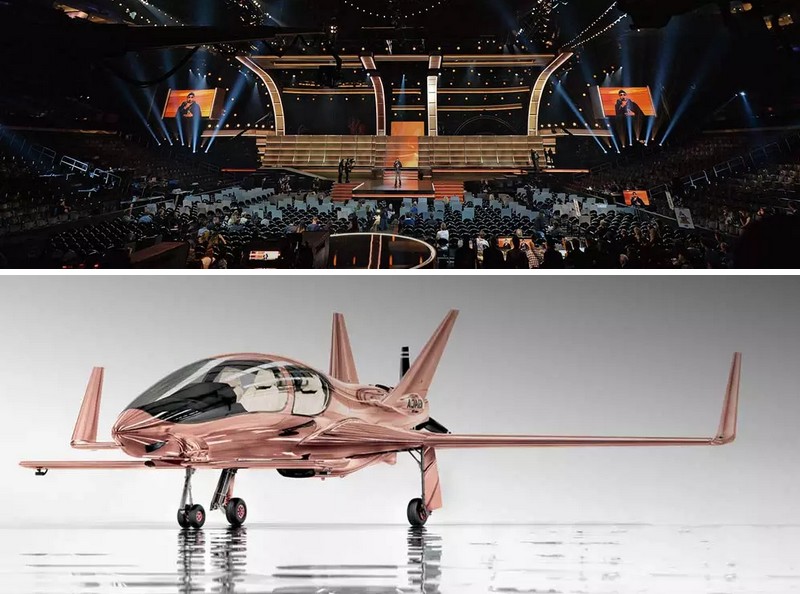 EXCLUSIVE GRAMMY AWARDS EXPERIENCE
In mid-February, you and one guest will venture to Los Angeles for an experience unavailable to the public. The gift includes a stay the Peninsula Beverly Hills, two $1,000 Neiman Marcus gift cards, and an appointment with Catherine Bloom, personal shopper to the stars at NM Beverly Hills, who will pull together your looks for the evening. Hair and makeup is also provided. On Friday, February 10, you and your guest will visit the event's rehearsals and experience a backstage tour. Saturday you will rub elbows with stars at Clive Davis' and The Recording Academy's Pre-Grammy Gala. On Grammy Sunday, the giftee and guest will watch rehearsals, experience a backstage tour and walk the red carpet and experience Music's Biggest Nights® firsthand. The recipient will take home an official 59th Annual Grammy Awards poster autographed by show talent, and a one- of-a-kind gold Gibson Les Paul '59 Reissue guitar.
The purchase of the GRAMMY Awards experience includes a $250,000 donation to support the musical education programs created by the GRAMMY Foundation. Gift limited to one customer.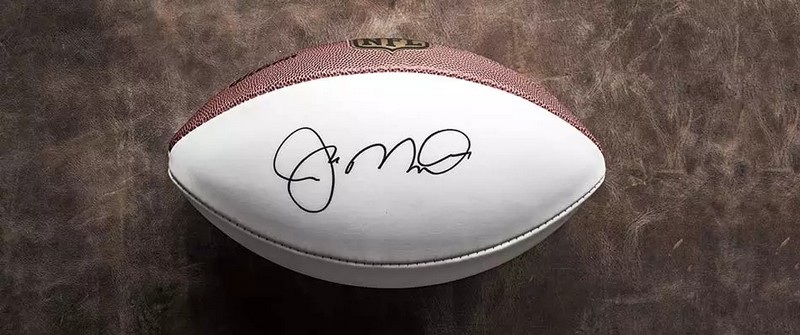 PRIVATE QUARTERBACK CAMP WITH JOE MONTANA
Give the gift of smoother moves and sharper thinking through a private quarterback camp with none other than "Joe Cool". The recipient and three friends will train for a day in the San Francisco Bay Area with Joe Montana. Arranged by IfOnly, the session will include quarterback fundamentals, throwing techniques and drills, plus drawing up plays and a review of the day's footage with Montana himself. Gift includes a photo with Joe Montana and a personalized football.

A WEEK AT THREE ENGLISH ESTATES EXPERIENCE
Experience England's countryside like dukes and duchesses as you and seven friends stay in a trio of country estates for one week. Luxury trip purveyors Mowbray & Windsor will tailor an exclusive itinerary kicking off in London and then transporting you via helicopter to your first stop, 900 year old Alnwick Castle. Home to the 12th Duke of Northumerland, your day will end in a grand dining room with a feast prepared by Michelin-starred chef. Onward, to Wilton House for polo lessons and an impressive collection of new and vintage motorcars at the
home of the 18th Earl of Pembroke. The last stay of your week will be at the home of Winston Churchill, Blenheim palace. Built in the 1700s, you will be greeted by its current resident, the 12th Duke of Marlborough and enjoy tours, tapestries, art and some of England's finest food and drink.
WALK-ON ROLE IN THE BROADWAY MUSICAL WAITRESS
Perfect for the star in your life searching for their spotlight, one lucky recipient will receive a walk-on role in Broadway's tastiest musical, Waitress, starring Tony Award winner Jessie Mueller and directed by Tony winner Diane Paulus. With music and lyrics by five-time GRAMMY Award nominee Sara Bareilles, the gift comes with four premium show tickets, a meet-and-greet with the Waitress cast, and a Waitress-themed pie-making lesson with the show's pie consultant.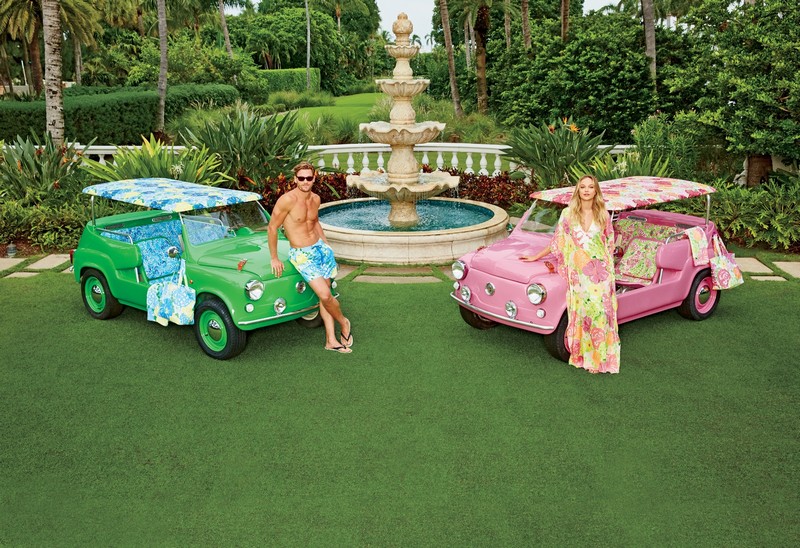 HIS & HERS NEIMAN MARCUS ISLAND CARS FEATURING LILLY PULITZER
Similar to the surrey-topped vehicles that zipped around Monaco and Cannes in the 1950s and 60s, these highly bespoke versions are built by Island Car Limited in Florida. The cars feature composite bodies, stainless steel fittings, powerful and clean electric motors, long range batteries, and a sound system with Bose speakers and Bluetooth capabilities.
Lilly Pulitzer prints adorn each cars' seats and removable fabric tops—his in crisp, custom green and hers in pretty pink. The gift also comes with totes, towels, his swim trunks, and her caftan.
With the purchase of each His & Hers Neiman Marcus Island Car, Neiman Marcus will donate $5,000 to The Heart of Neiman Marcus Foundation. Each car is available in a limited production of 10.