The art of jewellery since the 18th century: Chaumet presents an unique body of historic jewels, drawings and archives. Discover the one-of-a-kind selection of Chaumet High Jewellery pieces made for the Imperial Splendours exhibition at the Forbidden City in Beijing.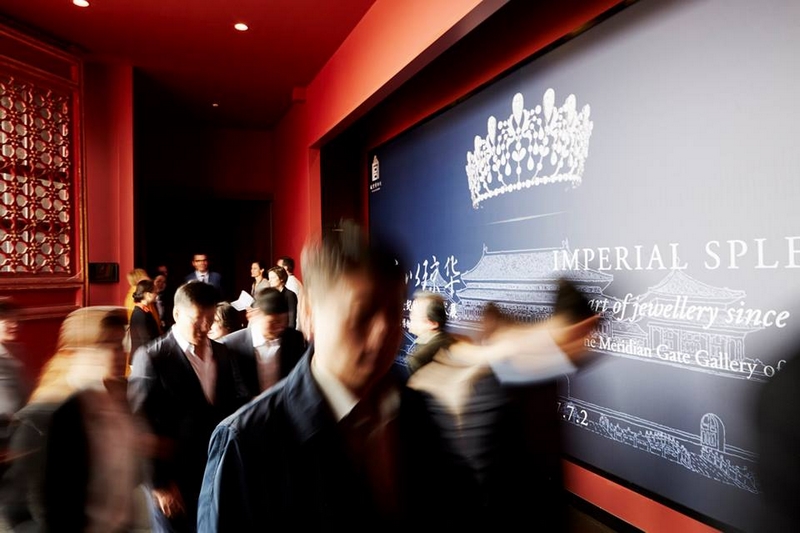 During centuries, Chaumet creations have echoed the excellence of the decorative arts, to become a major reference in the history of taste, the Parisian spirit and a certain French art de vivre.
Set in the Palace Museum, Beijing (formerly known as the Forbidden City), Chaumet's Imperial Splendours exhibition spans the history of the luxury Maison from the end of the 18th century to the beginning of the 21st and illustrates the uninterrupted transmission of exceptional savoir-faire. Under the scientific direction of Henri Loyrette, the exhibition will run until July, 2nd and is built around Chaumet patrimonial wealth.
Some 300 works, jewels, paintings, drawings and objets d'art, illustrate Chaumet's characteristic "art of jewellery". Prestigious collections and prominent museums have come together to support the event, namely the Musée du Louvre, the Château de Fontainebleau and the Victoria and Albert Museum of London. Some of these pieces have left France or are on view to the public for the first time.
The king of jewels, diadems punctuate the exhibition from the beginning, till the final unveiling of the "Vertiges" diadem, born of the collaboration between Chaumet and Central Saint Martins.
On the occasion of this exhibition, two publications were edited: "Imperial Splendours. The art of jewellery since the 18th century" and "Chaumet. The art of jewellery since 1780″.
The major creations of the imperial and royal courts, from the Consulate to the Second Empire, are presented, as are the illustrious figures who commissioned them: Napoleon I, who chose the founder of Chaumet, Marie- Etienne Nitot, to magnify his symbols of power; the Empress Josephine, whose immense taste for jewellery is reflected in the ceremonial parures adorned with pearls and diamonds often sourced from the Crown Diamonds; and the Empress Marie-Louise, the instigator of neo-classical jewellery's golden age. The reign of Napoleon III and Eugenie is a moment of glory for the Maison at the Expositions Universelles where its creativity shines on an international stage and opens the way for expansion.