The reinvention of a symbolic garden.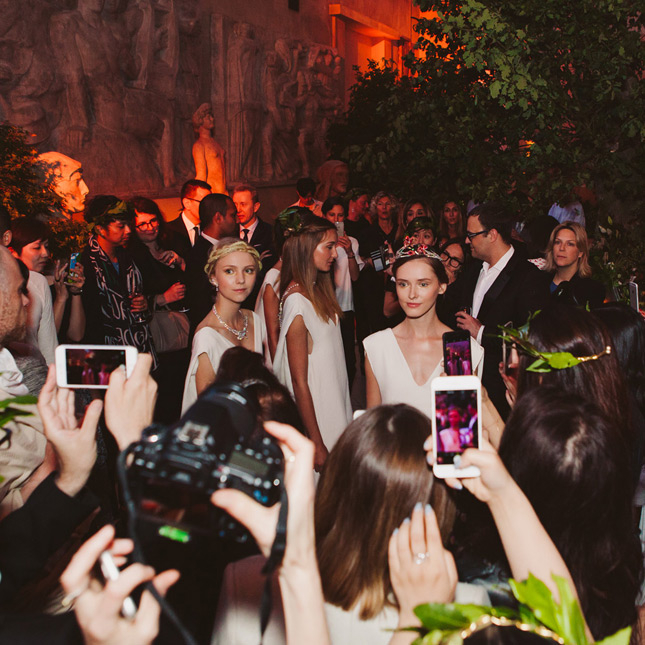 Since its origins (1780), LVMH-owned Maison Chaumet is interpreting the symbols of the laurel, the wheat, the oak and the lily – all attributes of the gods in classical mythology. Chaumet's jewellery-making expertise enables the creation of exceptional pieces of jewellery and limited collections. This is the case with the new High Jewellery collection called "La Nature de Chaumet."
The high-end jeweller based in Paris unveiled its new High Jewellery collection at the Musée Bourdelle and in its Salons, 12 place Vendôme. These new creations were surrounded by the poetry of an artist's workshop or garden and a wheatfield, in the heart of Paris.
Le Laurier
Emblem of victory, the evergreen Chaumet's laurel celebrates immortality. The suppleness and movement of the pieces evoke Apollo and Daphne's love chase. With triumphant femininity, it is adorned here with shades of blue and pink. The sculpted chalcedony, sapphires and spinels of the Frise divine ensemble create a gradation of lavender blue, violet and pink tones. Repeated motifs of bending leaves are subtly
enhanced by the finest yellow gold threading.
"An alliance of nature and culture, of wildness and refinement, Chaumet's naturalism is characterised by the choice of plants and flowers that carry significant symbolic power, sometimes tied with a ribbon. Conceived and crafted according to Chaumet's tradition of excellence, the pieces of this collection, gathered into four tableaux, put technical prowess to the service of wonder and emotion," explained
Chaumet.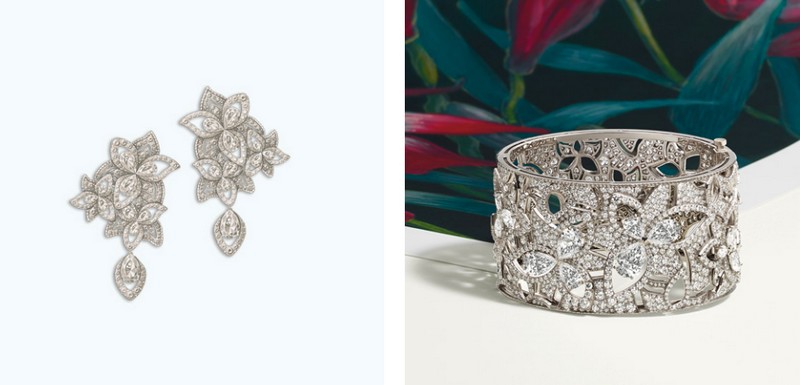 Le Lys according to Chaumet
The flower of innocence and emblem of the kings of France, the lily celebrate the different facets of feminine beauty, from translucent purity to fiery passion.
Le Blé/ The wheat 
A gift of the gods to mortals, wheat symbolises life, the earth's bounty and the golden days of harvest. It can also be found in Chanel's new high jewelry collection. Chaumet made use of the wheat motif on the ethereal tiaras of the Belle Époque and on brooches in the post-war period. This sheaf of nine stalks of wheat seems to rustle in the wind in an expression of modernity of the French Empire. Empress Joséphine brought the neo-classical tiara back into fashion – emblem of power and sovereignty – prompting a resurgence of the use in jewellery of classical motifs such the sheaf of wheat, a symbol of fertility.
Le Chêne
Whether enhanced by the radiant hues of dawn or by the colours of a stormy sky, it brings grandeur to jewellery creations as light as dew drops.