2015 collector's timepiece: Saint Honore Tour Eiffel Limited Edition.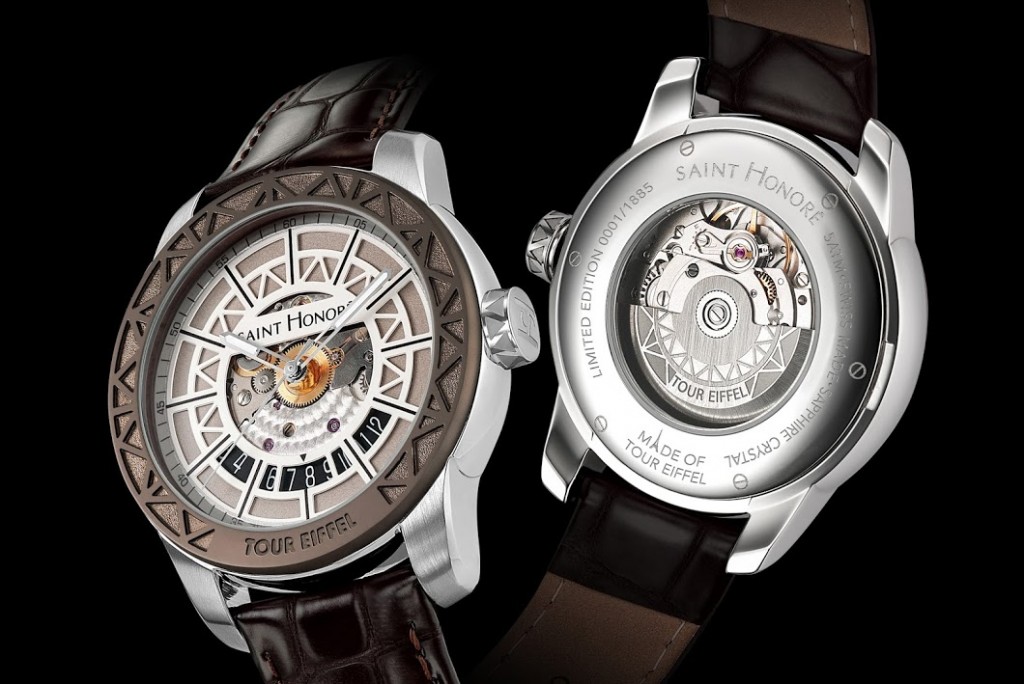 Its slender outline is recognised around the world. Seven million visitors ascend in its lifts or climb its 1,665 steps every year. The Eiffel Tower is both a global cultural icon of France and one of the most recognizable structures in the world.
Marking its 130th anniversary, Saint Honore watch manufacture pays tribute to the world's most famous monument with a limited edition watch made from a piece of metal girder from Tour Eiffel. An unmistakable reference to the French monument, SAINT HONORE has used this precious component to make the bezel decorated with decor "croisillons."
Mounted on a brown "croco design" leather strap, the "Tour Eiffel" Timepiece is limited to 1,885 units in steel, in homage to the year the watchmaking house was established.
The iron lattice tower located on the Champ de Mars in Paris was named after the engineer Gustave Eiffel, whose company designed and built the tower in 1889 as the entrance arch to the 1889 World's Fair.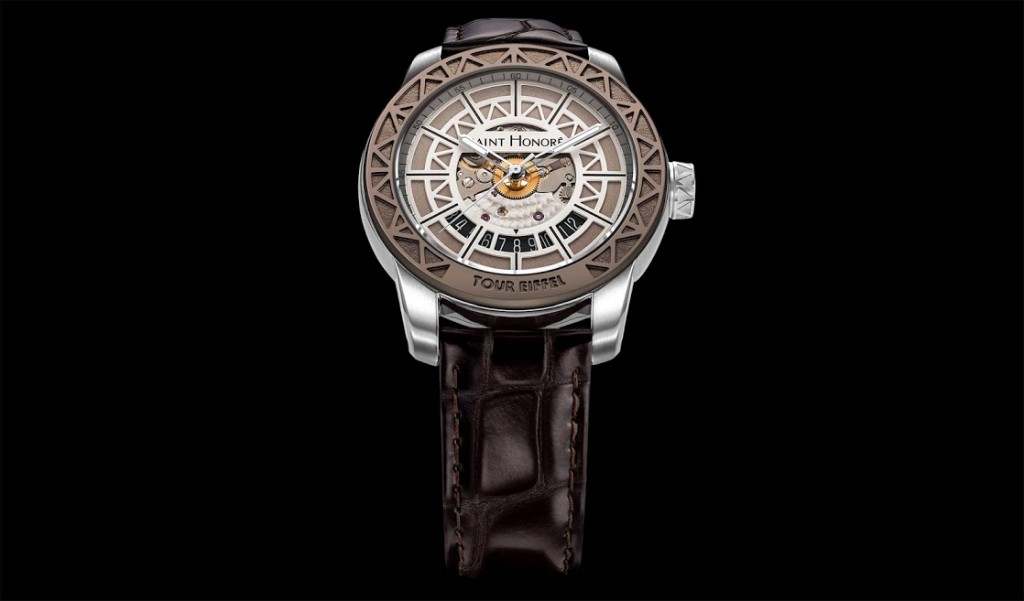 Take a look at the details of Saint Honore Tour Eiffel timepiece:
42 mm steel case;
Bezel carved from a piece of the Eiffel Tower decorated with decor "croisillons";
Silver open dial echoing the architecture of the Eiffel Tower;
Sellita SW 200 automatic movement;
Personalised oscillating weight and crown;
Date
Sapphire glass;
Water resistant to 50 m;
Brown "croco design" leather strap with an "Eiffel Tower" pin buckle
Limited Edition of 1885 pieces in steel;
Collector's case;
Certificate of authenticity signed by the Eiffel Tower Committee (SETE)
SWISS MADE.