The new face of the Miss Dior line of bags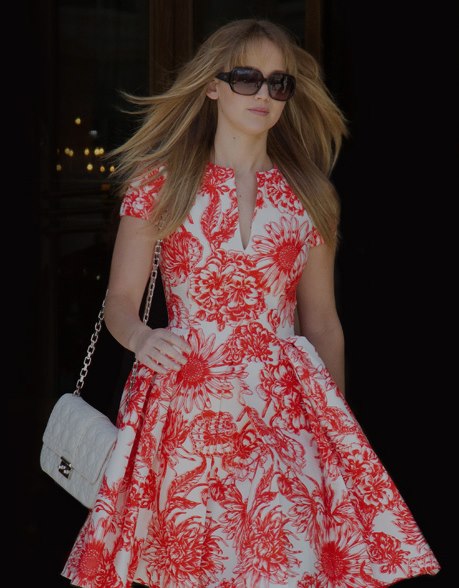 Hunger Games actress Jennifer Lawrence was seen at the Dior couture show in July, Raf Simon's first collection for Dior. Since then, a river of rumors have flooded the media. Only in October Hollywood's hottest young stars was officially announced the new face of the Miss Dior line of bags, joining colleague Mila Kunis.
"Like everyone else, I first discovered Jennifer Lawrence in the roles she played in action movies," remembers Raf Simons, creative director of woman's wear for Christian Dior. "I was, of course, struck by her incredible on-screen presence in these blockbuster films, but also impressed by her powerful interpretations of subtler, more rounded characters".
'Her youth and her classic beauty but also the feminine strength and complexity that she can portray at such a young age are for me very unique and very appealing' said Raf Simons.
"Winter's Bone" work brought to Lawrence (aged 20) the nomination for a Best Actress Oscar at the 2010 Academy Awards. Jennifer became the second youngest actress ever to compete to the title.
2012's "The Hunger Games", the adaptation of the best-selling teen novel by Suzanne Collins, brought wordwide fame and has made her the highest-grossing action heroine of all time. The movie reported $152.5 million in the three days following its release.
"The Silver Linings Playbook" (directed by Three Kings and The Fighter David O. Russell) is the next movie production where Lawrence is starring alongside Bradley Cooper and Robert de Niro.
With young women live multiple lives each day, it can be carried chicly by hand or slung easily over a shoulder. Just as all women are not the same, the bags come in a seemingly endless combination of colors and materials.
"I'm very excited at the idea of working with Dior and wearing Raf Simons' new creations," said Jennifer Lawrence of her first partnership with Dior luxury fashion house.