Louis Vuitton is to open 'Cabinet d'Ecriture' Paris pop-up store with handwriting tools and luxury paper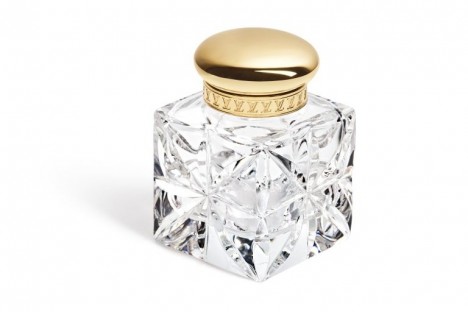 Paris' Cabinet d'Ecriture is Louis Vuitton's latest foray into the world of luxury writing instruments, handwriting tools, luxury paper and gifts. While Louis Vuitton Maison has created pens since the 1980s, the luxury house dedicates a whole 750- square-foot (70 square meter) pop-up store in Paris to exclusive pencils and pens, writing sets, leather notebook holders, Louis Vuitton ink and other paper products.
Decorated with antique desks, and original Louis Vuitton book trunks, the new boutique (6, Place Saint-Germain- des-Prés, Paris) is located right by Cafe de Flore and Les Deux Magots, two centers of the Parisian left bank literary scenes.
One of the highlight of the new boutique is a fountain pen wrapped in alligator skin and featuring a newly patented cartridge system. The system prevents the pen from leaking in airplanes & helicopters.