Writing is a truly unique moment: MomoDesign 30 Anniversary by Delta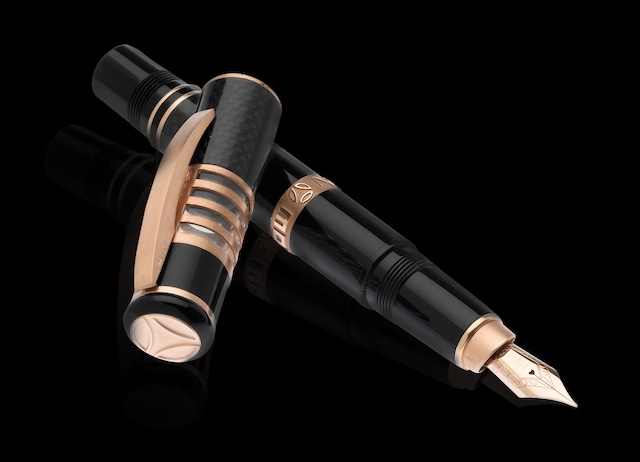 In the era of Twitter, SMS and social media here is proof that the love for the writing instruments still exists.
Products manufactured using special resins, turned by hand from solid bar, and precious metals, materials of unquestionable level of richness which are synonyms of quality and reliability, Delta, artigiani della scrittura (craftsmen of writing), is one of the few companies in the luxury writing instruments field that is still all Italian.
It was in 1992 when Delta added a new page in the world history book of luxury writing instruments: after three years of study and research Delta produced the world's first writing instrument in carbon fiber and pure titanium. It was the moment when Momodesign and Delta joined forces in a partnership that lead to innovation, design, and "Carbon" pen collection.
In 2011 the partnership was renewed with the "Anniversary" collection that celebrates the thirtieth anniversary of Momodesign (founded 1981). The collection is limited to only 981 units. The collection is enhanced by "Celebration" line limited to only 30 fountain pens. Carbon, celluloid, solid gold, and other rare materials used for the production of "Celebration" make writing a truly unique moment.