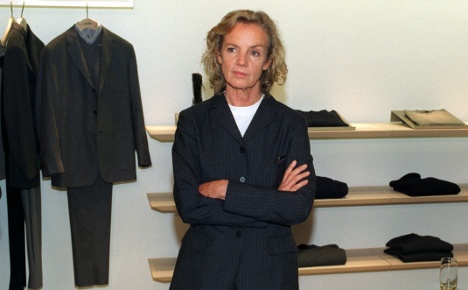 Jil Sander, a prolific German designer known for her innovative looks in the 70s, is returning to the label she created 40 years ago, fuelling industry speculation about the possibility that outgoing creative director Raf Simons could wind up at Dior. Japanese fashion conglomerate Onward Holdings, who owns Jil Sander fashion brand since 2008, said the return of Jil Sander will help foster a long-term growth.
"I am very happy and excited to be back. It feels like coming home after a brief journey," minimalist Sander said in a statement called "Jil Sander is back". The Jil Sander brand is ingrained in my very being, naturally, my vision of sophisticated, truly modern design stayed with me, as vivid as on the first day,"  Sander said.
Raf Simons, emerged as an innovative Belgian menswear designer and joined Jil Sander in 2005. If he took over at Dior, industry insiders speculated that Simons would be responsible for its ready-to-wear and haute couture collections.
"If Simons joins Dior, he could do a good job because his minimalist style is very different from the opulence of Dior," Italian designer Alessandro Dell'Acqua told Reuters. "It would be an intriguing challenge," he said.