Perfect as collector's items, gifts or as souvenirs.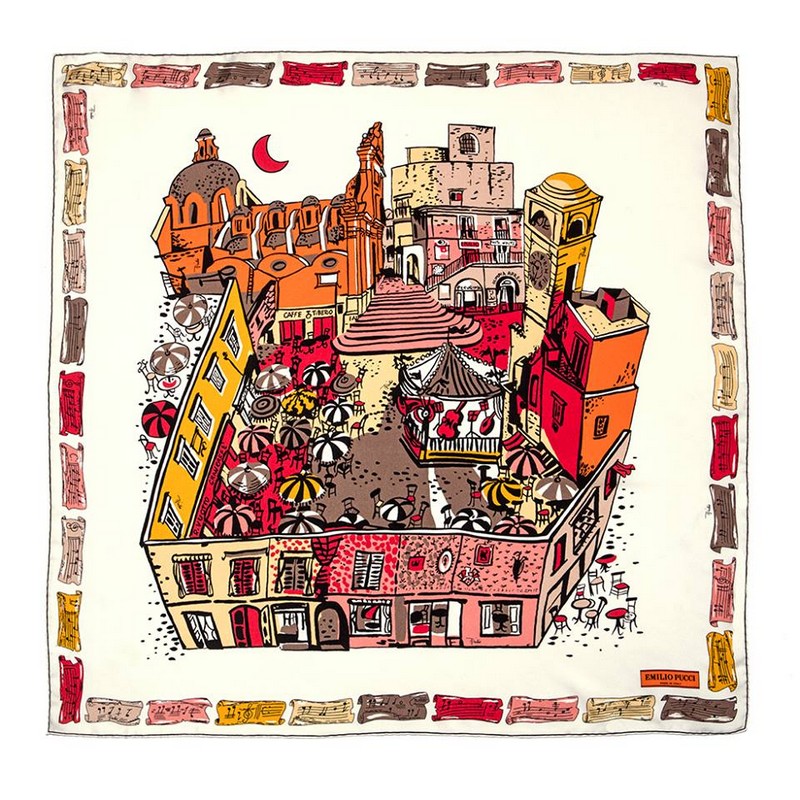 These one-of-a-kind scarves by LVMH-owned Emilio Pucci possess a timeless appeal, the ultimate fashion accessory destined to become wearable reminders of each city to treasure and keep. Emilio Pucci's Cities of the World scarves were launched in 2014 captivating with eye-catching designs and timeless appeal.
Inspired by the iconic Battistero design penned in 1957 by the Marquise Emilio Pucci for Florence, where the company headquarter is located, the City of the World scarves have become graphic love letters to international destinations that play an important role in the world of Pucci. Two of the scarves from the previous edition, Avenue Montaigne and Piazza di Spagna, have been designed by students who collaborated with the brand during the event of Les Journées Particulières.
These wearable postcards from Pucci will continue to grow as new cities are added and each new design will encourage savvy shoppers to snatch up these cities to form their own global collection.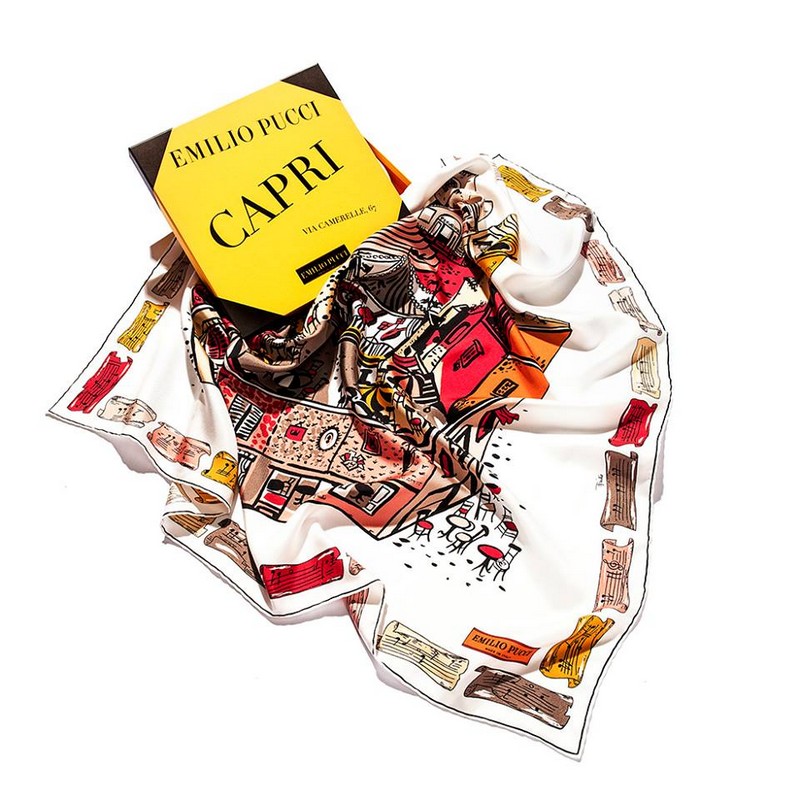 Pucci Capri scarf
The seaside town is where Emilio Pucci opened his very first boutique in 1951. The town's buzzing central piazzetta, otherwise known as "the little theatre of the world" is the main protagonist, flanked by the Church of Santo Stefano, and the free-standing clock tower, all of which is rendered in a bird's eye view. Framing the scarf's snapshot of swanky, seaside social life are alternate-colored bars of music notes that reinforce the genial and jolly mood of this idyllic island town.