United Airlines' revamped its international business class cabin with Pod-like suites and custom-designed bedding from Saks Fifth Avenue.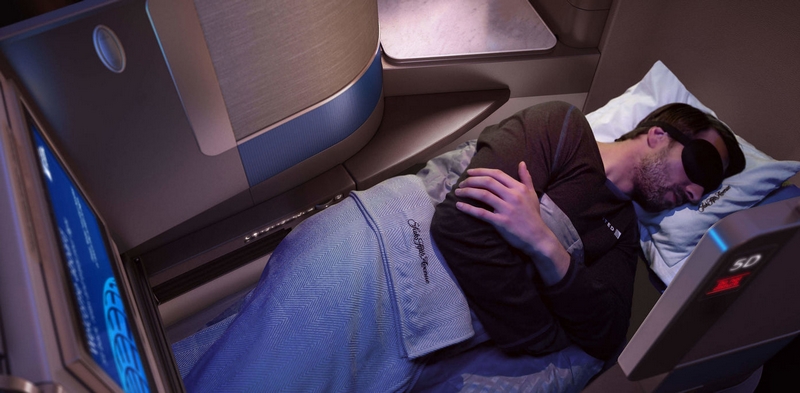 United Airlines unveiled re-imagined international travel experience – United Polaris Business Class. Named after the North Star, United Polaris is the shining new star of business class travel that flyers can turn to for a tranquil and restful journey.
In rethinking the international business class experience, United conducted more than 12,000 hours of research, and sleep emerged as the single most important priority for international business class travelers.
United chose to outfit its widebody fleet with a custom-designed, exclusive-to-United seat, rather than select an option already in the marketplace. Designed in partnership with Acumen Design Associates and PriestmanGoode and manufactured by Zodiac Seats United Kingdom, each United Polaris seat will offer direct access to the aisle, 180-degree flat-bed recline and up to 6 foot 6 inches of bed space.
Crafted as individual, forward-facing, suite-like pods, each customer's personal suite will feature a "Do Not Disturb" sign, mood lighting, one-touch lumbar support, several storage areas, multiple surfaces for simultaneous working and dining, a 16-inch high-definition entertainment screen and, for seats in the center of the cabin, electronic privacy dividers. Complementing the new seats, United and PriestmanGoode have also conceived an all-new look for the United Polaris cabins.
In a first-of-its-kind partnership, United has worked with leading luxury specialty store Saks Fifth Avenue for custom-designed bedding. All designed to provide the best sleep in the sky, the new bedding collection will feature plush duvets, lightweight day-blankets and a large and small pillow for each United Polaris customer. In addition, mattress cushions will be available upon request.
Slippers will be available on all flights, and customized United Polaris pajamas will be available by request on flights longer than 12 hours. Flyers will also be able to request a gel-cooled pillow. New amenity kits will feature ergonomically designed eye shades, calming lavender pillow mist and additional products from Soho House & Co.'s Cowshed Spa.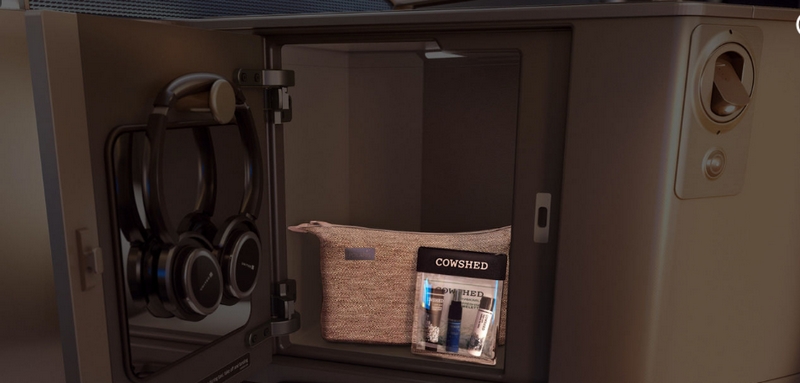 "United Polaris will change the game in international business travel with an exceptional level of relaxation and comfort throughout our customers' journeys," said Oscar Munoz, president and CEO of United.
While in the air, customers will enjoy regionally influenced in-flight menus updated seasonally, developed in partnership with The Trotter Project and its critically recognized chefs, including Bill Kim of acclaimed Chicago restaurants Urbanbelly, bellyQ and Belly Shack.
The airline will offer an upgraded wine experience, with the highest-quality options curated exclusively by United's Master Sommelier. Inflight service will also include made-to-order signature ice cream sundaes, a dessert cart with a variety of petit dessert options, chocolate truffles and wine flights. On daytime flights longer than eight hours and on all flights longer than 12 hours, hot mid-flight snacks such as lobster macaroni and cheese will be available.
United will begin to introduce United Polaris on Dec. 1, 2016, with the new inflight food and beverage experience, new custom bedding from Saks Fifth Avenue, new amenity kits and the new United Polaris lounge in Chicago.