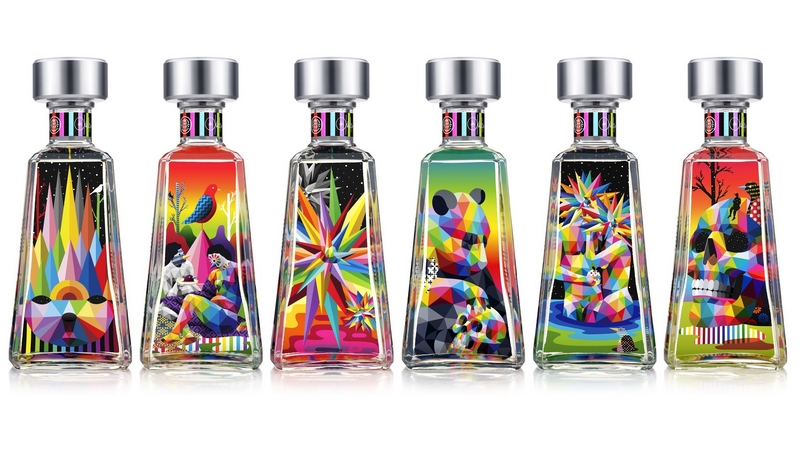 1800 Tequila Celebrates 10th Anniversary Of Essential 1800 Artists Series With Okuda San Miguel Collaboration
1800 Tequila, the world's most awarded tequila line, celebrates the 10th anniversary of its Essential 1800 Artists Series, featuring a collaboration with world-renowned Spanish artist Okuda San Miguel. By selecting one of the most recognized contemporary artists as the latest in its decade-long art project, 1800 Tequila continues to use its bottle as a canvas to bring art and culture to tequila-lovers across the United States.
The Essential 1800 Artists Series 10th anniversary collection features six limited-edition bottles displaying original Pop Surrealism works by Okuda. His distinctive style of colorful geometric patterns featuring his signature Rainbow Skull and Kaos Star, encourages reflections of origin, destiny and the meaning of life, hinting that time is our most precious asset. To move the experience from bottle to virtual, this year's Essential 1800 Artists Series innovates with an AR experience that transforms each bottle into a Snapchat marker, launching an eye-catching and unique filter for fans to engage with Okuda-themed lenses.
The Essential 1800 Artists Series, now in its 10th year of working with artists and their estates, such as Shantell Martin, Enoc Perez, Basquiat and Haring, creates cultural conversations by giving artists an alternative canvas to reach new audiences, turning limited-edition bottles of 1800 Silver Tequila into instant collector's items. This year, 1800 Tequila debuts a 30-second film showcasing Okuda's artworks in various neighborhoods of New York City, highlighting how art is born from the streets and transforms through time.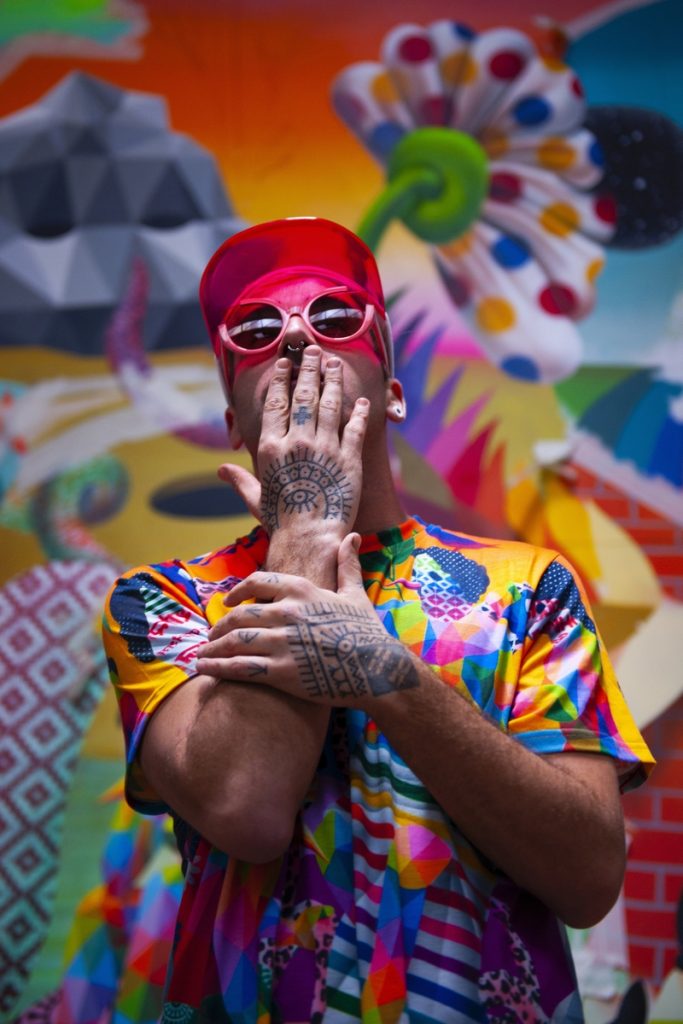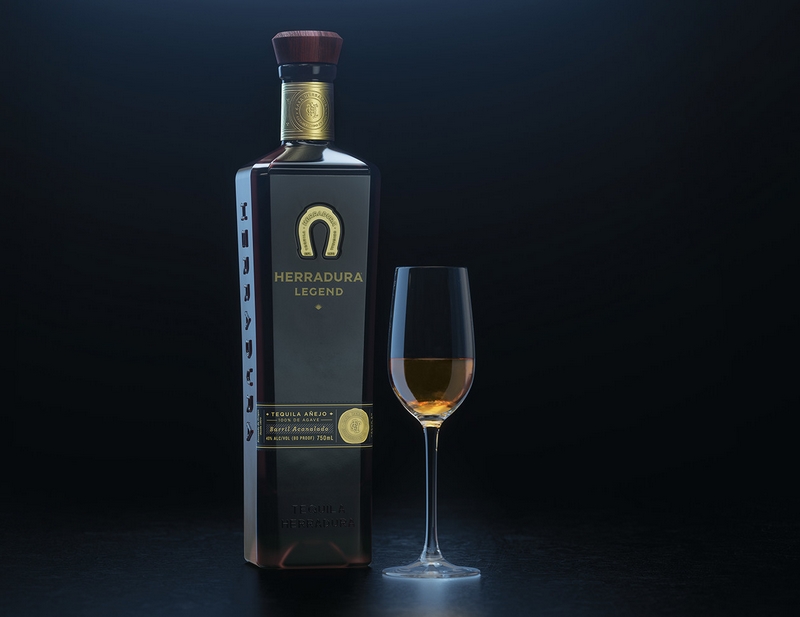 Tequila Herradura Launches Legend, a First-of-Its-Kind Tequila
Tequila Herradura is expanding its ultra-premium portfolio with the launch of Tequila Herradura Legend, a first-of-its- kind Añejo tequila that showcases Herradura's sophistication in tequila production and barrel making. The ultra-premium tequila will be a permanent expression in the portfolio, available in select U.S. markets this month.
Tequila Herradura Legend is made from the finest 100% blue agave, naturally fermented, distilled and then matured for 14 months in heavily charred, new American White Oak barrels. Casa Herradura is currently the only major tequila distillery that produces its own barrels to ensure the highest quality product, and these unique barrels have been deeply grooved, exposing the tequila to more layers of toasted oak as it patiently ages. This process results in a special Añejo tequila with an incredibly rich, deep color and a luxurious, velvety smooth taste.
Tequila Herradura Legend also marks the first release under a new generation of Casa Herradura's female legacy. Karinna Enriquez Hurtado currently serves as Master Taster at the historic Casa Herradura in Amatitán, Mexico and joins a decades long heritage of women leading Tequila Herradura from barrel to bottle.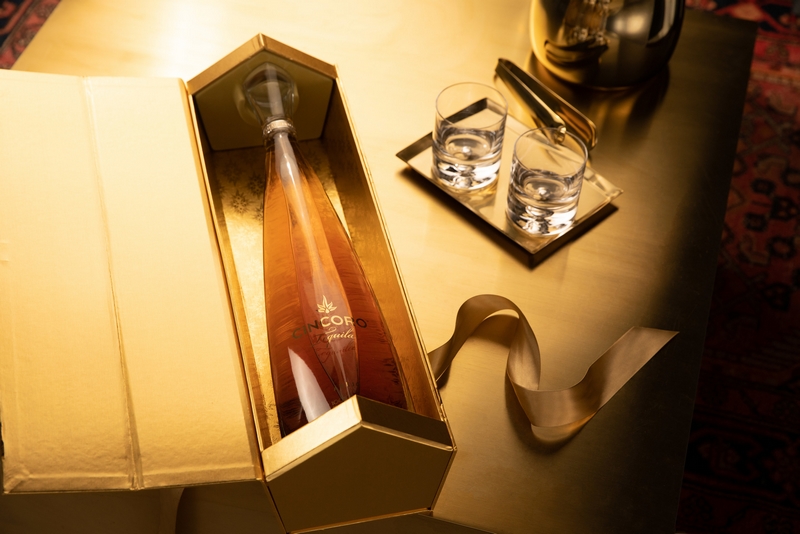 Most Awarded New Tequila Launches a Limited Batch of its Award-Winning Añejo in New 1.75L Format
Cincoro Tequila launched its first-ever limited edition drop, "The Number Series." Comprised of the brand's award-winning Añejo in a larger-than-life 1.75L format, every bottle in "The Number Series" is engraved with a uniquenumber, never to be repeated.
Cincoro Tequila is a taste experience unlike any other with high acclaim to date. Of its award-winning expressions, theAñejo stands out with recognition as Añejo Tequila of the Year by the 2019 New York International Spirits Competition."The Number Series" is a natural next step in the brand's innovative expansion. Akin to sneaker drops and capsulecollections, the individually numbered bottles will end up in the hands of a lucky few consumers. Each bespoke bottle will be packaged in an incredible statement gold gift box, one that is almost too special to gift.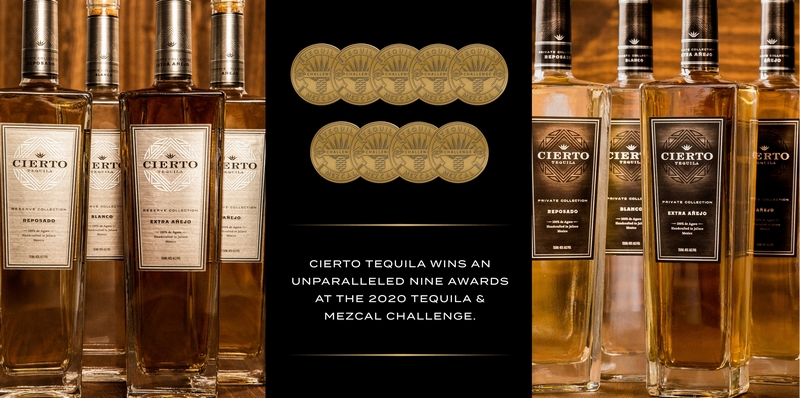 Cierto Tequila Wins An Unparalleled Nine Awards At The 2020 Tequila & Mezcal Challenge
The Elevated Spirits Company, the producer of eight ultra-premium, all-natural, authentic luxury tequilas, announced that Cierto Tequila was honored with an unparalleled nine (9) medals and awards at the 2020 Tequila & Mezcal Challenge (TMC). Cierto Tequila won more awards than any other tequila this year at the TMC.
The Tequila and Mezcal Challenge honored Cierto with one Double Gold medal, four Gold medals, and three Silver medals, as well as named Cierto Tequila the "Hot Brand" of 2020 – far surpassing all other tequila brands. With these nine new medals and awards, Cierto Tequila has now won two hundred and eleven (211) international medals and awards. Cierto Tequila is an authentic, 100% natural "true" tequila made exclusively from healthy, mature highland agave in Jalisco, Mexico. Due to its character, complexity and incredibly smooth taste, tequila experts around the globe have called Cierto the "World's Finest Tequila."
Tequila and Mezcal Challenge competition is the first double-blind, professionally judged spirits competition dedicated to defining excellence in more than 60 categories of Tequila, Mezcal and Agave spirits. The judges tasted approximately 50 different products.