Nowadays, aside from their obvious time telling capabilities, watches also represent important fashion accessories, since some of the world's most renowned watchmakers adorn their products with glistening precious metals and stones. The watches we are about to present boast a stunning mix of beauty, technology and accuracy, which is why they are regarded as the most impressive and amazing timepieces of the year. If you are thinking about purchasing a high-end watch but you are not sure which one to pick, just have a look at our top 5 regarding the most amazing watches of 2013!
1. Citizen Red Arrows SkyHawk A-T Titanium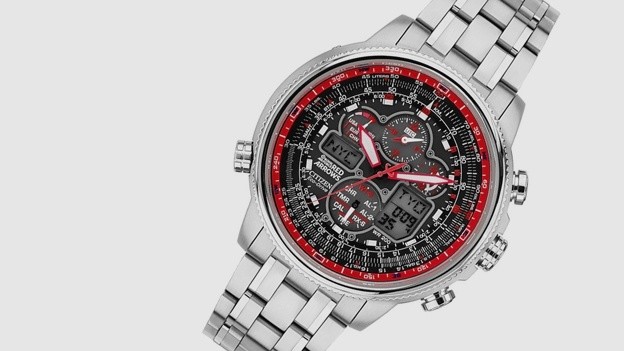 The exquisite Red Arrows SkyHawk A-T Titanium timepiece by Citizen is spectacular to say the least. This particular timepiece would definitely be appreciated by those that need to receive a lot of information at once, since the SkyHawk's dial is quite busy in this regard. Moreover, due to its atomic timekeeping capabilities, this stunning timepiece automatically adjusts according to the time zones of 43 cities. Moreover, this Citizen masterpiece also flaunts a water resistance of 656 feet, which is always nice to have just in case.
This looker would set you back approximately $800.
2. Excalibur by Roger Dubuis
Roger Dubuis definitely did a number on the Excalibur, since its experts equipped it with no less than three self-winding calibers for perfect accuracy as well as 36 jewels for a touch of durability and beauty. With its bold, minimalistic design and extreme durability, this watch is probably one of the sturdiest and most reliable in the world. Its price? Just $13,000.
3. U-Boat Classico 45 AS 1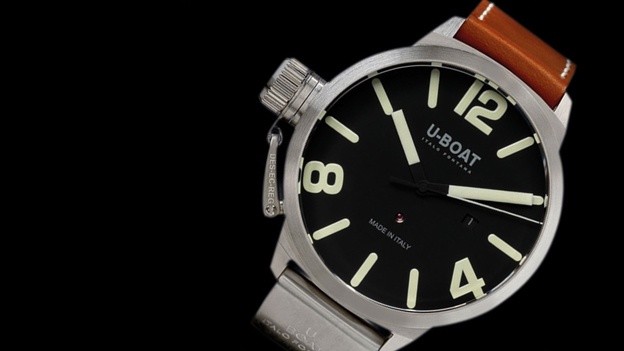 The U-Boat Classico 45 AS 1 flaunts a daring, industrial look that befits its name as well as a tough, 316L Steel-made case. This Italian masterpiece of micro engineering features a U-77 movement that ensures unmatched accuracy, while its highly legible hour markers and hands add a plus of practicality. The price for this extraordinary timepiece is no less than $2.600, but it is worth every single penny, we assure you!
4. Breitling Navitimer Cosmonaute
Just like the Citizen Red Arrows SkyHawk, the Breitling Navitimer Cosmonaute features a very busy dial, but this is where the similarities grind to a halt. The Navitimer Cosmonaute was built honouring the 1962 space mission that involved the famous astronaut Scot Carpenter, who orbited our planet on board the Aurora 7 capsule for 7 days.
Naturally, since there was no way for Scot to distinguish between night and day, his chronograph was outfitted with a 24-hour graduation. This stunning timepiece from Breitling was manufactured using exactly 1962 parts and requires manual winding. Furthermore, the watch flaunts the Aurora 7 insignia on its case for a touch of exclusivity, which justifies its rather spicy price tag of $7,700.
5. Omega Seamaster Aqua Terra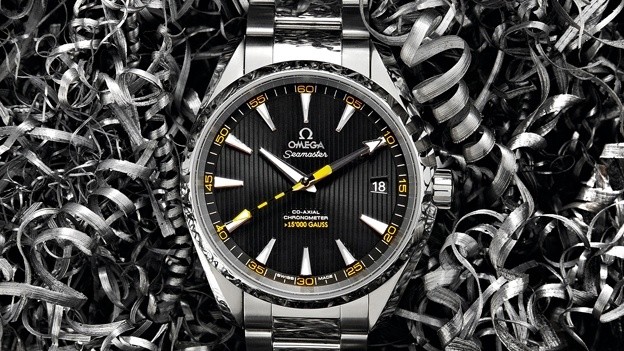 What makes the Omega Seamaster Aqua Terra really special is its extraordinary resistance to magnetism, since it does not include any ferrous components whatsoever. This allows it to resist up to 1.5 Tesla of magnetic force, which is quite impressive indeed considering that ordinary anti-magnetic timepieces could not withstand more than 0.1 Tesla. Aside from its anti-magnetic capabilities, this stunning Omega timepiece flaunts a clean, elegant design that would definitely be appreciated by luxury enthusiasts. The price for the fantastic Seamaster Aqua Terra is approximately $7,700.
An article by Madalina Salceanu
About the author :
Graduated in Psychology , Madalina is passionate about travel, expensive things, fashion and blogging. You can find more interesting articles on her personal blog : http://raredelights.com/