Learning more about Habano culture at the XIX Habano Festival.

A year ago, during 18th Festival del Habano was released Cohiba Majestuosos 1966 (58×150 mm) – a special production from Cohiba 50 Aniversario. For the XIX edition , the Habano Festival presents a complete program dedicated to the enjoyment of the Habanos.
The Habano Festival's organization is preparing the last details for its 19th edition, full of activities and initiatives so that the attendees can learn more about the Habano culture. All this, with the participation of outstanding national and international musical stars. From February 27th to March 3er, this annual event will bring together attendees from over 50 countries.
The Festival will start with the Welcome Evening, dedicated to H. Upmann and its Gran Reserva Cosecha 2011. Founded in 1844, this is the first Gran Reserva from this prestigious brand. This evening will be celebrated in the beautiful and historic venue, Club Habana. During this event international artists will perform musical presentations.
The middle of the festival will be the Dedicated Evening to Quai D'Orsay, the brand with French name and Cuban origin and flavor. During this evening the brand will present important releases to its regular cigars portfolio. This event will be celebrated on March 1st at El Laguito.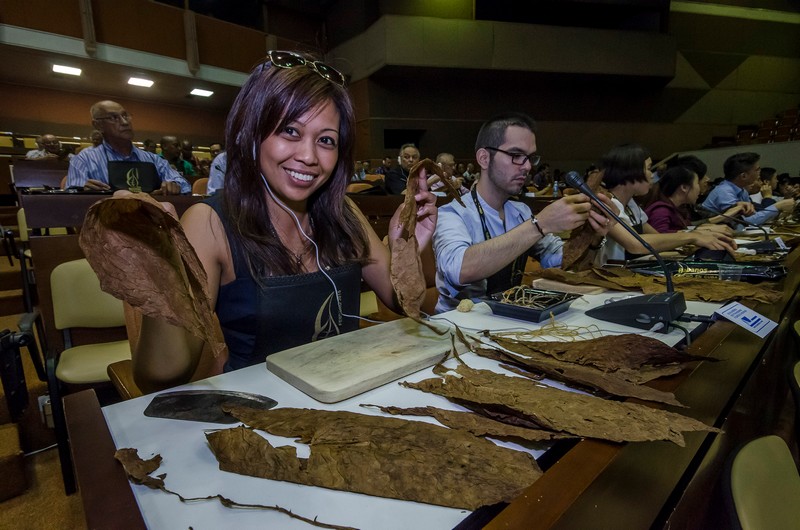 The closing event will be the Gala Evening dedicated to the Montecristo brand and its important releases to its product portfolio. This event will be celebrated on March 3er at Pabexpo, this evening will conclude with the presentation of the Habano Awards 2016 and the traditional Humidors Auction, in which all proceeds are donated to the Cuban Public Health system.
This year the International Habanosommelier Contest celebrates its XVI edition. This is one of the most representative activities during the Festival, in which Habanosommeliers from all around the world participate. Also, the attendees will have the opportunity to participate in the International Seminar that include interesting conferences about the Habano.
In addition, the attendees will have the opportunity to visit the tobacco plantations in Vuelta Abajo, Pinar del Río, this plantations are part of Protected Denominations of Origin "Habanos". Also, it will be explain the Habano elaboration process Totalmente a Mano – Totally by Hand, at the outstanding factories La Corona and H. Upmann.