Hosted by Jimmy Kimmel, the 2017 Oscars will air live on SUNDAY, FEBRUARY 26, on the ABC Television Network. Academy Award winners Leonardo DiCaprio, Brie Larson, Mark Rylance and Alicia Vikander will present at the 89th Oscars.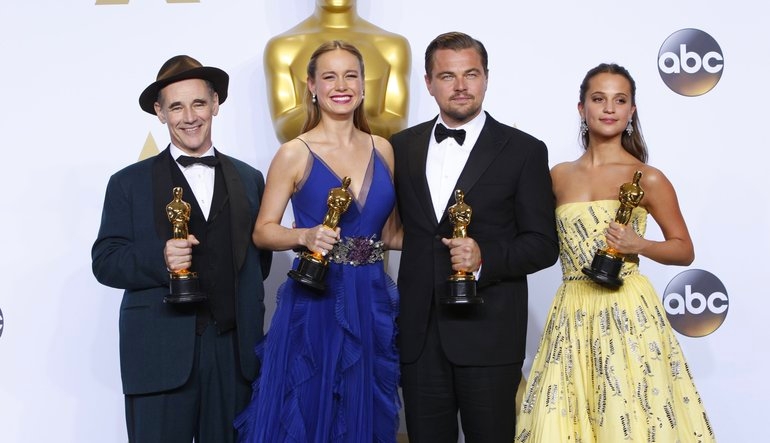 The magic of cinema has the power to transport and allows us to explore new worlds. Rolex reflects the very spirit alive in cinema and hosts once again the Oscars Greenroom during the ceremony in February 2016 – literally "behind the scenes".
In 2016, the space was designed by the Rolex Interior Design teams in Geneva, who brought to the Greenroom a combination of classic style and superlative quality that is the hallmark of both the Oscars and Rolex. The 2017 Greenroom will feature a new design and concept.
"Rolex supports the Academy and its endeavors, both in its recognition of achievement and in preserving the history of film, of which Rolex is proud to have played a part," says the luxury watchmaker.
Furthermore, Rolex is a part of shaping future generations of film-makers and inspiring existing ones with the Rolex Mentor and Protégé Arts Initiative, its philanthropic program, set up in 2002 to make a contribution to global culture. The program seeks out gifted young artists from all over the world and brings them together with artistic masters for a year of creative collaboration in a one-to-one mentoring relationship. The Initiative's film mentors include Academy Award-winning directors Martin Scorsese, Alejandro González Iñárritu and 2016 mentor, Alfonso Cuarón.
Rolex Testimonee James Cameron represents the pinnacle of film-making, with a boldness of vision and focus on technical innovation dominant throughout his many movies. Titanic, which won 11 Oscars, is tied for the most awards ever, and Avatar holds the record as the highest-grossing film in history.
This edition, OSCAR winners Leonardo di Caprio, Brie Larson, Mark Rylance and Alicia Vikander return to the Oscars stage.
The four winners in acting categories from the 2016 Oscars will return to the Dolby Theatre in Hollywood as presenters for the 2017 Oscars LIVE OSCAR SUNDAY FEB 26 7e|4p on ABC. Leonardo DiCaprio, Brie Larson, Mark Rylance and Alicia Vikander were all Oscar winners at the 88th Academy Awards and are now confirmed as Oscars 2017 presenters. DiCaprio won last year for Actor in a Leading Role for THE REVENANT, marking the celebrated actor's first Oscar win. Larson's performance in ROOM earned her a first-time nomination, and win, for Actress in a Leading Role. Mark Rylance won an Oscar last year for Actor in a Supporting Role in Steven Spielberg's BRIDGE OF SPIES. He returns this year as a presenter after having teamed with Spielberg again in THE BFG. Finally, Alicia Vikander won in 2016 for Actress in a Supporting Role for THE DANISH GIRL.