TAG Heuer Introduces MERIDIIST INFINITE: The World's First Perpetual Power Reserve.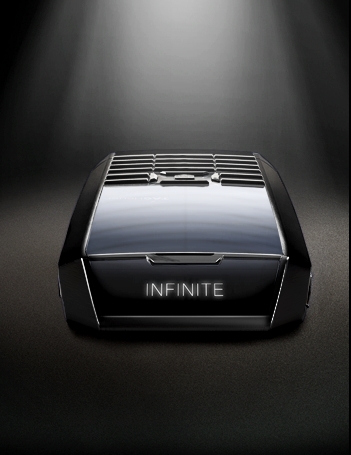 Extended power reserve is a major priority for horology connoisseurs as well as a quest for watchmakers. TAG Heuer stands for "Technologie d'Avant-Garde", and the MERIDIIST INFINITE luxury phone perpetuates a great tradition that came before it.
The MERIDIIST INFINITE provides perpetual stand-by time through an invisible component built into the main screen and thanks to the exclusive partnership with the very innovative French company Sunpartner Technologies, creator of the Wysips technology. Behind the sapphire screen lies a lens substrate with electric conductors and, behind this, another layer of completely transparent photovoltaic cells and then comes the LCD screen – all together acting invisibly and automatically. A hybrid charging capacity allows automatic charging under certain natural or artificial light sources, even when the battery is empty.
This revolutionary communication instrument will be launched worldwide in July 2014, in Limited Edition of 1911 pieces made with titanium grade 5 and carbon, in TAG Heuer boutiques, luxury mobile boutiques and selected Watch & Jewellery retailers.
http://www.youtube.com/watch?v=Hp3ODf28PaE