Loewe x Paula's Ibiza travel to the Balearic island.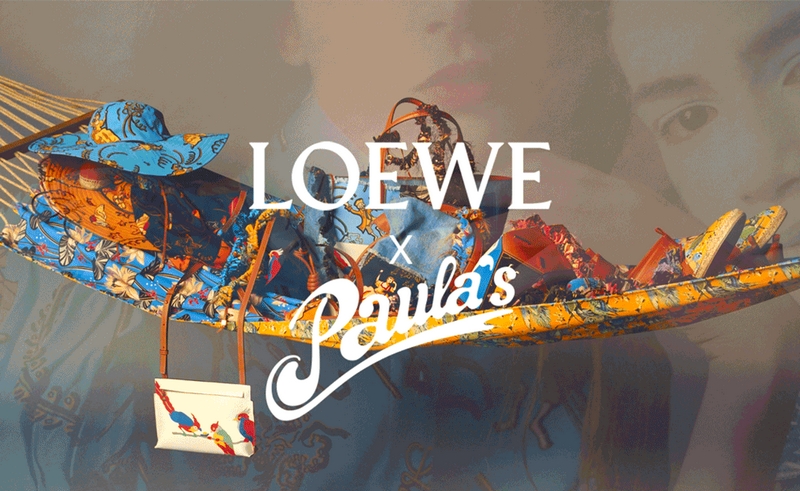 Revisiting iconic designs and prints, luxury Spanish house Loewe presents a special collaboration with Paula's Ibiza. Paula's Ibiza marked a generation with fashion pieces that express the fun, art and glamour of the Ibizan way of life.
The new collection sprang from memories of childhood trips by Loewe Creative Director Jonathan Anderson to the Balearic island. The Spring/Summer 2017 capsule collection was conceived with Armin Heinemann, co-founder of the Spanish brand, who provided Loewe with original prints from the archive.
"Paula's Ibiza best-sellers have been updated in a capsule collection that combines the essential qualities behind  Paula's – harmony, exuberance and freedom – with Loewe's core values of functionality, modernity and superior craftsmanship," says Loewe.
The collection consists of crêpe tops, skirts and dresses in hues ranging from saffron to vivid turquoise. Accessories include versions of Loewe's popular Puzzle bag and T Pouch featuring a colorful parrot motif. Fitting for life on an island, there are also towels and espadrilles.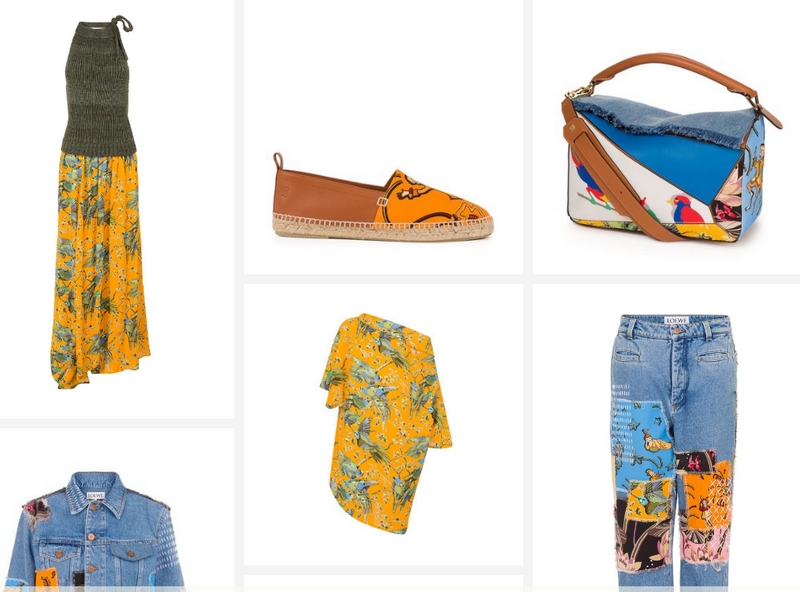 The book titled Paula's Ibiza presents the visual history of Armin Heinemann who came to Ibiza in 1972 and opened a boutique, Paula's Ibiza.
"Paula's was clearly so much more than a store or a label. It's like Lagerfeld's Chloe, Galliano's Dior, everything Voyage ever did, and the Harry Potter costume department rolled into one!" says ideanow.
"The boutique may no longer be found on this Ibizan street but through the book it won't be forgotten. And If there is a third Ibiza book out there as good as this or Ku we will bring it to you."
To celebrate the collaboration, Loewe and M/M (Paris) are producing a limited-edition publication including an exclusive essay about Paula's and featuring images shot by Jamie Hawkesworth, available online from iTunes.