Showing at Salone del Mobile, Milano. Loewe: This is Home.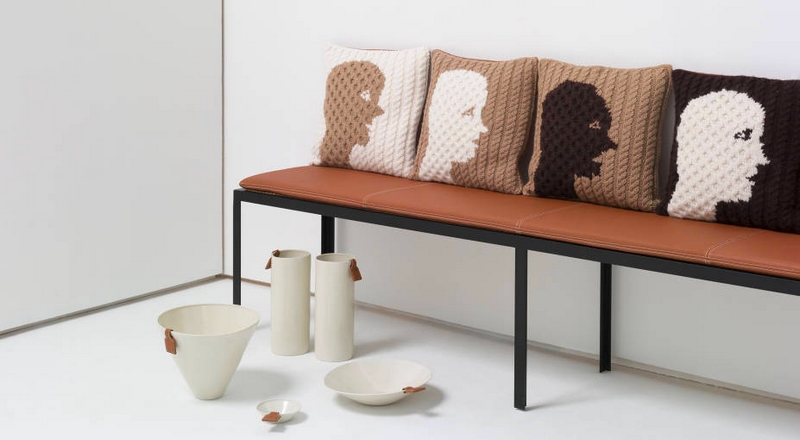 For its third contribution to the Milan International Furniture Fair, Loewe presents its Loewe: This is Home collection conceived by Jonathan Anderson in the spirit of a collage.
A category-spanning universe that combines art forms and expert craft techniques, the line encompasses furniture, lamps, blankets, ceramics and cushions.
The collection brings together canework, ceramic vessels with leather details and dyed wool motifs. Handmade in Spain and the U.K., the pieces invite fashion and craft into the home. After Milan, the project will travel to Paris, London and Madrid.
'I like the idea that fashion can explode into the household,' says LOEWE creative director Jonathan Anderson, who conceived the line as a collage of diverse elements that combine into a fully abstracted, inhabitable world. 'This is how the LOEWE character lives.'
As in prior editions of LOEWE's Salone series, THIS IS HOME places a special focus on finding innovative convincing functionalities for leather, the house's core material.
One of the highlight of the collection is a set of solid oak items designed by Anderson and manufactured by the company of Robert 'Mouseman' Thompson, a 5th generation furniture-maker known for a signature mouse that is carved into every piece it produces.
LOEWE's knowledge of leather is evident in lampshades and poufs in ultra-durable taurillon skin. A chair and suite of benches inspired by American minimalism combine a metal frame with caned wicker panels.
The blurring of decorative and functional is most evident in an abstract wall ensemble of life-size nude male figures, knit from wool.
A range -handmade in Spain- of ceramic vessels with leather details complete the collection.