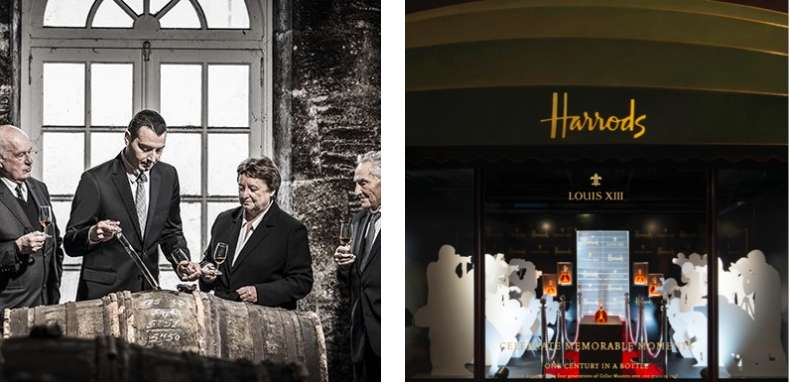 Each LOUIS XIII bottle encapsulates one century. Each decanter takes four generations of cellar masters over 100 years to craft.
The full LOUIS XIII range, from the 'Miniature' (5cl) to the recently launched 6L 'Le Mathusalem' is available under Harrods' roof until 25 April 2017. Louis XIII launches its first pop-up boutique at Harrods celebrating memorable life moments.
The cognac collection also includes special limited edition and collector's item: 'Time Collection – The Origin: 1874.'
The concept store invites clients to immerse themselves in the world of LOUIS XIII. Each unique window features scenes inspired by precious life moments brought to life by spectacular 3D mapping.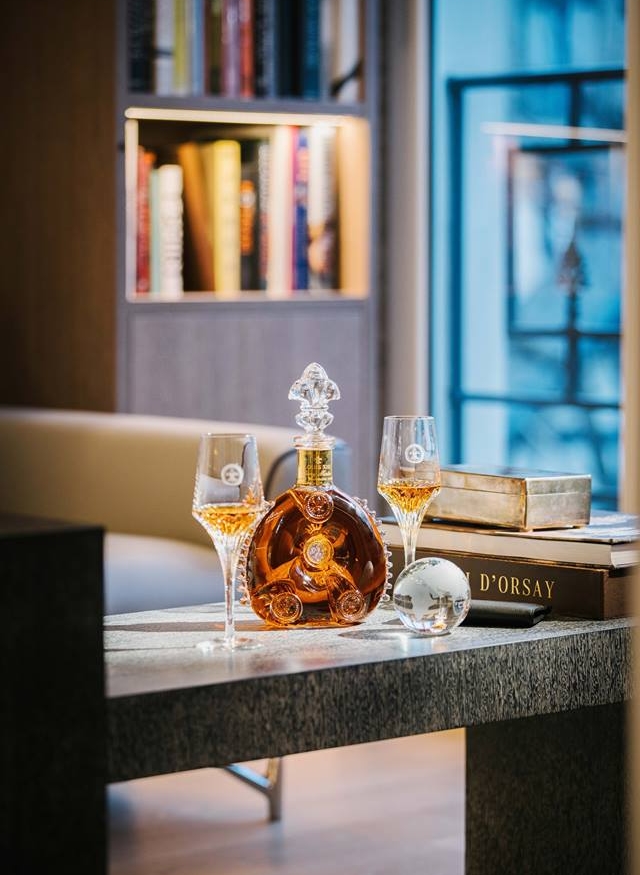 Ludovic du Plessis, Global Executive Director of LOUIS XIII says: "We are excited to once again work with the world's most esteemed department store, Harrods, on this pop-up which brings the entire LOUIS XIII collection under one roof. We could not think of a better partner to present LOUIS XIII as the ultimate instrument to celebrate the most memorable moments in life."
"The pop-up further demonstrates the long-standing relationship between Harrods and LOUIS XIII Cognac. This innovative boutique offers the ultimate LOUIS XIII retail experience in an environment designed to accommodate Harrods discerning customers," said Nick Fleming, Spirits Buyer at Harrods.
Since its origins in 1874, each generation of cellar master selects from LOUIS XIII cellars the oldest and most precious eaux-de-vie for LOUIS XIII. Today, Cellar Master Baptiste Loiseau is setting aside the finest eaux-de-vie, some of which will be selected for the LOUIS XIII blend in 100 years. LOUIS XIII is an exquisite blend of up to 1,200 eaux-de-vie sourced 100% from Grande Champagne, the most prized area in the Cognac region in France. The legendary decanters have been made from fine crystal for generations, mouth- blown by some of the most skilled master craftsmen. LOUIS XIII features exceptional aromas evoking myrrh, honey, dried roses, plum, honeysuckle, cigar box, leather, figs and passion fruit.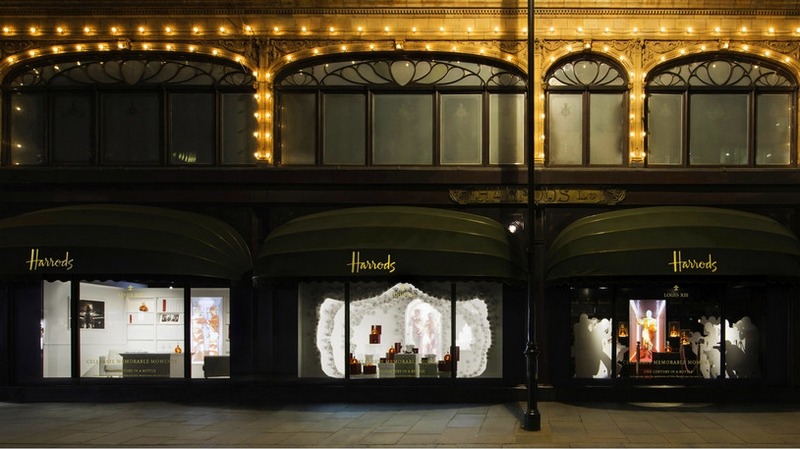 Louis XIII cognac is produced by the House of Rémy Martin, a company headquartered in the town of Cognac, in the department of Charente, France. The House was founded in 1724 by Rémy Martin, who descended from wine makers from Charente.