All of summer in a Piaget cuff. Sunlight Journey is synonymous with the scenic beauty of the Amalfi coast.
Sun is on fire one last time and spells the start of a festive evening. Plunge into the heart of summer with the vibrant colors of the Piaget Sunlight Journey collection. Inspired by the Amalfi coast, this jewelry journey is punctuated by the path of the sun and the moods it creates: Secrets of Dawn, Midday Festival, and
Nightfall Celebration.
Each time of day produces its own light and its distinctive vibe, in which jewelry and watchmaking creations bloom in dazzling colours thanks to the use of exceptional gems such as blue sapphires and yellow diamonds.
"Piaget's newest collection draws inspiration from the scenic beauty of the Amalfi Coast. A land of fire, volcanoes, and azure blue seas; a land bathed in light, a land where the natural elements unite with strength and passion. A land rich in culture and artistic expressions; a land of exchanges and sharing, where life itself is regarded as an intense and refined work of art, echoing the 'art of living' locations so greatly prized by the Piaget Society," explains the luxury maison.
Secrets of Dawn includes watches featuring dials adorned with variously shaded white opals forming sceneries composed of billowing clouds and foam that inspire dreams and fantasy. Certain watches have captured these images in memory of a summer stroll, by using original materials such as eggshell mosaic for
their dial decoration.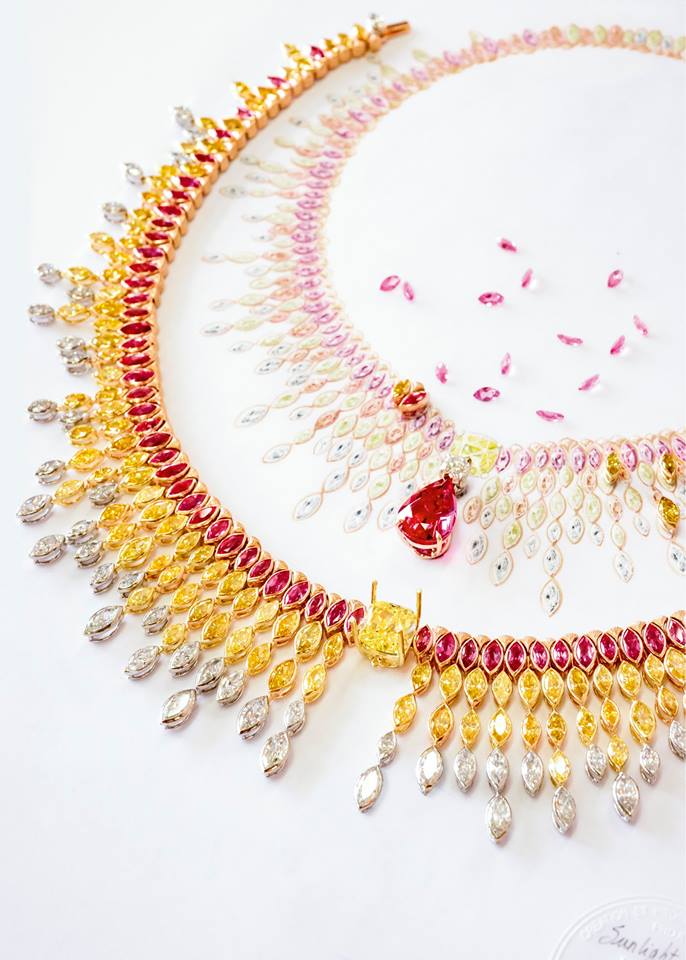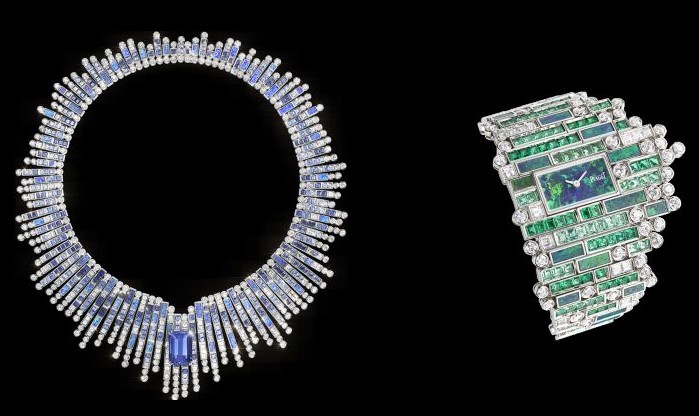 The highlight of the Midday Festival is a necklace sparkling with an oval-cut Ceylon sapphire. Mosaic effects magnify the splendidly varied shades of the sea: gems reproduce the movement of a wave rippling over a watch, a one-of-a-kind creation embracing the wrist with its asymmetrical charm. A necklace of
sapphires, black opals and diamonds crowned by an emerald-cut blue sapphire shines with unique radiance like waves lapping against the shore.
The NightFall Celebration jewels radiate colourful beams of pink sapphires and red spinels. This range includes watches with dials meticulously crafted of micro-mosaic. We fall in love with the lavish rose bougainvillea encircling the dial taking on an intense and luminous fuchsia rose hue. Luminously resistant to
nightfall, a cushion-shape yellow diamond glows with spectacular radiance in the company of red spinels, yellow and white diamonds.
And sometimes, away from prying eyes, in the darkness well suited to confidential whispers, a ring will reveal its own secret: skilfully crafted feather marquetry embellished with purple sapphires, red spinels and diamonds