Sonia Delaunay's work extends to painting, textile design and stage set design. She was the first living female artist to have a retrospective exhibition at the Louvre in 1964, and in 1975 was named an officer of the French Legion of Honor.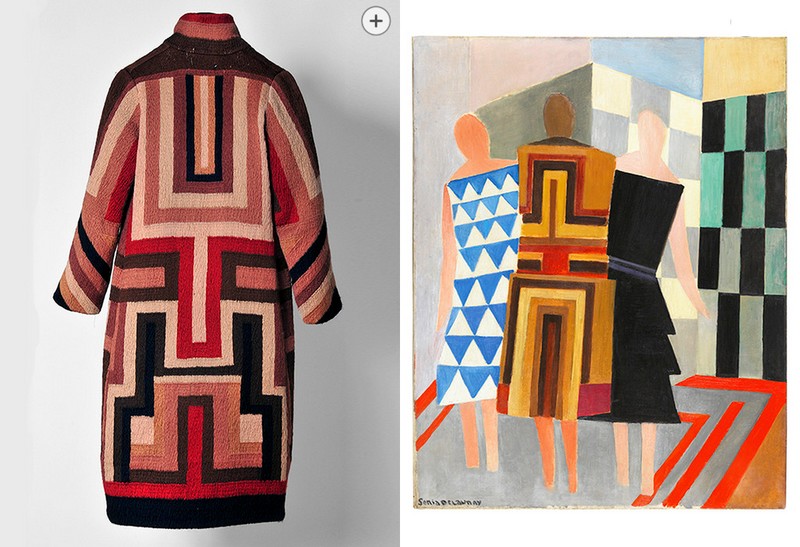 "Sonia Delaunay. Art, Design and Fashion" at Museo Thyssen-Bornemisza in Madrid is the first exhibition in Spain to be entirely devoted to this artist. As such its intention is to emphasise not only Sonia Delaunay's important role as an avant-garde painter but also the way in which she successfully applied her aesthetic ideas to everyday life.
Delaunay's work as a painter is exhibited in the Museum's galleries alongside her designs for books, theatrical sets, advertising, interiors, fashion and textiles as well as items of clothing. In total there there are more than 200 exhibits loaned from public institutions such as the Centre Pompidou, the Bibliothèque
Nationale de France, the Musée de la Mode de Paris and the Museo Reina Sofía in Madrid, as well as from private collections. The exhibition, which is benefitting from the collaboration of the Comunidad de Madrid, reflects recent art-historical research which has reassessed Delaunay's career with the aim of highlighting
the multi-disciplinary nature of her work which allowed her to explore supports and techniques other than painting.
Sonia Delaunay (1885-1979) was born into a modest Jewish family in the Ukraine. As a child she went to live with her maternal aunt and uncle in Saint Petersburg, receiving a cosmopolitan education from them. She started studying art in Karlsruhe (Germany) in 1904 and two years later moved to Paris to continue her training. In order to be able to remain in France she married the German art dealer Wilhelm Uhde, at whose gallery she first exhibited her work in 1908. It was through Uhde that she met avant-garde artists such as Picasso, Braque and Robert Delaunay, whom she married in 1910 following her divorce from the gallerist.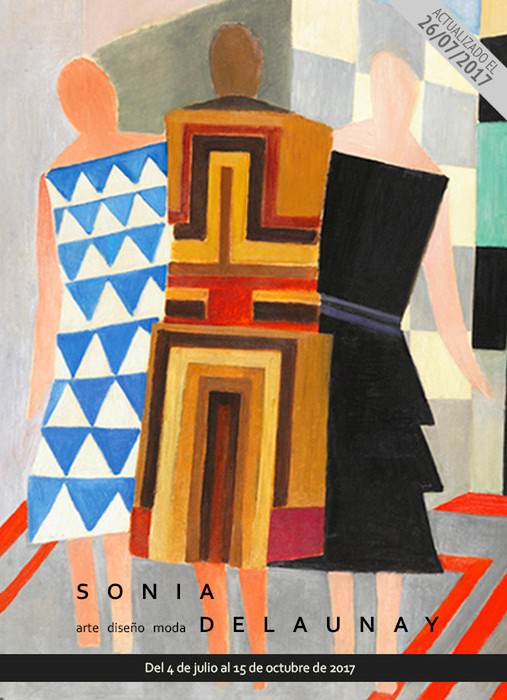 From that date onwards the artistic exchange between the two would be an ongoing and constant one although from the outset of their relationship Sonia differed from her husband in combining her activities as a painter with other disciplines such as embroidery and interior and fashion design. She thus became a multi- disciplinary artist, concerned to express the language of the avant-garde on the widest range of supports and making use of bright, lively colours and a range of techniques that reflect her Russian origins.
Around 1912 the Delaunays moved towards abstraction and championed the basis of a new art which rejected traditional media and was founded on the power of colour. This led Robert Delaunay to develop the theory of Simultanism, a neologism taken from Eugène Chevreul's treatise on the simultaneous contrast of colours, a text that argues that the tensions and optical vibrations generated by the relationship between complementary colours suggest movement in a way comparable to the rhythmical model of dance and music.
The Delaunays associated Simultanism with modern life and urban progress and aimed to extend it to all possible areas of creative activity.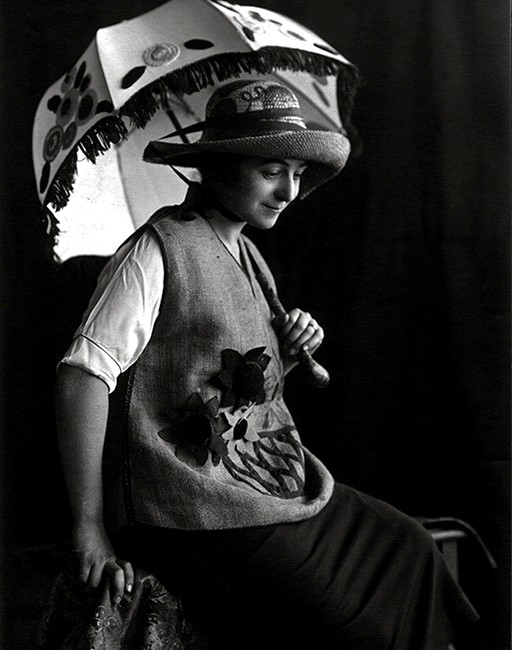 For the two artists Paris was the Simultanist city par excellence. It became their source of inspiration and the place where they started to analyse the effect of light on colours. However, it was in Madrid in 1917 that their experiments in translating the ideas of Simultanism to everyday life moved into the public realm. It was
there that Sonia began to work with performance arts and also opened a boutique in which she sold her clothes and interior design objects.
This phase in Madrid, which took place exactly 100 years ago, was one of great freedom and experimentation for Sonia Delaunay and would influence all her subsequent artistic development from the 1920s onwards and following her return to Paris. Sonia Delaunay. Art, design and fashion aims to present those Madrid
years as a key moment in her career and they are thus the subject of the central section of the exhibition, which is structured into four chronological parts that also include the phases immediately prior to and following Delaunay's time in Spain.
Sonia Delaunay. Art, design and fashion
Museo Thyssen-Bornemisza with the collaboration of the Comunidad de Madrid
Madrid, Museo Thyssen-Bornemisza,
4 July to 15 October 2017.