Arizona Muse in the new Louis Vuitton ad campaign
L'Invitation Au Voyage Teaser – The Louis Vuitton Advertising Campaign Film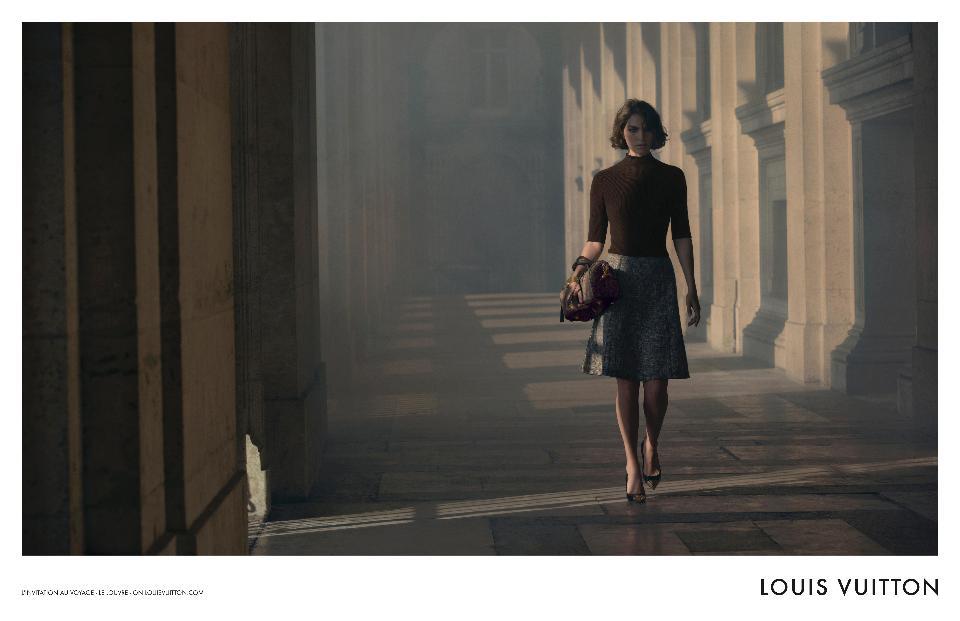 Teasing is the new game of autumn. The Louis Vuitton raised the curtain of its new L'Invitation Au Voyage ad campaign. The video for the 'Art of travel' is featuring Arizona Muse and was shot by the Dutch fashion photographer duo Inez & Vinoodh. The full video release November 11 on the Louis Vuitton website.. The 10-second teaser shows the model with a version of the Louis Vuitton Speedy bag, Da Vinci's famous portrait of Mona Lisa and the dramatic setting of Paris's Louvre museum.
"A silhouette glides under the archways of the Louvre and slips into the room where the masters of the Italian Renaissance are sleeping. A young woman appears and immediately vanishes again into the darkness of the deserted corridors. What is she looking for in this temple of culture infused with the shadows of the past?" describes Louis Vuitton its super-short video.