Lovie Awards 2013: winners announced.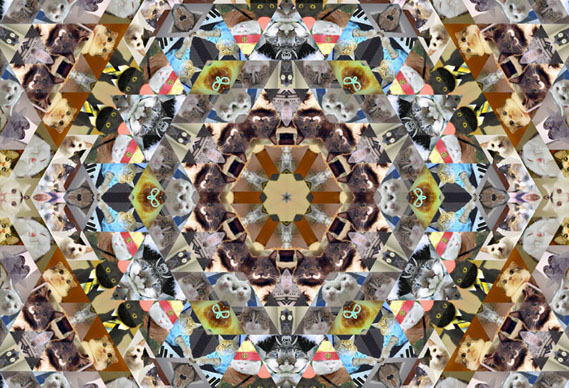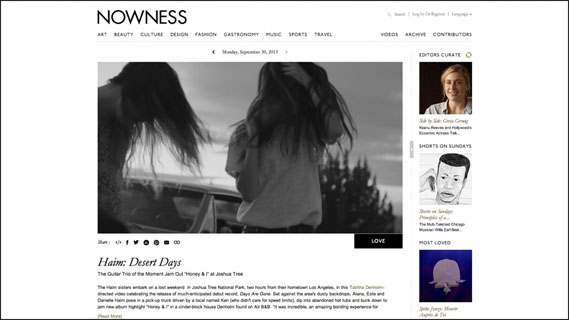 LVMH's Nowness art platorm, a kaleidoscope of cats, the BBC's Glastonbury coverage and an app invented by three tax drivers are among the winners at this year's Lovie Awards, celebrating the best in European digital creativity. The Lovie Awards is the only pan-European Award to honour the entire breadth of content created for the internet.
Matthew Serge Guy's Catleidoscope! which, you guessed it, generates kaleidoscopic images of cats (see aove), took Gold in the
Weird/Experimental category at the Lovie Awards, the European counterpart to The Webby Awards.
Other big winners this year include The Big Internet Museum (Gold in Education & Discovery) by TBWA, an ever-expanding archive of the Internet's most influential websites.
R/GA took a Gold in Experiential Advertising for Nike+FuelFest which transformed a gig into a game. The harder a 4,000 crowd at Battersea Power Station danced, the more points were earned, powering the experience with live, real-time data aggregated from each person's Nike+ FuelBand.
The BBC's Digital Glastonbury which featured six live video streams delivering over 250 hours of performance from six stages, plus on-demand content from 120 artists, won Gold in Music & Entertainment Video.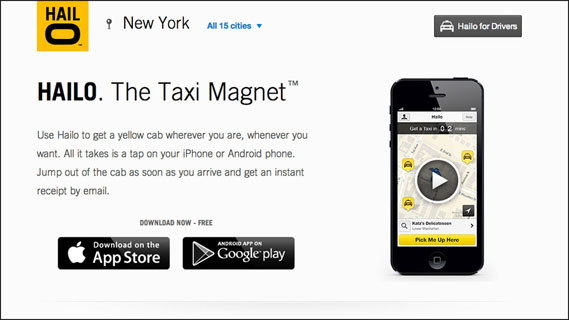 In Utilities & Services, Gold went to Hailo, the taxi finding app devised by three London cabbies and has now gone global (web page for New York version shown below). The Tiny Times, Karla Courtney's blog, ostensibly written by her son Marshall, took Gold in the Personal Website category
The Lovie Awards are the premiere European online awards, sister to the US Webby Awards with almost 2,000 entries from over 20 countries. Winners are selected for excellence in content, structure and navigation, visual design, functionality, interactivity and overall experience, and are judged by the International Academy of Digital Arts & Sciences whose members include Stephen Fry, Tweetdeck's Iain Dodsworth and Spotify's Jonathan Forster.