This long-lost, one-of-a-kind project had never actually been realized.
"One expects from a designer a practical object with, if possible, a touch of poetry and elegance".- Pierre Paulin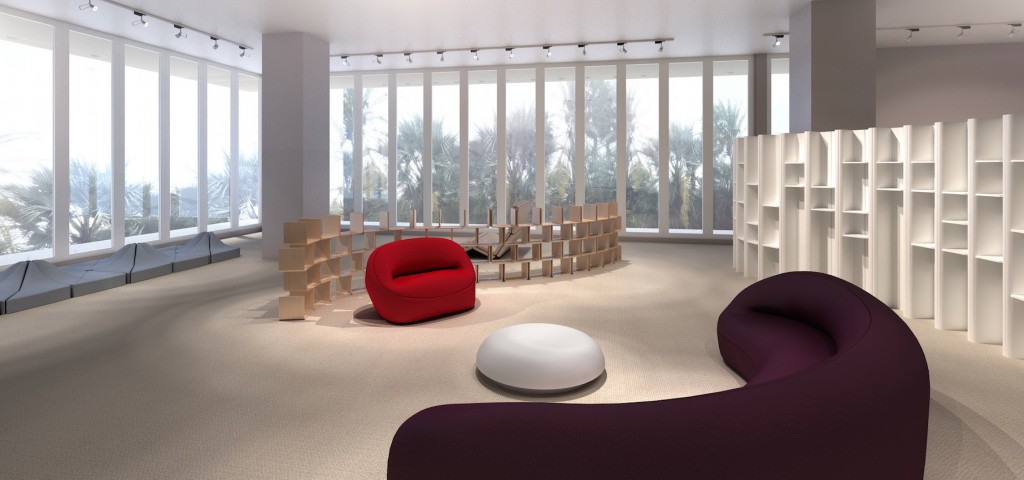 At 2014 Design Miami/, which is celebrating its 10th anniversary this year, Louis Vuitton presented a major architectural exhibition. In a satellite exhibition, Louis Vuitton has brought to life a residential housing project conceived by Pierre Paulin that he never realized before he died.
La Maquette – now a part of the Centre Pompidou's collections – counts six levels. Bolstered by numerous sketches and preliminary floor plans, this mockup remains the manifestation of a visionary and prescient world, one that is particularly well-captured in Paulin pieces such as the Déclive articulated recliner and the Tapis-siège (carpet seat).
In this one-of-a-kind example of modular living, which was meant for serial production, each level forms a coherent whole yet offers complete freedom with respect to furnishings, the foundation of Pierre Paulin's work, which are also presented here.
In keeping with its values, and by bringing to life one of Paulin's favorite projects, the Maison Louis Vuitton further advances a mutual quest for, as the designer himself once put it, "gestures that are powerful because they are balanced and true."