Design Miami/ 2014: mischer'traxler for Perrier-Jouët.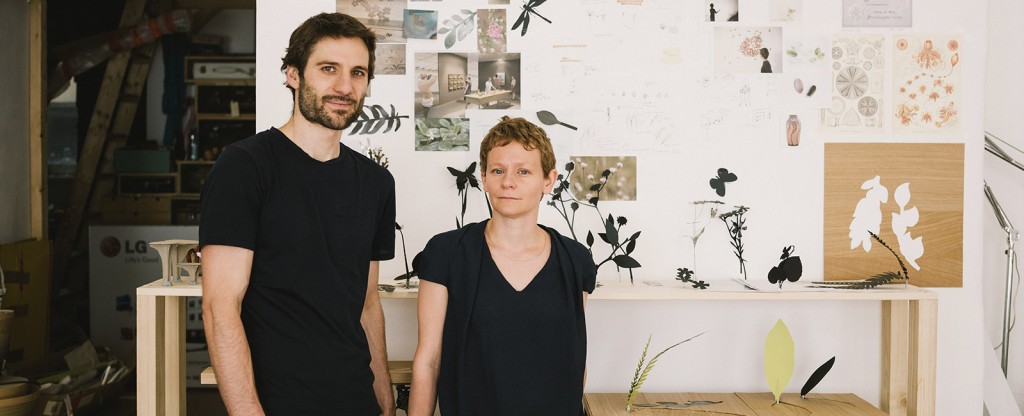 In its role as a patron of design art Champagne house Perrier-Jouët stimulates curiosity, exploring the magical dialogue between Mankind and Nature through 'Ephemerā' design work revealed at Design Miami/ 2014. Exploring traditional craftsmanship, modern technology, the ephemerality of nature, and the Art Nouveau movement, Austrian designers Katharina Mischer and Thomas Traxler, the creators of 'Ephemerā', has captured the very essence of Perrier-Jouët with its own unique interpretation.This is the third year that Perrier-Jouët has revealed an original commission first at Design Miami/.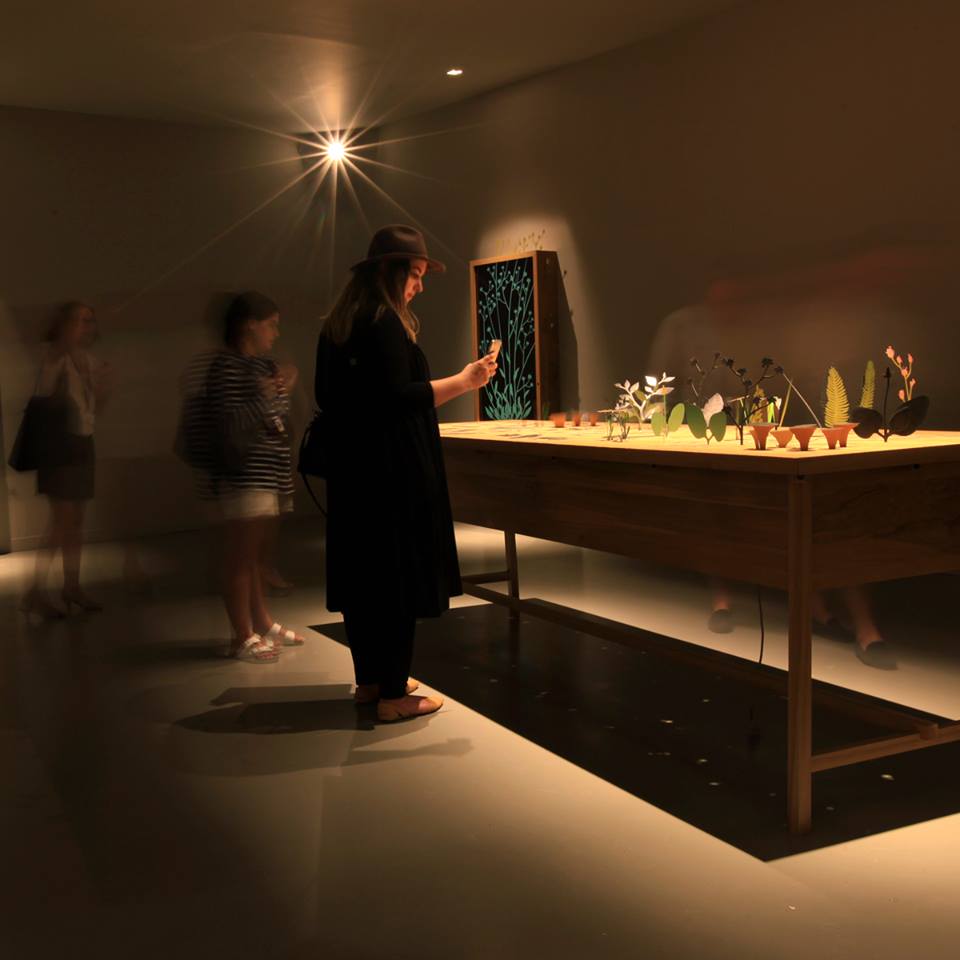 Ephemerā sparks curiosity and enchants the audience with a delicate game of hide-and-seek, played out through a mechanical ornamental garden. Comprising a room with a large oak table and two mirrors, the elegant furniture pieces come alive with colourful metal plants and insects that represent current, extinct and rediscovered species. Representing nature's lively, deferential relationship with mankind, plants rise up and move to their own choreography, if they 'feel' they are not being watched. When someone approaches, they 'hide' and fold back into the table, reinventing a kinetic form of traditional marquetry. Similarly, digital leaves grow across the mirrors extending into 3D forms, but only as long as people are not too close. Otherwise they retract, leaving just a normal, reflective mirror.
This fleeting moment and sense of untouchable closeness are at the heart of the 'Ephemerā' installation. People discover that their interaction has a direct impact on the installation, acting as an allegory to our ongoing dialogue with nature in the real world.
'Ephemerā' is the result of a detailed design process. mischer'traxler dedicated time into researching the Art Nouveau period, flora and fauna, and the human emotions of celebration and curiosity. During a visit to Perrier-Jouët in Epernay, for example, the duo found inspiration in the marquetry of the house's furniture collection, while research into Art Nouveau technology inspired the mechanics behind the motors.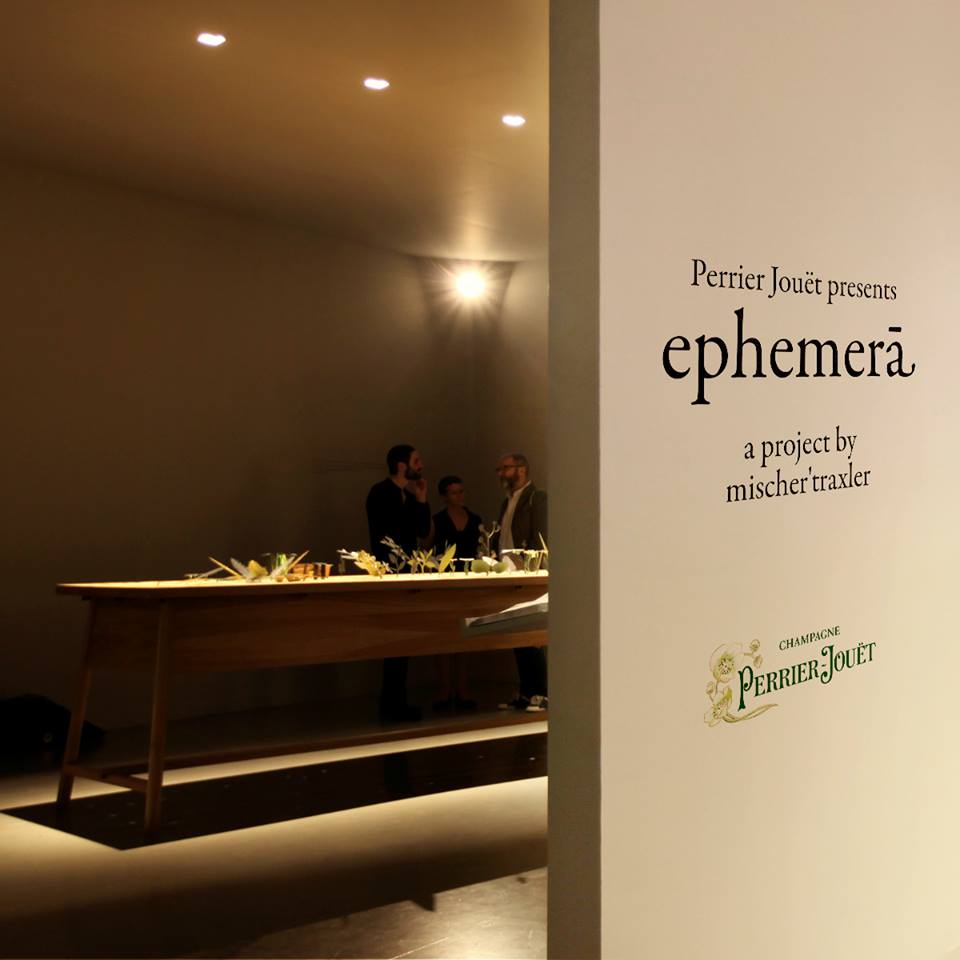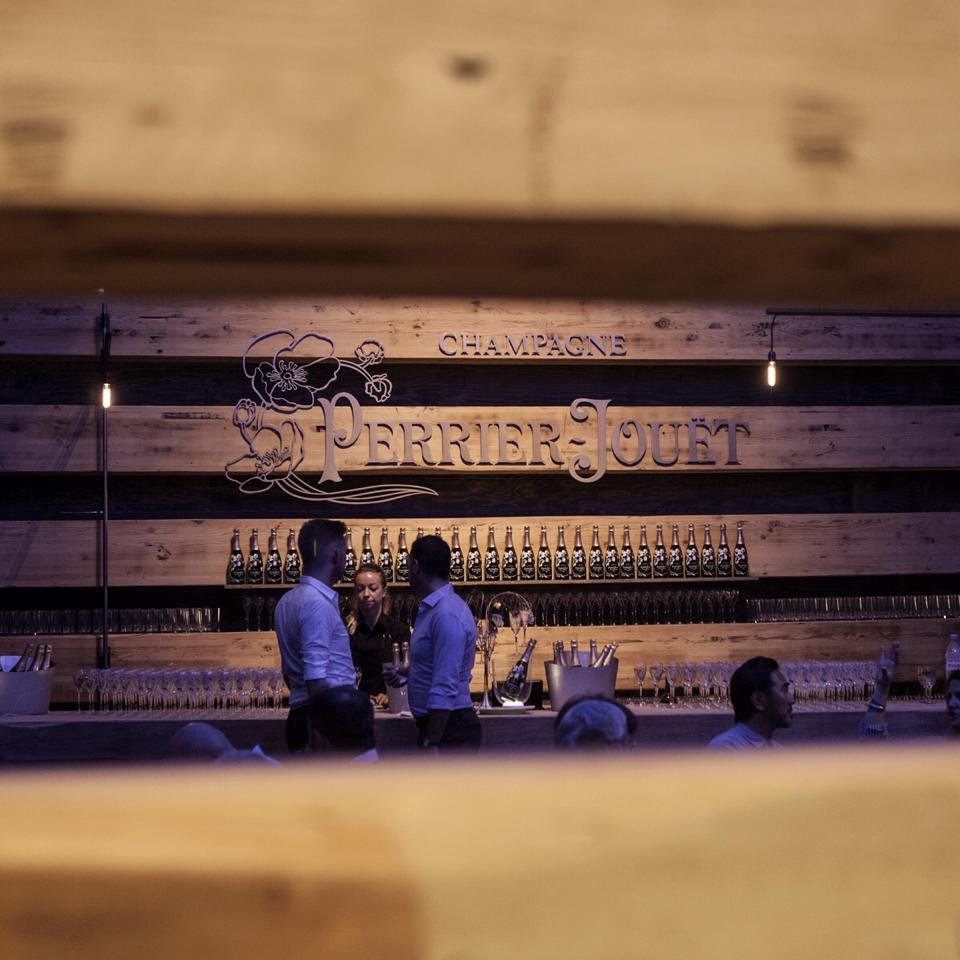 "The most astonishing thing about nature is that everything is interconnected and harmonious. Every aspect of a living creature has a raison d'être, working together in an endless cycle of dialogue and correlation." explained artistic duo mischer'traxler.
"We chose mischer'traxler for our first, year-long residency as we felt there was a natural synergy between us. At Perrier-Jouët, we are eternally inspired by the Art Nouveau ethos of celebrating beauty and the natural world, whilst valuing craftsmanship and infusing art into the everyday. Katharina and Thomas' work brings this essence to life. 'Ephemerā' is made with integrity, and is thought-provoking. For us it also marks a return to the decorative object, which is something really close to our hearts ," explained Axelle de Buffévent, Style Director for Perrier-Jouët.
Ephemerā installation joins the Perrier-Jouët collection at The Maison Belle Epoque, which hosts the world's largest private collection of original French Art Nouveau pieces.