Fendi x Dimore Studio create a Roman Lounge at 2014 Design Miami/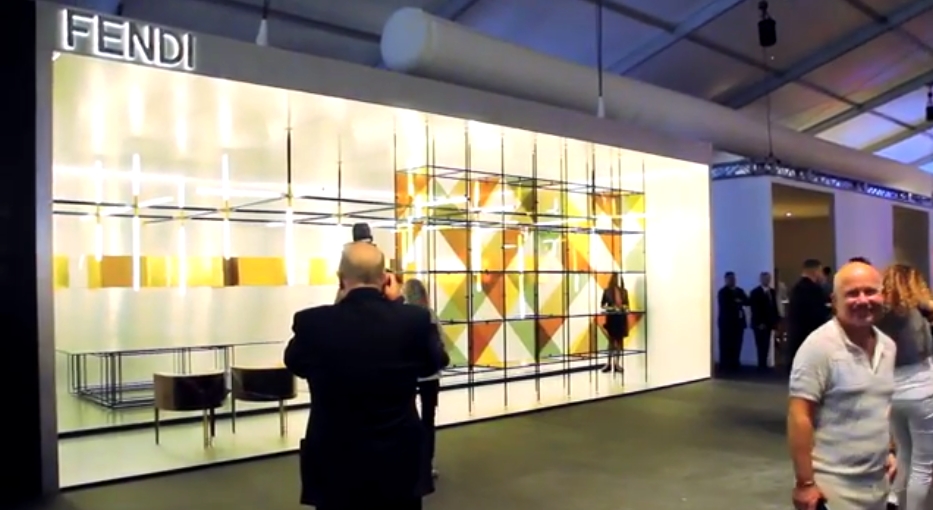 For the December 2014 edition of Design Miami/, FENDI collaborates with the Italian-based design duo Dimore Studio presenting the design of the Roman Lounge.
Emiliano Salci and Britt Moran offer the interpretation of an ideal and contemporary FENDI apartment in Rome, highlighting values they share with FENDI, such as excellence, boundless creativity, mastery of materials, color block, savoir-faire, beautiful craftsmanship.
Set in a neutral atmosphere, the space will showcase a selection of bespoke pieces underlining the bond between leather and fur workmanships, iconic FENDI materials, and Dimore Studio design approach. This collection comprises two different kinds of lighting, an horizontal one along the walls of the space and a vertical one from above, a bookcase that plays with the same colours of the horizontal light, a grand square table with two chairs – called conversation pieces, and a day bed in shaved mink, on carpet in shades of grey.