Candella, Crystalon & Enlace – new LED-driven Swarovski chandeliers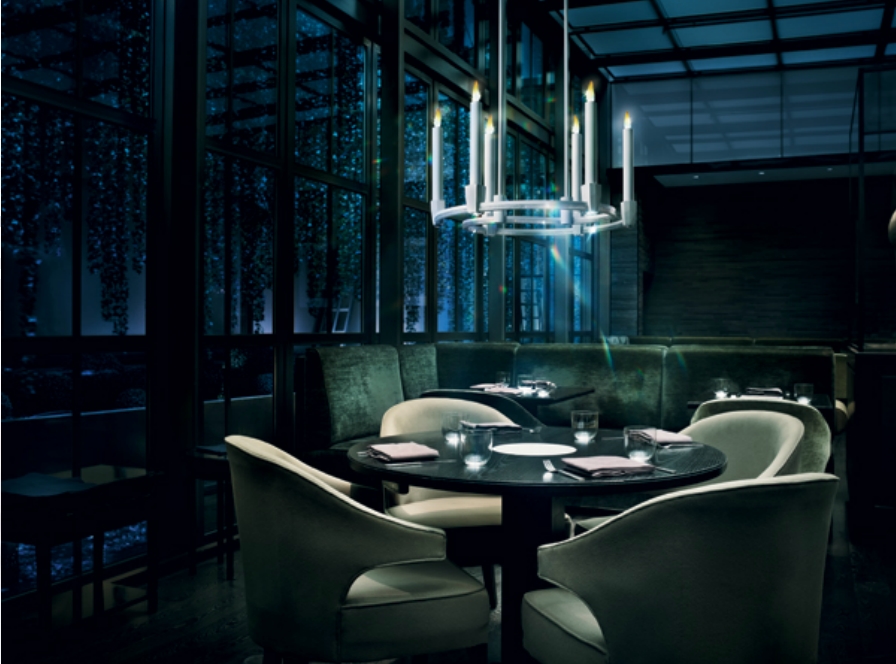 Evoking the glamour of bygone eras, the Swarovski LED Crystal Candle, a world-first Swarovski innovation, lights the magnificent chandeliers of the Palais de Versailles, and Liechtenstein Palace and Schonbrunn Palace in Vienna with effects that simulate the flickering of hundreds of candles. In 2013, the manufacturer of high-quality precision-cut crystal, launched the second collection of Swarovski Lighting Centerpieces, and product extensions to Swarovski Luminaires and Lighting Systems.
The new addition uses of 50,000-hour life expectancy LED lamping instead of the standard one- to two thousandhour life expectancy of incandescent lighting.
Adopting this concept of natural candlelight and modernizing it for today's environments is Candella, the first of three new LED-driven Swarovski Lighting Centerpieces. Serving as a defining element in the design of Candella, a non-flickering Swarovski engineered LED Crystal Candle, a first in the marketplace, also offers significant energy efficiency.
With a traditionally styled chandelier, the candle is a functional component decoratively trimmed with crystal. Uniquely, with Candella, the candle feature is equally functional as it is decorative; the "flame" of the candle is crystal and the light source is nestled inside of the candle. Its power projects through the crystal, emitting an unrestrained light intensity. Enhancing its practicality is additional functional lighting at the canopy.
Heightening its mood provocation is its separate remote dimming capabilities, stimulating different light concentrations for the desired effect.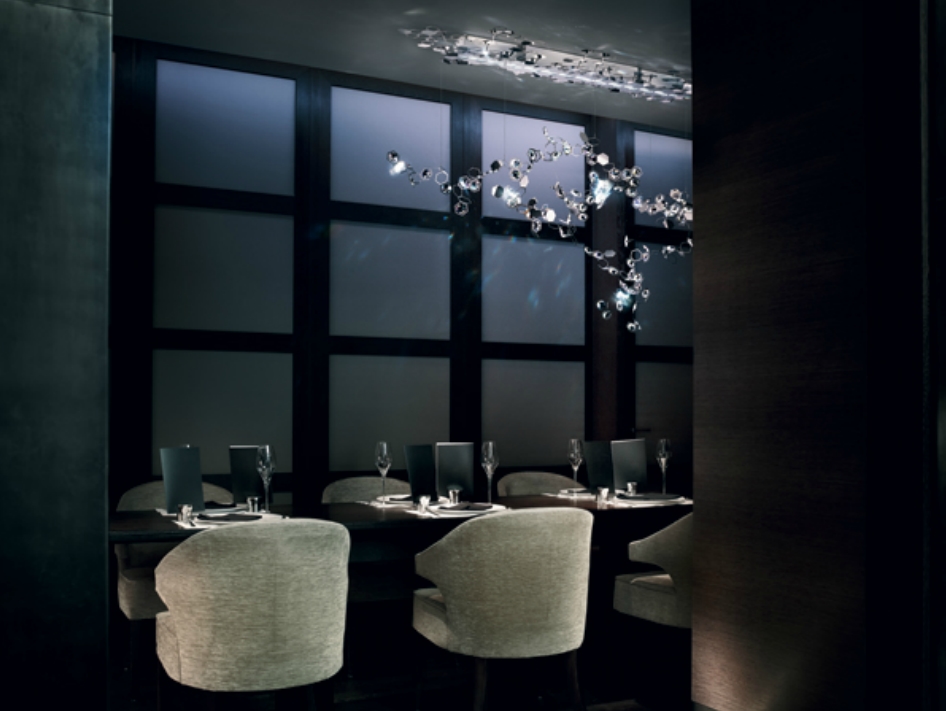 Illuminated with energy-efficient LED technology, Crystalon explodes in an asymmetrical pattern of hexagons positioned at various angles. Open, solid or filled with octagon-shaped crystal, the hexagons cast multiple reflections, vigorously splashing throughout a space.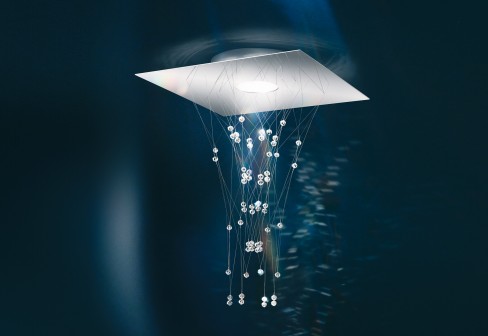 The second Swarovski Lighting Centerpiece by Bracher (Strandelier was Bracher's first), Enlace was created by renowned U.S. designer Todd Bracher who released armature, light and crystal in an organic, free-flowing silhouette. Crystal strands are woven to fluidly interconnect, sculpting a structured, patterned form. Efficiently illuminated by LEDs, Enlace appears to float in the air, glimmering in the light and instigating feelings of tranquility.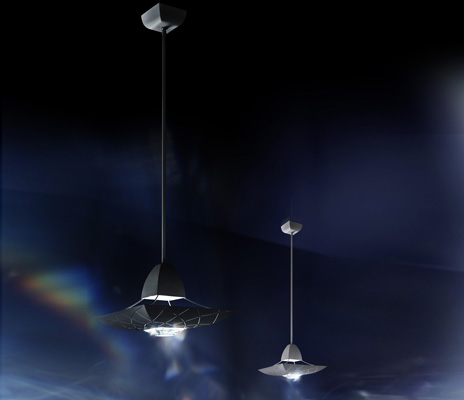 The Swarovski Luminaires and Lighting Systems line was enriched with Downsquare (an LED pendant luminaire series imagined by Italian designer Stefano Ricci) and Madison (characteristic pyramid cut crystal in single and triple pendant form) extensions.